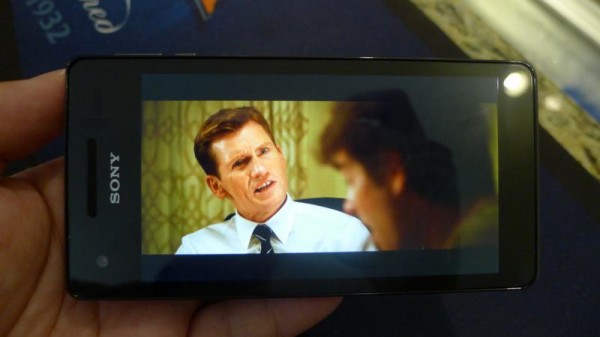 Despite not riding the Android wave as Samsung has done with its Galaxy phones, Sony still has some of the best designs around with its Xperia line. Its new James Bond phone, the Xperia V, is one example.
It's a followup to the Xperia arc S, which is sort of a stylish mid-range model stuffed with goodies. In the same way, the new Xperia V packs a quite impressive 13-meg camera and waterproof capabilities.
There's a bit of a unique curve on the handset, as part of a design that sets it apart from other Android phones. Plus, the back of the phone feels smooth, reminds you of suede and makes you wonder why Samsung hasn't thought of that in its Galaxy phones.
Generally, the look is clean, much like an iPhone, and that's a good thing. The Xperia V is also very light, at just 120 grams, and is just 10.7mm thick.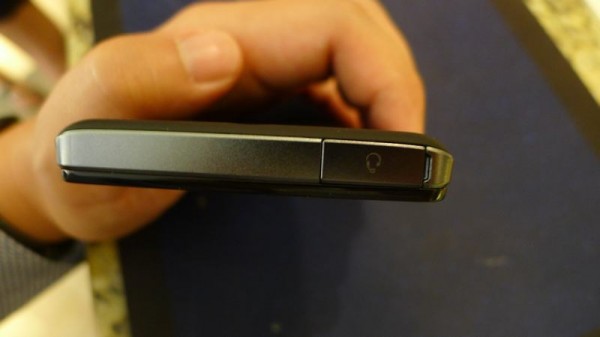 Size-wise, the 4.3-inch screen is not the biggest when compared to the 4.8-incher on the Samsung Galaxy S III, for example, but the Xperia V is no less bright or vibrant. Oh, there's also 4G or LTE (Long Term Evolution) support, so you can hook up to speedier networks should your telecom operator support it.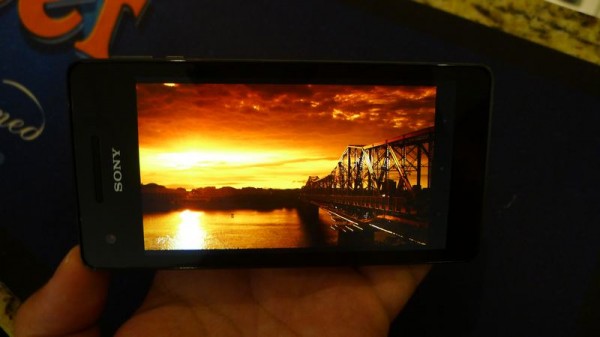 Indeed, that's why Sony decided to bring it to Singapore, since it expects users to be buying LTE phones, after Samsung, Apple and HTC all came up with models here in the past few months. That's probably also a reason why the bigger-screen but "4G-less" Xperia TX doesn't seem to be coming here.
For the Xperia V, one thing that it has going for it is its waterproof and dust-proof capabilities. That means no more drying the phone after an accidental splash of wine. You can also bring it to the pool or seaside during a beach break and snap your holiday pictures without worrying.
What I also like, from today's quick hands-on test at the Singapore launch, is the phone's camera. It is not only sharp but also very fast. Of course, with 13 megapixels packed in, each image can be cropped quite drastically without detail being lost. You can click on the following picture to see an actual picture shot with the Xperia V.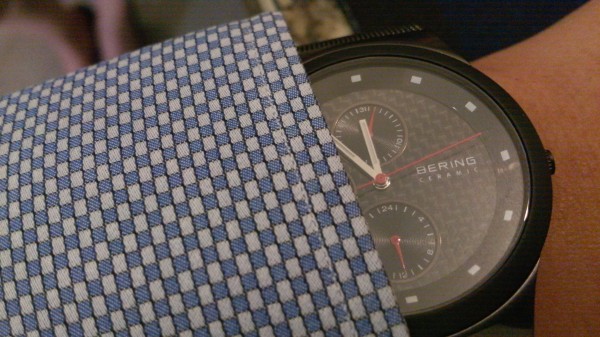 For geeks, one thing that will hold back a purchase is the Android 4.04 operating system. That's Google's Ice Cream Sandwich software, a step behind today's Jelly Bean (Android 4.1/4.2) software that the likes of Samsung's Galaxy Note II offer. Sony has said that the software will be updated to Jelly Bean in "mid Q1 2013".
It doesn't matter, of course, if you don't care for the latest. The Sony interface running on top of the base Google OS in the Xperia V is no slouch. Whether it's the software to share videos to your Sony TV via Wi-Fi or a widget to browse through your images, Sony's add-on software doesn't seem to slow things down.
Phone buffs will also note that there's no quad-core chip onboard. Instead, there is a dual-core Qualcomm MSM8960 CPU, though it is running at a speedy 1.5GHz to power things under the hood.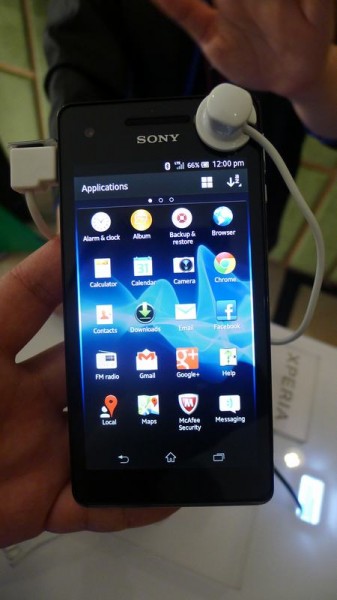 What Sony has done right, however, is to price the Xperia V attractively. In terms of screen size, speed and camera – not to mention the great design, LTE link and waterproof capabilities – the phone is on par with most but the highest-end rivals.
So, its S$698 price tag is an attractive one, considering high-end options cost more than S$800 easily.
Sony will probably not grab the limelight away from Samsung or HTC when it comes to Android users, but the Xperia V is a great alternative to the Korean and Taiwanese options.
It could well be an affordable LTE phone to bring in the masses, if telecom operators price it attractively when it goes on sale on December 8.