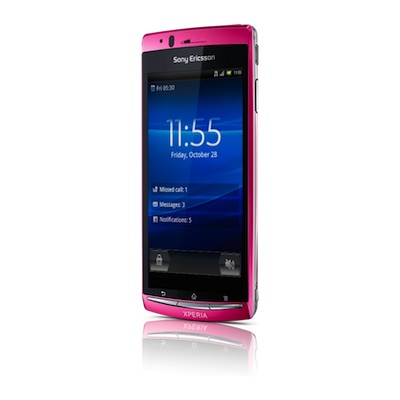 Sony Ericsson has come up with a souped up version of its popular Xperia arc, along with a slightly chunkier neo V, as part of a lineup of new camera-centric Android phones.
The Xperia arc S, an updated version of the large-screen Xperia arc, now comes with a faster processor but costs S$788 – considerably less than top models from HTC and Samsung which are closer to S$1,000 . The neo V, meanwhile, costs S$468 and looks likely to target the mid-end market.
Sony Ericsson Xperia arc S
Boasting a 4.2 inch display screen, the Xperia arc S is clearly aimed at users who have grown accustomed to the large-screen smartphones Sony Ericsson has been putting out, or those who enjoy having a larger screen area for their viewing pleasure. Weighing 117 grams and measuring 125 by 63 by 8.7mm, the phone, while thin enough, still feels solid enough in one's hands.
The arc S comes with an upgraded 1.4Ghz Qualcomm Snapdragon processor. Sony Ericsson claims a 25 per cent faster camera start up time and 20 per cent faster webpage rendering. Taking advantage of the upgraded processor will be the general good stuff that smartphone users have come to expect, such as 3D gaming, Flash support, and app multitasking.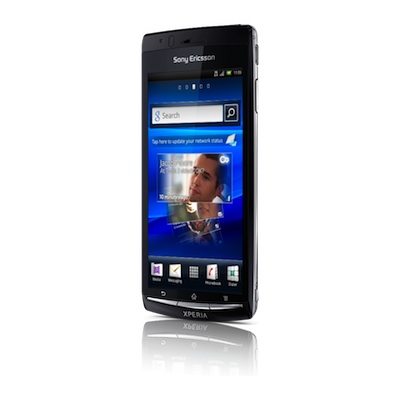 With an 8.1-megapixel camera, the arc S promises to take crisp, clear shots, something that is fully utilised by its inbuilt 3D sweep panorama function. It also allows for full HD video capability at 720p and, as with many a Sony Ericsson phone, comes with the Sony Exmor R mobile image sensor that compensates for low light conditions.
Such features are especially demanding with respect to battery life, with the arc S having an expected talk time of up to seven and a half hours.
The Xperia arc S retails for S$788 without contract, and comes in white, blue and pink.
Sony Ericcsson Xperia neo V
The smaller, slightly chunkier neo V weighs in at 126g with a screen size of 3.7 inches. What it lacks in form factor, it makes up for in its social functions, notably through its camera.
With its front-facing VGA camera, the neo V is poised to provide full functionality for the included Google Talk app, which allows for video chat through the front camera. The 5-megapixel back camera comes with 3D sweep panorama as well as 720p HD recording. Like the arc S, there are video stabilisers and smile/face detection features as well.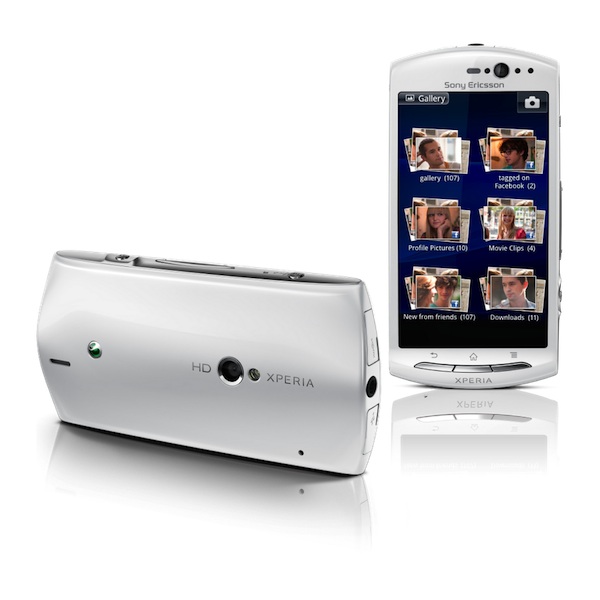 As with any Android phone, the neo V comes with the full suite of Google's services – Google search, Talk, Calendar, a native Gmail app and Gmail integration, as well as enhanced Twitter and Facebook integrations.
The 1Ghz processor will enable the neo V to smoothly run most of the smartphone apps that are on the market, and is more than enough for everyday user. Talktime is said to be up to 7 hours.
The neo V comes in white and blue and retails for $468 without contract.