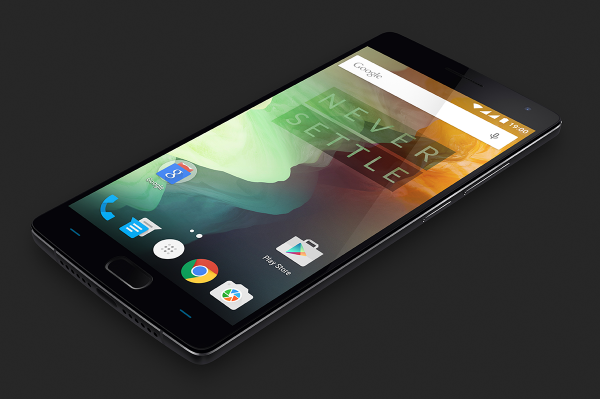 Brought to you by LAZADA Singapore
The much-anticipated OnePlus 2 phone is out in Singapore soon and here's a chance to get your hands on the "flagship killer" phone before others.
The top-end Android phone is sold exclusively on e-commerce site Lazada in Singapore for one month, in an invite-only launch this weekend and you can be the first to own it by buying it on the Lazada.sg site.
What's the big deal about yet another Android phone in a crowded market today?
Well, the OnePlus 2 offers flagship features in a stunning mid-end price. For S$598, it competes well with other models costing nearly twice as much today.
Called the 2016 Flagship Killer, it is hardly another "me too" phone. Even in its design, the makers OnePlus went through hundreds of iterations before deciding on a look and feel that shows perfect balance. No detail was too small.
Offering a 5.5-inch Full HD screen, the OnePlus 2 is light at 175 grams. It also comes with features that you'd expect from a more expensive model, such as a handy fingerprint sensor and USB Type-C jack to easily hook up the phone with.
Perhaps even more exciting is what's under the hood.
To begin with, it sports dual nano SIMs, each ready to connect to a mobile operator. This is especially useful on your travels, when you can slot in a local SIM card for cheaper data rates while still being able to connect to your home operator via roaming.
The phone is driven by a Qualcomm Snapdragon 810 processor, a top-end chip that provides powerful 64-bit architecture. Paired with the Adreno 430 graphics chip, it brings performance rivalling the best in the market today.
There's more. The 4GB of LPDDR4 RAM enhances the phone's speed in opening apps, while the 64GB of eMMC onboard storage is handy for all your photos, videos and apps.
One other important feature that will delight users is the OnePlus 2's camera. The 13-megapixel sensor onboard not only captures images in detail, but also has large light-collecting pixels, which means you can shoot better pictures in low light.
The six-element lens also prevents distortion, making sure that photos are clear and crisp. In other words, unmatched quality when it comes to snapshots on the go.
Finally, for folks seeking a clean, easy interface, the OxygenOS from OnePlus offers only the most important enhancements in a tidy package.
You can personalise your screen with customisable buttons, while also performing off-screen gestures to interact with the OnePlus 2, but none of these features will bulk up or slow down the phone. The reason – only the necessary software features have been included.
The phone is out on September 25 and Lazada is the exclusive online store until October 25. Get in line fast as the phone is hot!
Fully packed with features at a great price, the OnePlus 2 has been the phone to wait for. Head on to the Lazada.sg site and find out more yourself.