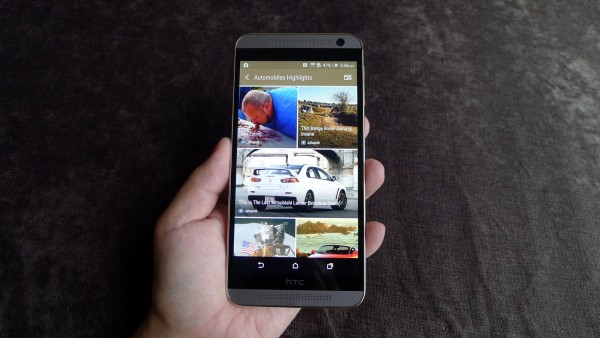 Scanning the headlines, you don't see much good news from HTC these days. One of Android's early flag bearers, the Taiwanese firm has come up with great phones but somehow not shipped enough of its gadgets over the years.
The One E9+ Dual SIM, the latest to reach Singapore, is yet another attempt at cracking a market obsessed with Samsung and Apple. Plus, there are low-cost rivals such as Xiaomi and OnePlus to contend with now.
HTC's positioning for its new phone could have been better, to be honest. You're not quite sure where this phone stands in the company's One lineup for 2015.
The One E9+ Dual SIM has a sharp 5.5-inch screen running at Quad HD resolution (2,560 x 1,440), which is larger than the One M9 and One M9+.
Yet, the new "phablet" comes with only a Mediatek processor instead of a zippier one from Qualcomm. Plus, it does away with the fancier metallic unibody that has characterised HTC's recent flagships.
The price is also somewhat of an in-between. At S$698, it is not as expensive as S$1,000 phones like Samsung's Galaxy S6 Edge+, but it's not quite cheap like Xiaomi's Mi Note.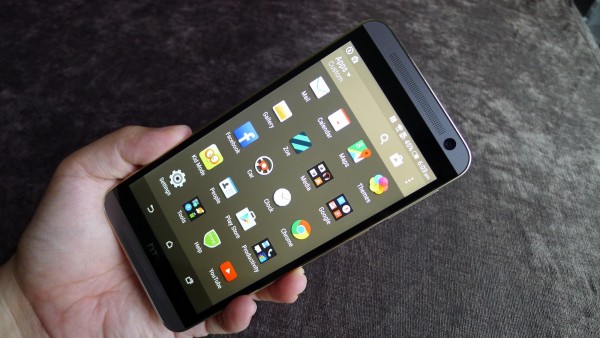 Having said all that, I do like this HTC phone. Like its predecessors, the One E9+ Dual SIM's design is clean and logical. Though it uses plastic now for its back cover, it feels svelte to touch.
Using plastic means this is a rather light phone at 149 grams – a plus for folks who want a large-screen phone that's easy to carry though not for those who have been clamouring for metal. The edges also shine, giving the phone an upmarket feel.
What will win some users over is the dual SIM feature. You get to pop in a local SIM while travelling – to save costs – while also having a separate microSD card slot ready for your photos and videos.
This is unlike other models where the second SIM card slot shares a space with a microSD card slot, forcing you to choose one over the other.
The sharp screen is another upgrade for folks who have been wanting a high-res HTC model with a large screen. As 5.5-inch phones go, the One E9+ is very portable.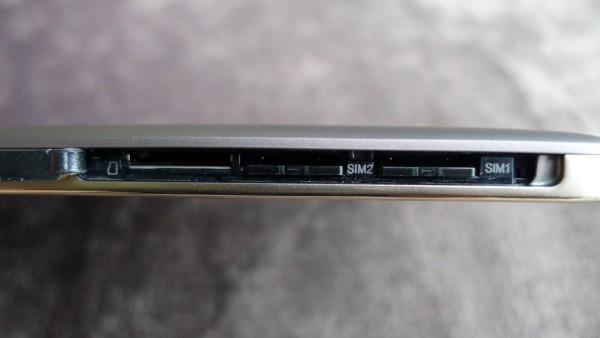 Inside, you get a Mediatek helio X10 processor and 3GB of RAM, which shouldn't be shabby handling your everyday tasks. Indeed, fiddling around with the HTC Sense interface, I don't detect any significant slowdown.
What will disappoint geeks who like hard numbers is the chip's performance in benchmarks. I ran the popular AnTuTu test and found its score – 42,048 – rather low compared to, say, a cheaper Asus Zenfone 2 that came in with 49,182.
HTC may have shaved the price a little with a slower processor, perhaps betting that most users won't feel the difference in actual usage.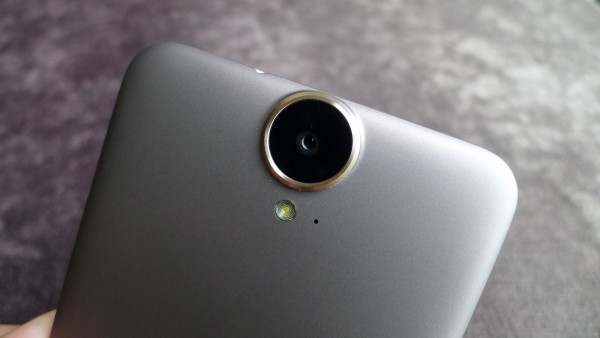 What it will also be banking on is the main camera onboard. The 20-megapixel sensor supports f2.2, which isn't the best out there in terms of letting light in. LG's G4, for example, works with f1.8.
Still, HTC's shooter is no slouch. When it comes to focusing fast and getting the depth of field right, it can take nice close-up shots, say, of your food or selfies.
The colour here isn't washed out at all, though some shots may seem a little too "reddish". If you're not shooting for colour accuracy, this should not be an issue. For snapshots, I'm not picky like with a real camera.
HTC's usual excellence in audio is clear with the One E9+ Dual SIM as well. The front-facing speakers at the top and bottom of the phone at least ensure that music is played towards you and not onto your table.
Though there is no magic to make small speakers sound "big", HTC has done a commendable job. Plug in a pair of good earphones and you'd appreciate the added body and fullness on offer.
I listened to lossless tracks from Blondie, Chris Botti and Herbie Hancock, and I won't have a complaint here about thin-sounding music or distortion at higher volumes.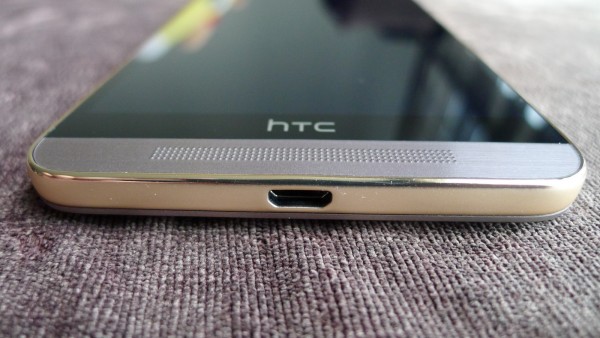 In the end, what do you make of the One E9+ Dual SIM?
For sure, this is a very likeable phone, since it possesses the DNA of earlier HTC models, is updated with a larger, sharper screen and packs a handy camera for snapshots.
Yet, it has lots of competition. The LG G4, which boasts an arguably better camera and the luxury feel of leather, no less, is going at street prices close to the new HTC phone.
If you want something cheaper, with a less sharp but larger 5.7-inch screen, Xiaomi's Mi Note goes for just S$569. It features a glass finish and also promises great sound.
So, for S$698, or slightly less on the street, the One E9+ Dual SIM may seem to be squeezed between top-end flagship phones and competitively priced models from budget Chinese phone makers.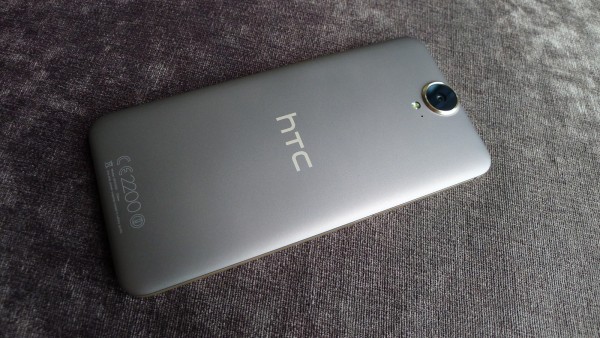 That's the dilemma for HTC now. It may not have the huge volumes to fight at the low end, but yet is squeezed out by the hype from bigger rivals such as Samsung and Apple.
The One E9+ Dual SIM is a great phone worth checking out, for sure, but unfortunately, I think it won't get the same attention from consumers as other brands with positive buzz now.