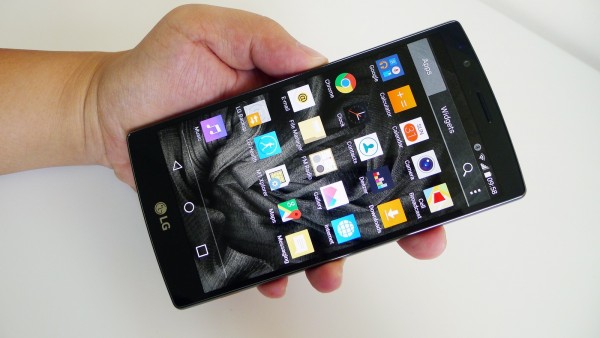 The G4 is one of those rare phones that I liked the moment I had it in my hands, after having tried so many over the years.
The size feels right. The screen is comfortable. The real leather backing is smooth to touch, while the software interface is neat and clutter-free. Plus, it packs a handy camera too.
In a nutshell, that's how I feel about the Korean phone maker's latest flagship phone out in Singapore this weekend. Coming after the successful G3 last year, the G4 is surely one of the most desirable Android phones now.
Samsung, HTC and Sony may have been the first choices for many users over the years, but LG now has to be on the list, if not at the very top.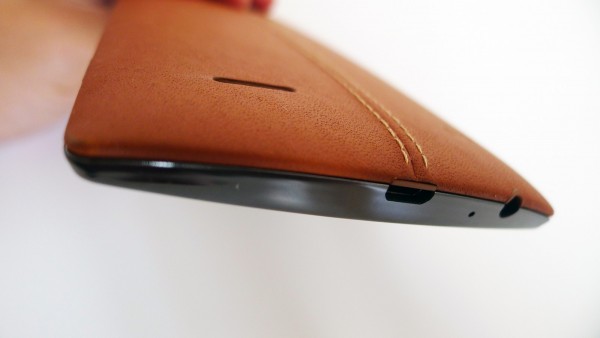 Perhaps the first thing you'd ask is the much-talked about leather backing. Yes, it's made of real leather and it's made by real craftsman, according to LG.
Without a doubt, it adds a very different feel, compared to every single phone out there, whether it has cold aluminium, reflective glass or simply plastic.
The G4 feels great to hold. That's what the leather gives you. It's not just cheap-looking leather either. The stitching adds class – especially on the brown finish – and the metal buttons and camera fit right into a design that's retro chic.
Plus, the black, one-piece frame that houses the electronics is as seamless as they come, completing one of the cleanest looks yet.
The 155-gram G4 is also slightly curved, though not as radically curved as LG's G Flex 2. Still, the new flagship phone's shape makes it easy to hold against your face when making calls.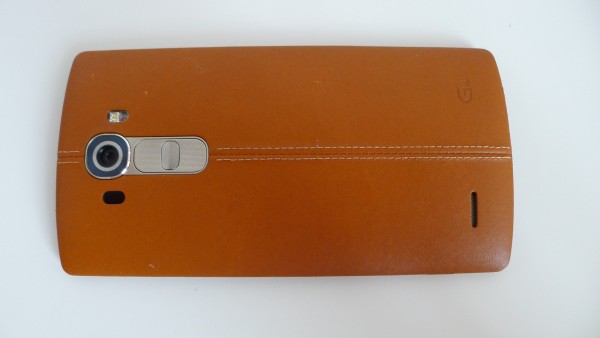 Perhaps more importantly, the design hasn't led to compromises. Unlike Samsung which chose to remove a microSD card slot for the Galaxy S6's sleek metallic look, LG has managed to retain a feature that many users still want.
The G4 lets you slot in microSD cards containing your latest movies or songs, plus it lets you change out the 3,000mAh battery on the go should you run out of juice.
The rest of the hardware isn't shabby either. The Qualcomm Snapdragon 808 is zippy, though LG has interestingly not gone with the Snapdragon 810 it had used on the G Flex 2.
The 32GB of storage onboard should be sufficient. There's no worry about running out of space as long as you save your photos onto a memory card.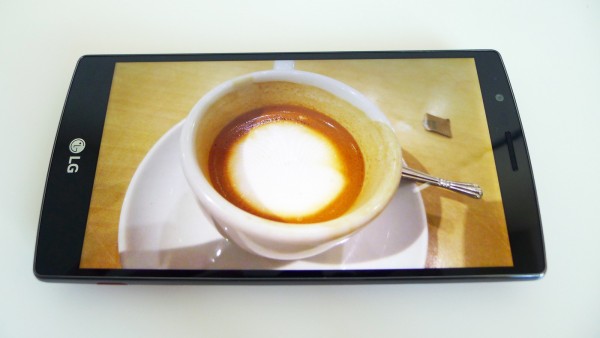 I'm also impressed by the 5.5-inch quad HD (2,560 x 1,440) display, which offers the current sharpest resolution on such a small screen. It's also a relatively large screen, compared to the 5.1-inchers on Samsung's Galaxy S6 and S6 Edge.
What of the G4's Quantum Display technology, which LG touts as better than Apple, Samsung and Sony?
Well, I don't have complaints. You can argue that it's not as saturated as Samsung's Super AMOLED, which some users cannot bring themselves to like. In terms of vibrancy, the G4 doesn't lose out by much. It certainly doesn't looked vamped up and will appeal to those looking for more "natural" colours.
Perhaps the biggest draw for me is the G4's interface. I've talked about this neat design in my review of the G Flex 2, but it bears repeating that LG's take on Android is one of the best out there.
The icons are well spaced out. They also use mostly the same colour range for the same screen, so they are not jarring and cartoonish. Plus, there just isn't too much junk software to remove when you power up for the first time – except for the rubbish your operator might pre-install on it.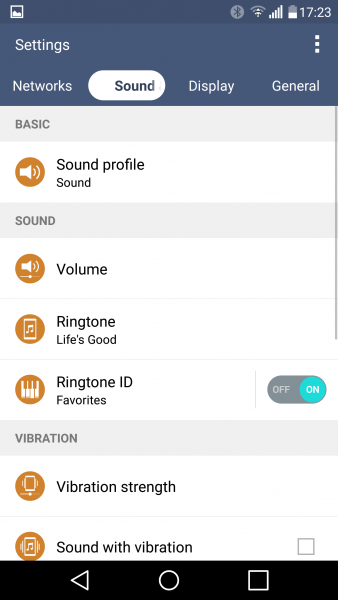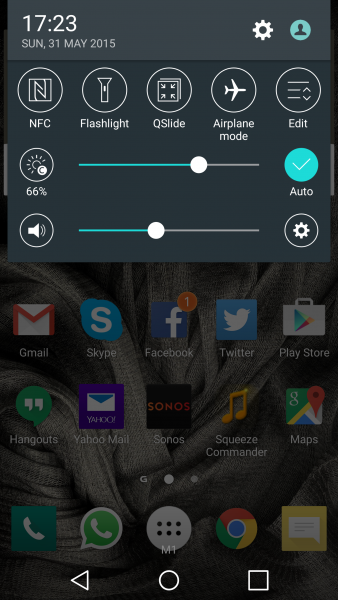 If the basic Android 5.1 "Lollopop" design is impressive, LG's smart features also win you over with their usefulness. Fire up the G4's camera and you can make gestures to take single or multiple selfies, for example.
If the screen is locked, you just have to tap a pre-set code, like knocking on a door, to fire up the screen. Or if you just want to check the time, slide down your finger from the top to have a sneak peak at the time without unlocking the entire screen.
These features were already in previous LG phones and they continue to impress in the G4. For folks new to LG, they won't miss the clunky interfaces, say, of Samsung's Touchwiz.
Yet another important feature – the camera – isn't something that the G4 will cede ground to rivals easily either. With 16 megapixels packed in, it can shoot at an F1.8 aperture to capture dimly-lit settings, such as inside a restaurant.
Results may still end up grainy, but at least you have something to remember that bottle of wine you drank, without lighting up the entire place with your flash.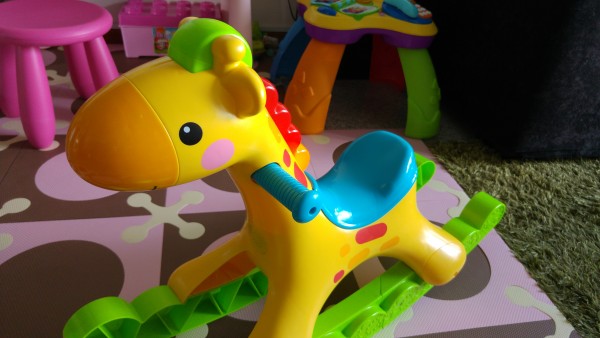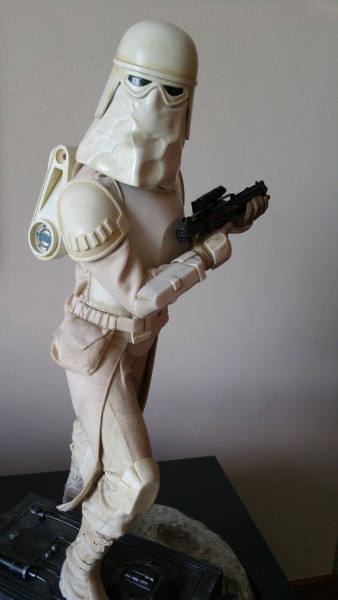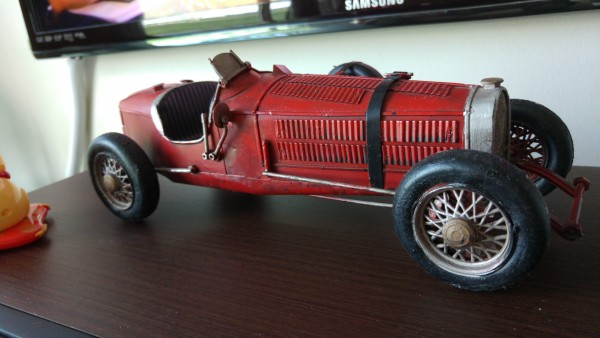 In well-lit places, the G4's camera fires off quickly and steadily, letting you capture snapshots when you haven't got a dedicated camera by your side. I'd say the G4 does your regular smartphone shots generally well, capturing the detail in food, selfies or even scenery.
If there is one thing I'd caution about the G4, it's the leather finishing. Yes, it's the same attractive design I said I liked. Being organic, it's also easier to get damaged and stained than, say, plastic.
In the few days I've used the phone, it has suffered small chips and scratches. Nothing that would make the phone ugly, though they hint at the possible damage you may find over time.
To be fair, the leather isn't as vulnerable as you'd think either. I got a fright when I saw a water stain one morning, only to see it disappear very slowly over more than half an hour. If you find a similar stain, don't rub it too hard to dry it – you might just damage the leather more.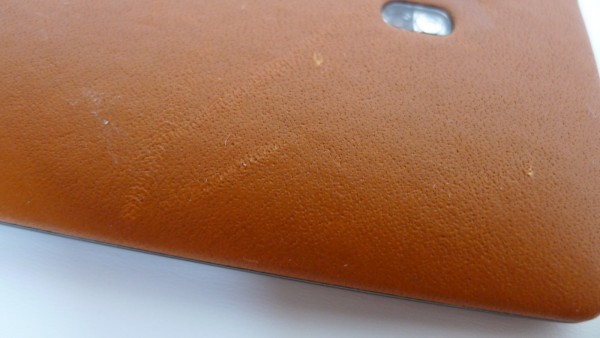 Having used the G4 for a few days, I can't say for sure how well the pretty leather finish will stand up to abuse over time. Well, at least you can still swap out the leather case if it gets really soiled.
For S$998, the leather version of the G4 is going for the usual high price that flagship phones cost these days.
Compared to the competition, LG's interface gives it an edge. Whether you prefer metal or leather may be down to taste, but the intuitive, user-friendly interface is something that is hard to deny. It's one of the best on Android today.
You can say that too about the G4, a phone that LG has packaged very nicely indeed. I'd readily recommend it.