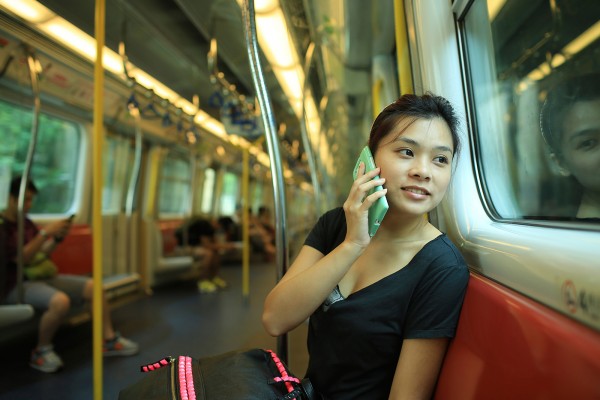 Singapore mobile users are getting good cellular coverage from 3G networks, though the coverage of 4G networks still leaves much to be desired.
That is based on the results of a crowdsourcing initiative by the Infocomm Development Authority (IDA) that collects information about the data and voice performance of Singapore's mobile networks through the MyConnection SG app.
With over 50 million data points collected from over 4,000 users across Singapore, the six-month pilot initiative revealed that most users experienced more than 3 to 4 signal bars on mobile devices connected to 3G networks.
4G coverage, however, was limited to about three signal bars for most users.
That said, the typical download speeds of 4G networks outperformed that of 3G networks. Some 80 per cent of 4G users reported download speeds of between 5.1 and 42.4 Mbps, with a peak speed of 87.7 Mbps.
At these speeds, which are about five times faster than that of 3G speeds, users can expect a good experience for social networking, video streaming and online gaming, IDA said. 3G users reported a typical data download speed of between 0.8 Mbps and 9.2 Mbps, with a peak speed of 31.3 Mbps.
When establishing a local connection, 4G services registered four times shorter latency as compared to 3G services. On average, the local connection latency was 158.8 milliseconds for 3G networks and 46.6 milliseconds for 4G networks.
IDA said MyConnection SG has helped to identify areas with high utilisation as well as potential cellular blind spots, though it did not reveal details about areas with poor coverage.
It added that the results have been shared with the mobile telecommunication operators to address areas where data coverage needs to improve.
"IDA is satisfied with the outcome of the pilot and will be implementing MyConnection SG as a longer-term measure. IDA aims to launch the official release of the app by end 2015".