Cash is king, we have all heard, but that may change in future, when cashless payment is accepted more widely.
While many new payment methods, like the QR code, have been touted as an important part of Singapore's journey to be a smart nation, there are already many options available should you decide to go cashless today.
In some countries, such as India, cashless payment on the phone is helping those who don't have a bank account pay for stuff on the street. In China, the risk of counterfeit notes is diminished when sending money electronically.
Would cashless payment have the same transformative effect in Singapore? For better or worse, it has always been well connected. What comes next has to be better than what is already available today.
Here's a list of some popular services you can use now if you decide to go a day without touching those dollar notes and coins.
1. Nets bank card
Only older folks will remember when it was still new and cool to pay for stuff at the shopping mall by giving the cashier a Nets ATM card and then keying in a PIN to okay the transaction. Today, it's part of everyday life.
Based on a now-30-year-old technology called EFTPOS (Electronic funds transfer at point of sale), this Nets payment at retailers today is as common as you get for cashless payment here.
This is like withdrawing money at an ATM, except you don't see the cash. It's sent to the merchant electronically.
Now part of Singapore's national infrastructure, this Nets EFTPOS network links up the various banks operating here and is indispensable to consumers and businesses. Just having it down for a couple of hours causes havoc.
2. Contactless credit cards
Have you tapped your credit card at a Starbucks for a cuppa yet? Or done so at an NTUC Fairprice? If not, please do so the next time because it is fast and helps to move a long queue along quickly.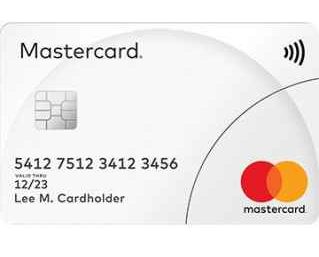 Contactless credit cards offer one of the most popular payment methods at retail stores today because many payment terminals now support the major technologies.
Whether this is Visa PayWave or Mastercard PayPass, chances are you can already use your credit card to tap and pay quickly. That's as long as your credit card is just a few years old – and most are.
Convenient, fast and secure, this form of cashless payment is easy to use. Only catch is you need to own a credit (or debit) card.
3. Smartphone wallets
Whether this is Android Pay, Apple Pay or Samsung Pay, the technologies all rely on one thing – your smartphone's near-field communications (NFC) link to a terminal.
Once you have installed the app on your phone, you have to link a credit card to the account to get started. At a store, simply tap your phone like you would a contactless credit card. Soon, you'd be able to pay for an MRT ride with these services too.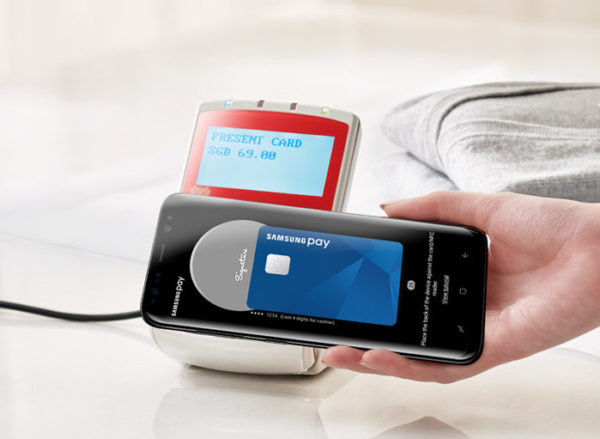 The good news is that these smartphone-based services are more secure – you may be prompted to authenticate a payment with your fingerprint, for example. Plus, you can see the transactions you have made.
Bad news is it's not as convenient as simply taking out a card to tap on a terminal. You may need to swipe up your phone screen to make the payment app active. More added steps, which are never good in a long queue.
4. EZ-Link cards
These need no introduction since almost anyone who takes the train or bus here has one. There's an increasing list of retail shops that support ez-link cards, so you can go into a 7-Eleven near a train station and tap your card to pay for a drink.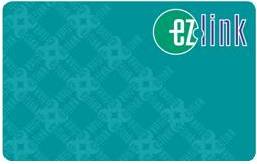 The bad news is that the card isn't supported in many other places you'd expect to tap and go. That's one reason why many people haven't used it outside of a train station or bus.
Having it at McDonald's and more recently, hawker centres, is great, but ez-link cards don't have the same wide reach as contactless credit cards in terms of retail usage.
Plus, since ez-link cards are stored-value cards, you shouldn't leave one lying around to be stolen.
5. Nets CashCard/FlashPay
When electronic gantries went up in 1998 in Singapore, the good old CashCard was the only way to pay for road toll in Singapore. So, it goes without saying that it's a popular form of payment for drivers even today. Does the CashCard do as well outside of that? Not very.
Nets later came up with FlashPay, essentially a contactless version of the CashCard (which relies on a chip) that supports Singapore's Cepas contactless card standard.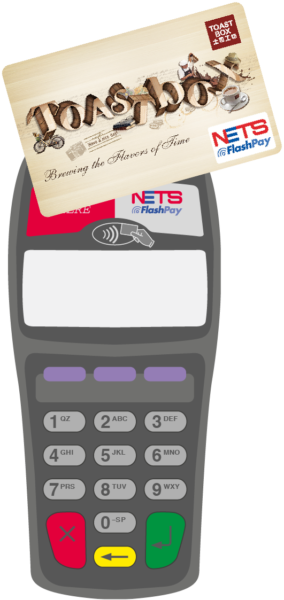 FlashPay can be used in many places, including train stations and even some carparks, but it isn't the most popular tap-and-go option around. For retailers, it is yet another payment method on a crowded point-of-sales terminal.
It doesn't help that most people see these Nets stored-value cards as something to pay for road toll, even though the company boasts that it is accepted at more than 100,000 acceptance points.
6. NFC SIM phone wallets
Less well-known are NFC SIM cards that essentially turn your phone into virtual stored-value cards.
Launched a couple of years ago, the latest version of this service lets you top up your phone like an ez-link card and take the train by tapping at the gate like an actual card.
You get to see all the transactions on your phone, plus you can link a credit card to the account and have your stored-value card automatically topped up. This way, you don't run out of value.

The bad news is you need your phone to be powered on. If you run out of juice before tapping out, you'll have to approach the station manager.
Plus, you'd have to pay for a new NFC SIM at your telecom operator and possibly an "activation" charge. With so many hurdles in the way, it's little wonder this hasn't taken off in a big way (read about my experience)
7. QR codes
The latest and probably not the greatest, unfortunately. The QR code is cool in China for many reasons, one of which is the distrust of cash because of the fear of counterfeit money (read about my experience in China).
Sadly, Singapore seems to be trying to blindly emulate what works elsewhere by rolling out wave after wave of QR code payment services. Do we need another payment option, after all these we have had before?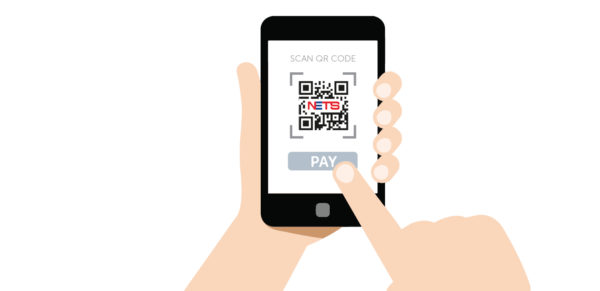 Well, the local banks and payment companies certainly think so. They have banded together to let people pay for stuff at hawker centres and other places with a common QR code standard.
That's to fight off increasingly popular options from China, such as Alipay, which to be fair, is still something that is mostly used by tourists.
If QR code is your thing, you'd want merchants to be able to display dynamic codes instead of the current static codes you find at hawker centres today.
This means the code is generated based on your order so you can pay accordingly by simply scanning it. That beats the current method where you have to scan it, then show the hawker to confirm the amount before okaying it.
For this to succeed, there have to be dynamic QR codes that can be flashed on new terminals in future.
8. PayNow
What if you want to pay a friend for a meal or an online acquaintance for a group buy but don't know his bank account number? If he is in Singapore, you can simply send that amount to him via a phone number.
Of course, that's assuming the person is registered with PayNow, a new service launched last year by seven banks here. This is as cool as sending money over WeChat in China, where you can transfer funds as easily as sending a message.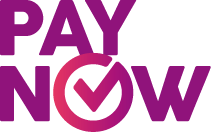 You'll first have to link your bank account and phone number for this to work. Once that's up, though, the convenience for small payments will be easier than ever.
The service is similar to DBS' PayLah or OCBC's Pay Anyone, so if you have used those before, you can now sign up for PayNow and transfer funds to friends using other banks as well. This is definitely a step forward.
So many ways to go cashless
With so many options available, it is easy to get confused. For users, choice should be a good thing – it's better to have more rather than fewer choices for cashless payment.
However, a fragmented market can also be unfriendly to them as well. Besides the payment services listed here, there are many others, like Singtel's Dash. Or other options such as Liquidpay and FavePay. Not to mention Grab's new GrabPay mobile wallet.
It will take a while for the dust to settle but eventually users will pick the ones that make the most sense. In other words, something simple to use.
Cash should, hopefully, still be legal tender. Even if it's not cool to hold so much in your wallet in future, there should be an option for cash if it continues to make sense for its users.
Share with us your experience with cashless payment in Singapore.