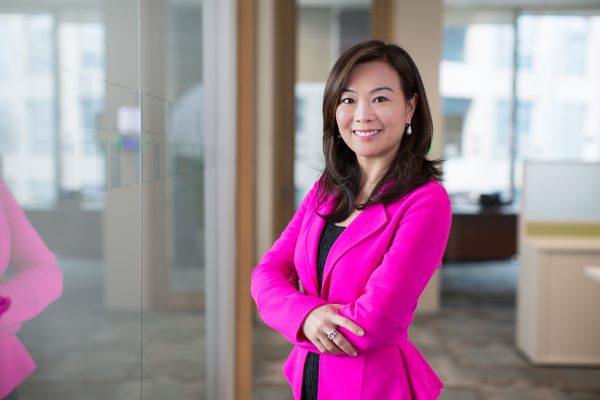 People taking their phones out to tap and pay at supermarkets have become an increasingly common sight in Singapore of late, thanks to the launch of Apple Pay and Samsung Pay this year.
By linking their credit card accounts to their phones, users are promised not just the convenience of tapping to buy, but also added security.
The technology's takeup in Singapore, where users are comfortable using their phones for booking a cab or shopping online, is not in question, according Ooi Huey Tyng, country manager for Visa Singapore and Brunei.
Indeed, a recent survey by Visa suggests that eight in 10 people in Singapore will take out a phone, instead of cash or card, to pay at a physical store.
The proof, however, is still in the actual usage of the technology, which still has a case to make to users unfamiliar with it (read out commentary).
Ooi tells Techgoondu that this won't be a big leap of faith, because Singapore users are already familiar with the phone as an integral part of life.
NOTE: The responses have been edited for brevity and house style.

Q: Tapping one's phone to pay seems to be all the hype now. What's the benefit over simply tapping a credit card that supports the same NFC technology?
A: Globally, Singapore ranks first for smartphone penetration and research has shown that 89 per cent of Singaporeans never leave home without their mobile phones. Mobile phones have become an integral part of our daily lives, and we use them for almost everything, from booking a taxi to ordering food and shopping online.
Furthermore, using a mobile wallet reduces the risk of fraud and theft as the transactions are protected with Visa Token Service. With Visa Token Service, confidential account information such as the 16-digit number on a consumer's credit card will not be exposed when they are making a transaction, making it more secure.
An additional benefit of mobile payments over a physical payment card is that consumers have a richer and more fulfilling payment experience. As consumers become more digitally engaged, they also look for more seamless payment experiences.
Merchants could potentially integrate rewards and other services within the mobile app and this digital experience is not possible if consumers were to use physical cards. Consumers are now also able to view their previous transactions on their phones when they use mobile payments.
Q: A recent Visa survey suggests that Singaporeans are happy to do without a wallet if mobile payment becomes widespread. What happens if a phone runs out of battery?
A: We believe that Singapore consumers are very used to a smartphone lifestyle. While smartphones sometimes run out of battery, there are many people who carry portable chargers with them. We believe that Singapore consumers will embrace the convenience, security and speed of using mobile wallets for shopping.
Currently Singaporeans are already using their mobile phones to search, make travel bookings, shop on mobile friendly websites and make in-app purchases. We expect the trend of using your smartphone for multiple purposes to continue.
Q: With so many standards out there, from Apple, Samsung, Android and other payment operators, would consumers not be confused?
A: We believe that consumers are not only embracing contactless and mobile wallets, but are also happy to have choices. Consumers establish preferences for a variety of reasons including brand loyalty as well as different features of various smartphone models, and preferred telco.
Visa is working with a variety of mobile device partners including Apple, Samsung and Google to deliver greater payment security, convenience and speed to all consumers, regardless of which smartphone brand they prefer.
While there are differences in the hardware and payment operators, all mobile wallets use the Near Field Communication (NFC) technology that allow consumers to hold a smartphone near a payment terminal to complete a payment.
This has been standardised for consumers regardless of which mobile wallet you use. In addition, Samsung Pay which works on both NFC and Magnetic Secure Transmission (MST) will provide consumers with greater flexibility and choice of acceptance points.
A robust mobile payment landscape will only benefit consumers when they are offered greater options. As a key player in this ecosystem, Visa wants to ensure that every step of a consumer commerce journey is met with the highest standard.
Q: Do you see the technology being used in larger purchases, say, beyond groceries at a supermarket?
A: Today, 60 per cent of contactless transactions at Visa are below S$20. At Visa, we continue to monitor and assess the industry's needs and consumers' payment behaviours. Some of the existing mobile wallets such as UOB Mighty Pay and Samsung Pay already enable consumers to make contactless payments above the contactless transaction limit of $100.
We believe that as consumers get more comfortable using their mobile wallets to pay for their purchases, there could potentially be a shift in payment behaviour, where they may want to make contactless payments for larger ticket items.