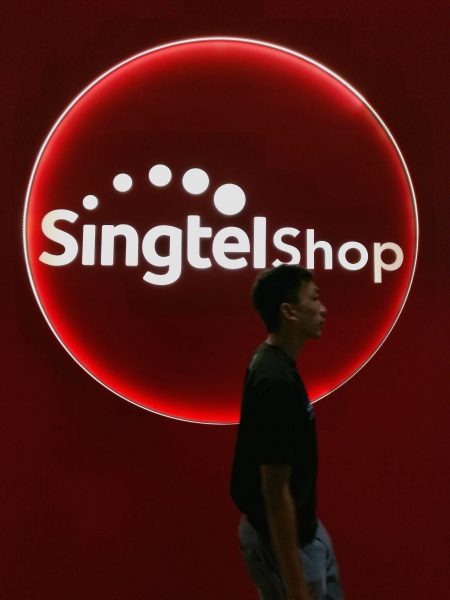 Singtel mobile users will be able to make calls over Wi-Fi from August, especially at places such as high-rise buildings above 20 storeys and in basement carparks, where cellphone signals are typically weak.
The telecom operator said on Tuesday it was rolling out Singapore's first commercial Voice-over-Wi-Fi service after more than a year of trials at the Jurong Lake District.
You may think it's no big deal since you've been videoconferencing over Skype while overseas, or making calls with WhatsApp over a Wi-Fi network.
The interesting thing here is a telco has rolled this out, promising a seamless transition between its mobile and Wi-Fi networks. It is also expecting the quality to be as good as regular calls, so you should not experience interruptions.
This means 3G and 4G networks, so often congested when relying on the already-packed airwaves, can be freed up a little when there's the shorter-range Wi-Fi in place. In other words, you get more bandwidth in the sky to surf when you need it.
In the past two years, Singtel has been using its Wi-Fi networks to "offload" some of its traffic. However, this is the first time it is pushing voice calls – as well as SMSes – onto a Wi-Fi network. Users can simply log on to a hotspot at home, on Singtel's premium Wi-Fi networks or on the free Wireless@SG network.
One thing that has changed in the past two years is the battery life on your phone. Today, you can keep Wi-Fi turned on for a good few hours without it going out juice, because of more efficient battery usage and also larger battery capacities.
Plus, with many models now supporting fast-charging, you can keep your phone juiced up quickly and easily so you have enough power on the road.
Singtel's confident rollout also shows how far a technology, known as heterogeneous network or HetNet, has come to provide a seamless experience for users switching from one network to the next. This had been one of the biggest stumbling blocks in the past.
Don't expect Singtel's rivals to sit still, either. StarHub, M1 and MyRepublic also tested the HetNet technology in Singapore, so they would have gained valuable insights in setting up such a network themselves.
All this is good news for mobile users here. Telcos seem to have upped their game of late, after facing network outages and complaints in 2013 and 2014. Perhaps they have been reminded that the network is a fundamental thing to get right, despite all the talk about software and services.
Yuen Kuan Moon, Singtel's chief executive officer for consumer in Singapore said the company had committed S$500 million in capital expenditure for its mobile services in the last three years. That's money well spent if it continues to win over users.