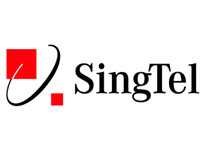 SingTel surprised many users today when it unveiled new mobile subscription plans that bundled Wi-Fi access with the usual mobile Internet, SMS and voice services.
The first such offering in Asia, they are aimed at nudging heavy Internet users towards Wi-Fi networks that offer higher bandwidth but are less costly to deploy than a dense network of 3G or 4G cells.

The success of this so-called Wi-Fi offload, talked about for years now in the industry, will hinge on whether users buy into SingTel's promise of an improved deal.
Save for the cheapest offering, the new plans will cost S$3 more than existing ones. However, they will come with unlimited Wi-Fi usage until July next year, after which users are given 2GB for Wi-Fi.
Users also get more talk time and SMSes, services which telecom operators are more willing to offer than network-saturating mobile Internet access.
Applicable for new and re-contracting customers, SingTel's new plans come with similar 100MB, 2GB, 3GB, 4GB, 6GB and 12GB mobile data bundles as before, and cost from S$27.90 to S$239.90. SingTel also promises not to raise 4G charges.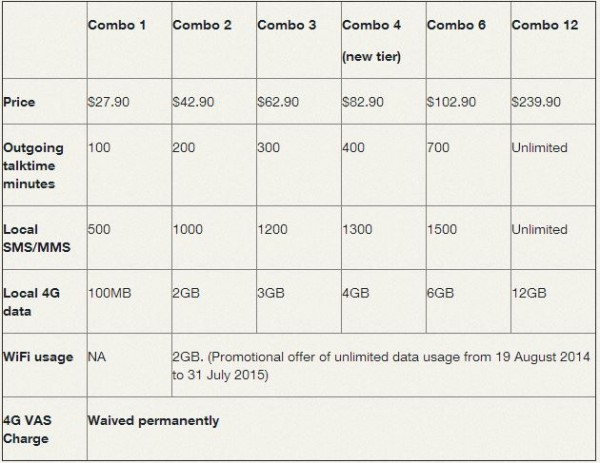 Is this a good deal then? The red camp certainly seems to have done things more smartly than StarHub, which drew intense flak when it raised prices by S$2 a month for its 4G users earlier this year.
The question, though, is whether users will take to SingTel's Wi-Fi access. The company promises a seamless experience, which does not require users to key in passwords manually when switching from cellphone to Wi-Fi networks.
Perhaps people will bite if the Wi-Fi link is better than the congested 3G or 4G connections at crowded places. These are exactly where SingTel is placing its Wi-Fi hotspots.
At launch, more than 100 hotspots at 11 places will be online. These include Raffles City and Plaza Singapura. Come August 22, these so-called premium wireless hotspots will also include Orchard, Raffles Place and City Hall MRT stations.
Any surprise that these three MRT stations were said to be offering the free Wireless@SG service only yesterday then? Obviously, you can connect to a free network, but if you are on SingTel, you are promised five times faster access at between 4Mbps and 10Mbps.
The good news is that SingTel will continue to build out more such premium Wi-Fi hotspots. There will be 1,000 in 100 locations by March 2015 and double that number a year after that.
Now, will M1 and StarHub follow suit and provide similar Wi-Fi packages? It's not inconceivable since they are also providers of the free Wireless@SG service, as SingTel is.
The challengers will already have connected up hundreds of locations through Wireless@SG, which means adding a "premium" service for their own subscribers won't be difficult.
The biggest unknown is still whether users will take the trouble to log on to Wi-Fi on their phones and tablets, instead of sticking with more convenient 3G or 4G links. Much depends on the experience of such premium Wi-Fi connections.
This won't be determined by speed, but by how easy it is to get connected. If SingTel cannot make the process easier than Wireless@SG, then there really is no reason to get on the red bandwagon.
Conversely, if this experience is simpler and worth the effort, then users might just take to the new, alternative route to the Internet.
Finally, it seems competition is stirring a little for Singapore's mobile market, though it hasn't brought more generous 4G data bundles this time.
CORRECTION at 13/08/2014, 1:50am SGT: An earlier version of this story stated that users are required to log on manually to the Wi-Fi network. This is incorrect. Users are able to automatically switch over without typing in a password. We are sorry for the error.