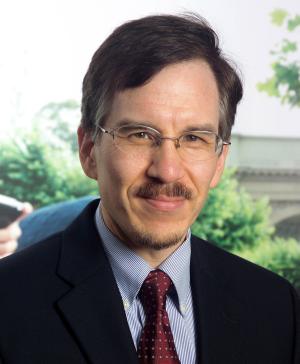 From frequent dropped calls to impossibly slow Internet connections, the problems with increasingly congested airwaves are prompting some industry experts to ask if there will ever be enough frequency spectrum to dump more data on 3G and LTE (long term evolution) networks.
Now, some are advocating moving some of that data to less congested wireless networks, such as public Wi-Fi hotspots. Dropbox files or less urgent app updates, for example, can be handed over to these faster and freer lanes in the cyber highway, according to an increasingly popular view on building future wireless networks.
One of its proponents is Aled Tien, who is Motorola Solutions' lead for the Asia-Pacific vertical market for telecom operators. The veteran of the industry has worked on wireless systems for 25 years, starting with AT&T in the United States and including stints at Lucent Technologies in China and Southeast Asia.
A speaker in this year's Unwired 2012 conference, he joined Motorola Solutions in 2009. In this month's Q&A with Techgoondu, he argues how Wi-Fi offload can help telcos alleviate the jam in the sky.
1. The early experience with LTE is that the more bandwidth you provide in the sky, the faster it is being eaten up by new apps. In the long term, will there be enough spectrum to provide for all the traffic that is being loaded onto the airwaves?
Let me re-phrase the question as follows, "Is there enough 3G and LTE (Long Term Evolution) spectrum alone in the long term to meet the demand generated by mobile data users?"
Currently, telcos with 3G and LTE networks face two issues in meeting user data demand:
1) LTE devices or LTE devices supporting the right frequencies might not be available to allow users to access new LTE networks;
2) In the case where the users can only satisfy their data demand via 3G networks, the 3G network's data capacity might not be enough (this is already becoming an issue in some markets)
For these two issues, the problem the telco faces is not that there is insufficient spectrum, but rather a timing issue between the availability of the LTE network and widespread availability of mobile devices that can use that network.
For the telco, more spectrum without the right devices will not solve the mobile data demand growth. In the long term, if end user demand is there, one would expect the issues mentioned above will be solved as smartphones and tablets with LTE at the right frequencies become available at prices comparable to today's 3G devices and practically all subscribers are transitioned to these devices.
Still, telcos may find 3G and LTE cannot cost effectively provide enough capacity to its mobile data subscribers. Some cases to consider:
-Indoor coverage of a data demand hotspot. Outdoor LTE BTS covering indoor users might find LTE signal attenuation is high because the outdoor LTE BTS is trying to penetrate the mall's structure. Using existing DAS (Distributed Antenna System) to bring LTE indoor will be much less effective (1/2 to even 1/10) since existing DAS cannot support LTE MIMO (multiple-input and multiple-output) transmission;
-Social networking applications drive more uploading of mobile data, such as video upload, video call, and so on. LTE upload capacity is only about one quarter of download capacity;
-Sites with intermittent very high data demand such as conference, sports and performance venues with hundreds if not thousands of active users disturbing the normal traffic patterns of the network for hours or even days.
2. How can Wi-Fi offload provide an alternative? Is the experience seamless for users?
Wi-Fi offload has already shown itself to be an alternative wireless access option for mobile operators. Globally, major mobile operators such as China Mobile, NTT DoCoMo, AT&T, and KDDI, to name just few, have already made Wi-Fi an important part of their mobile access network.
Wi-Fi can be an effective tool in the operator's tool box to provide more capacity to specific high data traffic areas where 3G or LTE might not be economically feasible. As I mentioned above venues such as sports arenas, shopping malls, food courts, concert halls, and convention centers all can present the operator with hundreds and even thousands of concurrent active mobile data users under the coverage of one 3G or LTE base station. For the mobile operator, these types of venues are strong candidates for offloading 3G/4G data to a Wi-Fi network.
As for the user having a seamless experience, this is up to the mobile operator to decide. It can be a seamless experience and there are standards like IWLAN and 802.11u which support seamless connection to Wi-Fi.
Based on the status of the subscribers' smart phone or tablet, mobile operators might decide to have a phased in approach to authentication to its Wi-Fi network moving from manual captive portal sign in to automatic authentication via SIM. However, I would expect for laptops or tablets using dongles, and roamers sign on might still require captive portal authentication in the near term.
3. Telcos are understandably concerned about the complexities involved and also about the user experience. What are some of the issues that Wi-Fi offload may present?
Wi-Fi offload can be implemented in a simple or a sophisticated way, it is really a decision for the operator. One of the critical issues is making sure that the user's smart phone has Wi-Fi turned on.
Potentially, different client software on the smart phone can contend to turn the Wi-Fi on or off. For example, the client software might automatically turn Wi-Fi "off" to save battery life or "on" to provide Wi-Fi access.
Of course the subscriber might manually also turn Wi-Fi off to save battery life. So, effectively managing potentially multiple client software on smart phones which interact with Wi-Fi and guiding user behavior on turning on Wi-Fi are issues for the operator.
Managing the authentication and billing of users moving between 3G and Wi-Fi network is also unique to this type of offload, and depending on the telco's backend systems may present complexity.
Other issues and complexities may not be very much different from managing multiple wireless networks as telcos have with their combined GPRS, EDGE, and 3G networks.
4. In terms of cost, will Wi-Fi offload present savings to telcos and can these be passed on to users?
Telcos implementing Wi-Fi offload will realize cost saving when addressing 3G and/or LTE BTS overloading when the telcos next best option is cell splitting or adding carriers to the existing BTS.
As such, Wi-Fi offload will allow telcos to provide quality data services at competitive costs in the face of explosive demand for mobile data driven by smart phones and tablets. Telcos can pass those cost savings to their customers, but that depends on the telco's strategy and financial performance.
More importantly, Wi-Fi offload also provides telcos revenue opportunities. International roamers are looking for reasonably priced data roaming. In some cases, because the roamer device does not support the frequency of the telco's network, Wi-Fi might be the only alternative.
Having Wi-Fi access network might also be an opportunity to wholesale Wi-Fi capacity to other operators. This is much like the leasing towers or DAS systems which operators do today. Lowering costs by sharing Wi-Fi infrastructure among operators also presents a potential savings to the telco.