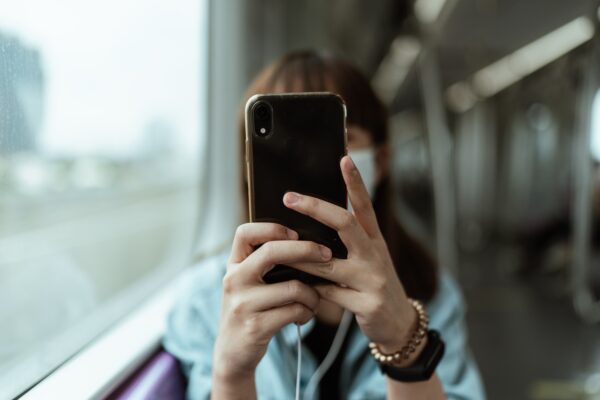 A year ago, at the yearly CES technology extravaganza, you could sense a cautious optimism that technology would make good again in the new decade, especially after all the negativity surrounding Big Tech companies.
At the Las Vegas show in early January, nobody could have imagined the Covid-19 pandemic would accelerate the adoption of digital technologies, like what happened in the months that followed.
Yet, here we are. Thanks to cloud services, governments could keep delivering services without having their websites overwhelmed. With fibre broadband, people could work from home more easily.
Many platform economy companies, much derided for their monopolistic tendencies, kept food and grocery deliveries going as cities around the world were locked down.
And a myriad of new technologies are set to make a difference from factory floors to schools in the years ahead.
5G will let manufacturers keep running their plants, with workers controlling the equipment remotely. Schools will increasingly use teleconferencing to enhance more flexible learning out of the classroom.
At Marina Bay Sands, a hybrid studio will enable both live and virtual speakers to share a stage, while engaging both a live and remote audience. Things won't be the same as before.
Indeed, there are many more examples of how technologies, such as artificial intelligence (AI) and augmented reality (AR), will solve today's problems and become the norm.
Yet, while the crisis has made many people remember technology as an enabler, a tool for levelling the playing field and generally a force for good, the growing dependence on the companies and governments deploying it is worrisome as well.
Jack Ma's Ant Group, for example, now faces tougher regulatory scrutiny, after the fintech company had its public listing dramatically pulled in the last minute in November 2020. Regulators are now worried it's too big to fail.
Closer to home, news last month of a potential merger between Grab and Gojek, two "super app" companies offering food delivery, taxi rides and many other services, has drawn criticism as well. After all, when Grab and Uber merged in Southeast Asia in 2018, prices went up for rides.
Seen from these examples, the strategy for technology companies today seems to be to grow as big as possible, until consumers are fully dependent on their services and regulators find them too hard to unravel.
In the late 1990s, when Microsoft faced an antitrust challenge in the United States, it was merely making software for PCs. Just for pushing out rival Web browser company, Netscape Communications, it was seen as unfairly using its monopolistic position.
Compare that to Facebook today. The social media company, which is facing antitrust pressure in the US, is creating its own cryptocurrency. It has bought over rivals WhatsApp and Instagram, reducing competition and keeping its domination of the market.
Then consider Ant, which is an offshoot of Alibaba, initially an e-commerce player. Today, its reach extends to the millions who use its Alipay app to transfer money and rely on its AI algorithm for approval to borrow from banks.
Unfortunately, if it fails to assess lenders properly, it could end up recommending loans that go bad. Given the scale Ant is running on, these loans could be contagious to the rest of the financial sector in the world's second largest economy. Yes, we've seen that disaster movie before in 2008.
Besides the obvious worries with the scale of today's Big Tech firms, there is also the question of what this so-called new normal will mean for small businesses and workers.
While remote working has enabled people to work more flexibly, it could also mean that offshoring will be more common. After all, if a person can deliver a piece of work from home, why not use someone else cheaper from another country?
There may have been obstacles in the past, such as the hassle of connecting remotely with someone based in another country, but today, this has become part and parcel of business.
This issue is especially pertinent to Singapore. Long has the country succeeded on its hub status – its stable government, relatively low-corruption business environment and connectivity to the world have attracted talent and capital despite its small local market.
What will it mean if offshoring is taken to a new extreme? Say, if budgets are allocated based solely on cost and quality and not on location and reputation? Can Singapore stay relevant, as the perennial question goes, in this new normal? That's something to worry about.
Indeed, after an unprecedented 2020, it would take a brave person to place bets on what will happen in the new year. Yes, digitalisation will continue, as it has done in the past year, but will it continue at the same pace?
Will companies decide they've spent their emergency and contingency funds and think it's time to take stock and go back to the old pace? Yes, more digital technologies, for sure, but at what speed will the takeup be?
More importantly, the question remains on whether technology companies can ultimately deliver the positive disruption they promise instead of the harmful upheaval they have been shown to be capable of.
Some, like Google, have committed to ambitious environmental sustainability goals. Others have hired diversity officers to make sure they are inclusive.
All these are great, but ultimately, they have to determine whether their actions will make a net positive or negative impact on the societies they operate in.
Can a donation of masks, for example, balance the impact one's AI might have, say, on the financial sector and on livelihoods across the globe?
What's needed, clearly, is a more holistic assessment of the impact that each new digital technology can have on a society. Not after it has been rolled out but before.
It's difficult to predict the future, it's true, but the kind of ethical considerations that Singapore now has developed for AI is a good start for technologies of the future. Anticipate early and move fast. Avoid breaking things, if possible.
In 2021, as the slow recovery from the pandemic continues, there will be a glimpse of the lasting impact that technology will have in a changed world. It's hard to tell right now, though.
Will we recall the personal computer and World Wide Web of the 80s and 90s that opened up our worlds or will the involuntary embrace of Big Tech's dystopian world of late grow even tighter?