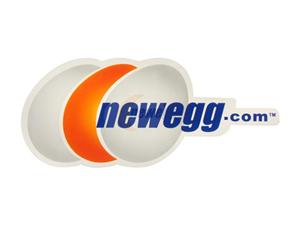 After a bit of a delay, popular online retailer Newegg is finally shipping PC components to Singapore, though not with all the stunning deals that American consumers have enjoyed for years.
The move is part of a bigger effort by the retailer to go into six new markets – India, Ireland, the Netherlands, New Zeland, Poland and Singapore.
Originally, the plan was to start shipping by the end of June, according to CNet. It's taken the retailer longer than expected to open up items for sale here.
And not everything that is on sale in the US is available for shoppers in Singapore, for now.
For example, graphics cards, which usually cost a lot less there, thanks to rebates from manufacturers, do not ship to Singapore yet. The items could not be added to a cart, when we tried this morning.
The selection of products, as Newegg cautioned in its announcement yesterday, will also take time to improve. Currently, you can't buy a popular Samsung solid state drive or even an OEM version of Microsoft Windows 8.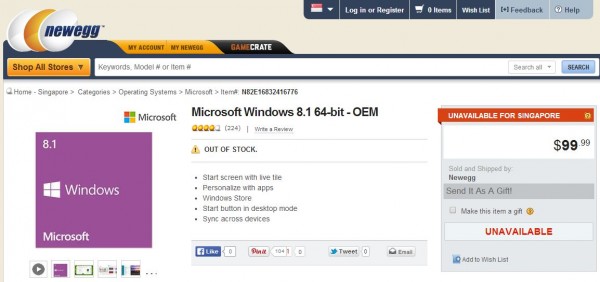 What about price, then? We found that Newegg can be competitive, but not always dramatically cheaper with everything factored in.
We arrived at the conclusion after taking a bundle of the following four popular items and compared how much they would cost:
Intel Core i7-4790K CPU
Asus Z97 Deluxe motherboard
Kingston HyperX Fury 16GB memory modules
Plextor M6S 256GB solid state drive (SSD)
With Newegg, the items in the online shopping cart cost S$1094.95. Add shipping and tax, and the cost comes up to an estimated S$1,244.50. That is still cheaper than the S$1,305 you'd have paid if you went to a Sim Lim Square retailer.
Is it worth the roughly S$60 savings? It is if you are confident of the products and don't worry about sending back an item for warranty issues.
Not everything is cheaper, of course. Graphics cards, high-end memory modules and motherboards tend to be, but with stuff like regular SSDs, Singapore isn't always a lot more expensive if you know where to shop.
Still, the entry of a new challenger is a good thing. You can easily compare prices before committing to a new PC component, as you've done previously staring at price lists at Sim Lim.
Now to see whether Newegg keeps to its aggressive model, where it orders directly in bulk from manufacturers and don't hold stock, or if it decides to work with local distributors, who will likely not want to undercut their local retail partners.