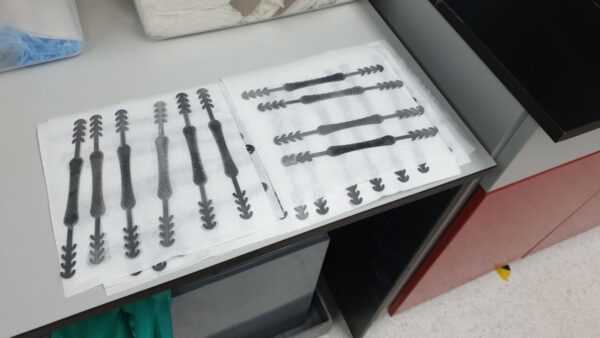 HP's 3D printers came into good use during this health crisis. They printed for frontline health workers more than 158,00 parts of personal protection equipment, ventilator components and hands-free door openers.
Post Covid-19, HP sees 3D printing as a growth category especially when companies want to build a more resilient supply chain rather than relying on current manufacturing facilities, said Ng Tian Chong, HP's managing director for Greater Asia.
Geopolitics is having an impact on supply chains which affects companies' business continuity capabilities, he explained.
To remove the risk of concentrating production in certain locations and to navigate around geopolitics, 3D printing let companies make products or components themselves to ensure more stable supply chains, he added. Ng was a participant at HP's Sustainability In Asia-Pacific virtual press conference on June 25.
Acknowledging that Covid-19 had impacted revenue, he said since HP had diverse business activities selling products to consumers, enterprises and the public sector, the company was able to pivot quickly to the heat spots of demand.
"We moved our resources to education, a sector which is doing well with students going online to continue with their studies," he noted.
"With people working from home, there was a surge of buying for PCs and printers. Companies were also buying these equipment for business continuity," he said in response to a question on HP's business activities during this pandemic.
"We can look to improving our earnings, we've been able to diversify the risk and move around to where the heat of the market is."
During these difficult times, HP is also doing its part. It has donated many PCs and printers as well as launched free educational resources for those who lack access to technology. Last year HP education programs and solutions reached about 1.3 million students and adult learners in Asia-Pacific.
Further, it will open 20 tech hubs this year to provide technology and entrepreneurship skills training to 10,000 youths in underserved communities in Southeast Asia.
Each Tech Hub will be equipped with between 15 and 20 new PCs as well as networking support from HP. The hubs will be used to offer a combination of classroom and online learning to deliver technical and soft skills essential for youths to thrive.
This initiative provides technology and entrepreneurship training for students aged 13 and above, and aims to upskill 10,000 youths by the end of this year.
This is a goal that maps to HP's commitment to enabling better learning outcomes for 100 million people by 2025 as outlined in HP's 2019 Sustainable Impact Report.
In the report, Ng added the company had embarked on several projects in the past year. It shipped HP inkjet printers in 52,000 pallets made out of 2,450 tons of straw from China in 2019.
The straw would otherwise have been burnt as agricultural waste. Since 2017, more than 164,900 straw pallets have been used, diverting over 7,400 tons of straw.
All HP-branded paper for printers is already deforestation-free, and by end 2020, the company is on track to achieve 100 per cent zero-deforestation for all its paper-based product packaging.