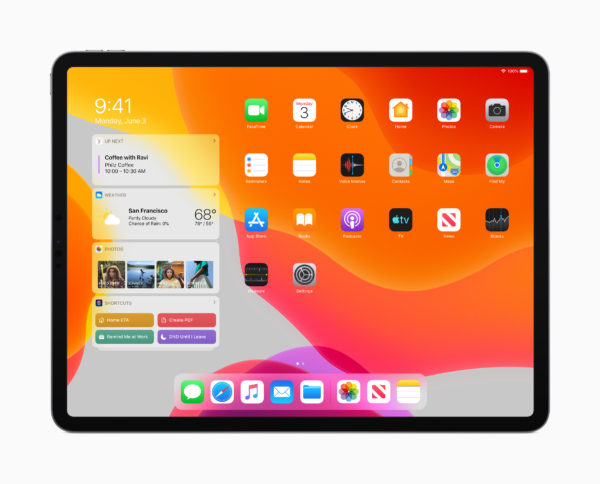 Apple opened its yearly developers conference on June 4 in San Jose with a two-hour keynote that unveiled new software updates to its operating systems.
On stage, chief executive Tim Cook seemed to have lost his stiffness, looking relaxed on stage at he welcomed Apple fans and developers at the company's yearly Worldwide Developers Conference (WWDC).
He was presenting to the thousands of Apple developers gathered in San Jose, California, and millions more watching remotely his keynote streamed live to their devices.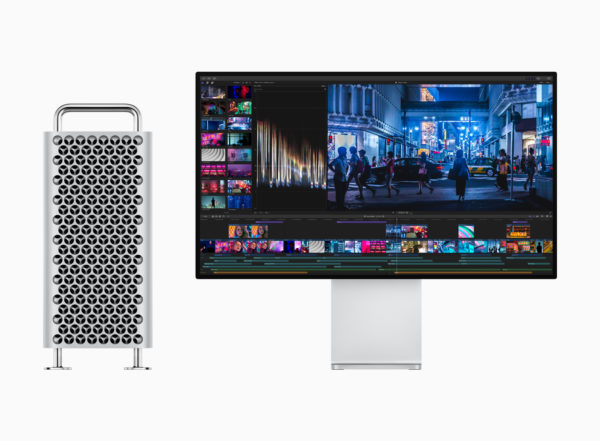 At a show usually reserved for news on software, there was even a hardware announcement: a new wallet-busting top-of-the-line Mac Pro, a US$6,000 "supercar" desktop computer with a gleaming and imposing metal grille.
The computer is powered by AMD Radeon Pro Vega II graphics cards offering up to 14 teraflops of performance. It will be available later this year.
Developers were not disappointed with the many, many software updates including the Sign-in With Apple feature where Apple pitches its privacy and security strategy. (Read here: Apple boosts privacy and security with new login feature).
Then there was the great de-coupling trend: de-linking Apple Watch from the iPhone, creating a new operating system by creating an iPad OS instead of relying on iOS for the tablets and killing iTunes by breaking it into three separate apps. In the process, many new features were unveiled.
Here's what caught my eye:
Apple Watch
The Watch is getting independent. In the next update of WatchOS in the third quarter, it will be de-coupled from the iPhone. Finally users can search for and install new watch apps, right on their wrists.
Users can also get cool new watch faces and listen to music, live sports, audio books, podcasts and other audio streaming services directly from the Watch.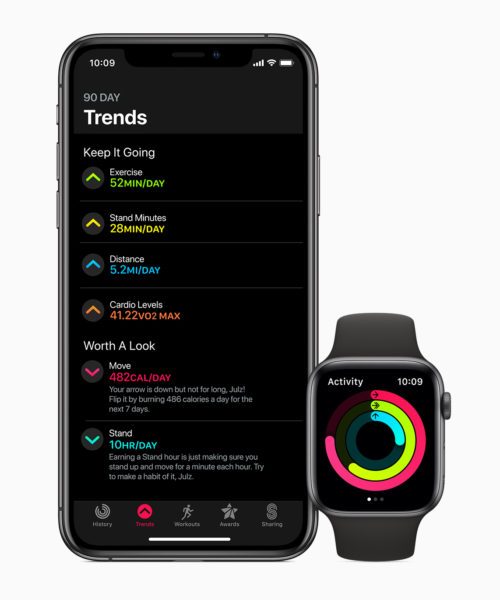 Since the Watch face is small, users can search for specific apps by asking Siri, using dictation or using the "scribble" handwriting-to-text system. There is a new Voice memo and a new Calculator app on the Watch.
What excited me was the iPhone's Activity app which will be able to show myactivity trends over time. I have been using the Apple Watch since it debuted in 2015 to measure my walking, running and exercise activities.
The new dashboard compares 90 days of activity against the past 365 days. I will be able to see trends for up to nine metrics, including stairs climbed and fitness levels from walking or running.
Plus, finally, with WatchOS 6, software updates will be automatic.
RIP iTunes
iTunes is dead. Long live Apple Music, Apple Podcasts and Apple TV.
The idea is to streamline each service to make it faster and simpler for users to find and play exactly what they want. All the music, video and other content will be automatically moved to the three apps.
Music will transfer to the Apple Music app, Podcasts will automatically move across to Apple Podcasts, and films and TV shows will shift to Apple TV. When Apple launches its original video subscription service called Apple TV+, it will also be available in the Apple TV app.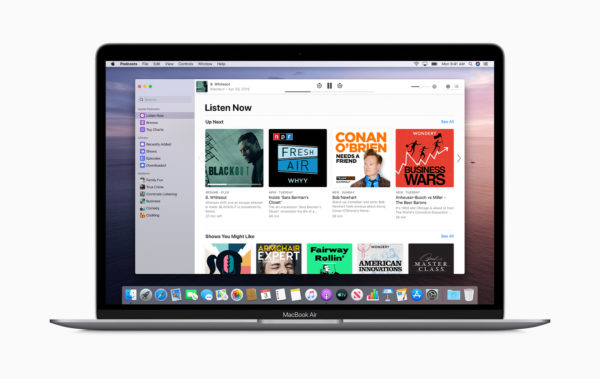 The big migration will take place when iTunes users download the new Mac OS called Catalina that is launched later this year. Once this is out, iTunes will finally disappear forever.
I have signed-in to iTunes since it debuted in 2001. I have bought more TV shows from iTunes than music. In the last two years, I have become a podcast fan and I'm looking forward to the ability to search via host, guest and topic.
To buy music, continue to go to iTunes store. To purchase movies or TV shows, go to Apple TV app. Apple Books is where books are purchased and it will be the new home for audiobooks.
Users with existing iTunes gift cards can be used with the new apps.
iPad gets its own OS
The iPad will get its own operating system. Among other features, it will bring improved multi-tasking, new home screen, better file management, camera support and plug-in drives (finally!).
Look out for fuller reviews here when the new OS is out.