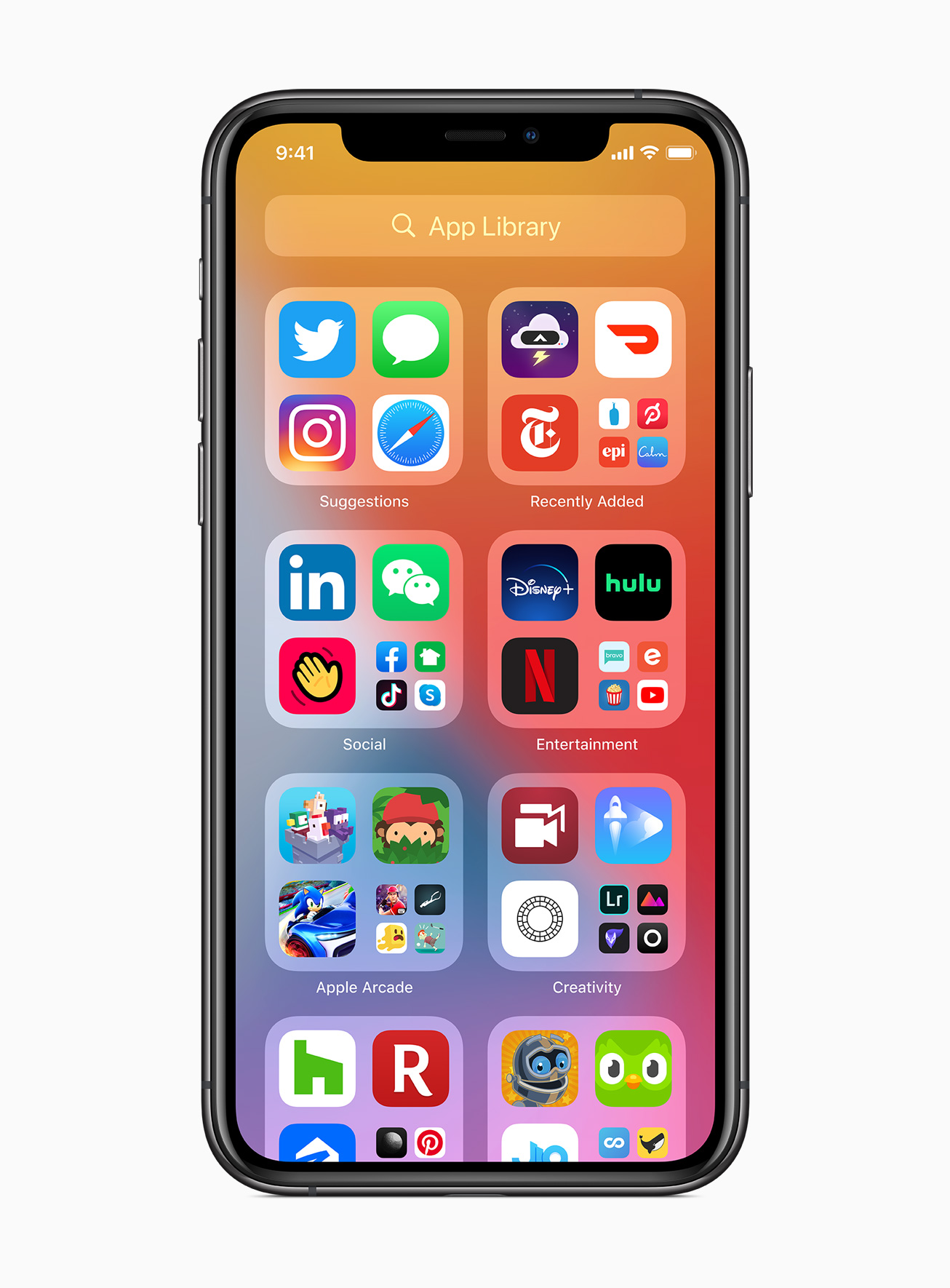 Apple unveiled a wave of software changes across its product lines as well as a move to new Apple Silicon processors at its annual Worldwide Developers Conference or WWDC yesterday.
Usually, the event is held in a San Francisco or San Jose conference hall full of developers and press. This year, for the first time, the event was virtually because of the ongoing pandemic.
The highlight behind every Apple event is the keynote speech which spotlights the new capabilities and tweaks to software users use every day in our cars, living rooms and to our personal health. This year, Apple did not disappoint.
Chief executive Tim Cook and other Apple executives unveiled online new capabilities for iOS, MacOS, iPadOS and WatchOS through a slick 100-minute pre-recorded video.
It was rather odd to see Cook on stage with an empty conference hall behind him, but it wasn't a still webinar.
There was quite fancy camera work, zooming in from one executive to the next and in a nod to gender balance, many of the presenters were women executives.
The background wasn't a static Apple logo but featured Apple's sleek campus, a gym, a parking lot and even a lab in an "undisclosed location".
WWDC is a software event and hence no hardware products were unveiled. It is closely watched because the multi-day developer event will have hints at what to expect from iPhones, iPads, Macs and the Apple Watch.
Most of the new capabilities and features will be available as public beta test downloads in July and finished software for everyone later this year. Here are five exciting new capabilities from WWDC:
1. Apple Silicon, a game changer
In a major drumroll for the company, Apple is moving its Macs from Intel processors to its own chips in the next two years. This process started several years ago when Apple introduced proprietary chips for its iPhones and iPads.
Now the new custom chip, called Apple Silicon, promises to be more powerful while consuming less energy.
With a similar chip architecture across all its hardware, eventually all the apps for Apple's mobile devices will be interoperable on the Mac computers too.
This move to Apple Silicon will make it easier for developers to build apps that work across all Apple devices.
According to Apple, the new chip would make Macs better at running demanding software like games, machine-learning tools, and video-editing software.
According to Apple, the first computer outfitted with Silicon will ship by the end of 2020, and other Macs will be transitioned to Silicon "in the next two years."
Analysts said this move will give Apple tighter control of its entire hardware and software stack. This may benefit users who want simplicity and ease of use.
However, app developers are concerned that Apple will wield monopolistic power over the app ecosystem and they will be at the mercy of Apple.
2. iPhone screen reorganised
In iOS14, Apple will bring the biggest change to the iOS home screen in years: widgets. They come in a variety of sizes and can still be viewed in the Today view.
However, in iOS 14, these widgets can be added to the main Home screen. There will also be a new "widget gallery" where users can easily add and customise widgets.
A new feature called App Library automatically organises apps into groups and lists on the iPhone homescreen so you do not have to scroll through several pages. Analysts say that this will bring long overdue order to apps that sprawl across the screens on the iPhone and iPad.
3. Improved privacy with 'nutrition labels'
Whenever you use apps, your data is being channeled to the developers. It's difficult to understand what they are doing with our data. The new capability Apple unveiled will at least force apps to report some information about how they're using our data.
Modeled after nutrition labels, the info will let you know the kind of data apps are collecting that's linked to you, and how it is being shared.
iOS 14 apps will also ask your permission to track you across other apps and websites. Lots of apps do this to deliver targeted ads at you.
4. Airpods upgrade
AirPods have turned out to be a popular product. The new upgrade will seamlessly switch between devices and audio. For example, users can finish a podcast and then pick up their iPad to watch a movie.
When a phone call comes in, the audio will automatically switch to the call. The AirPods Pro version will now be equipped with a new feature called "spatial audio" that aims to replicate a surround sound or movie theater experience.
5. Converting handwriting to text
iPadOS comes with multiple new features including updates for the Apple Pencil. One compelling feature is Scribble which makes handwriting on the iPad more seamless and powerful.
If you write something with the Pencil in Notes, the iPad will be able to copy and paste that handwriting across apps. This means that the text you wrote can be searched online or pasted in a document, and drumroll here, the handwriting will appear as typed text.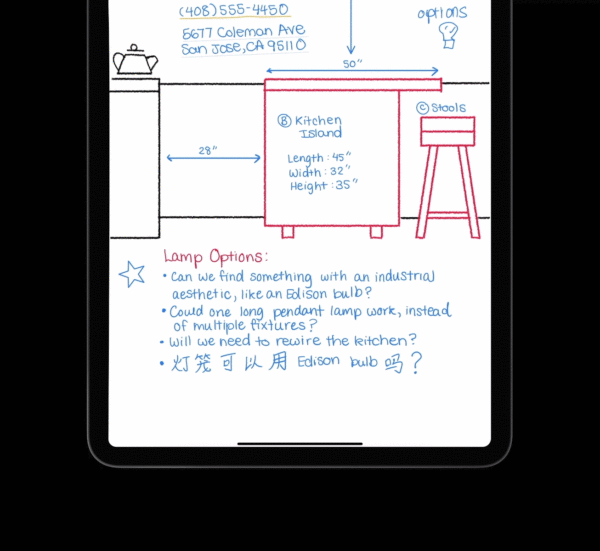 At the same time, if you write down an address or phone number, the iPad will prompt a phone call or look up directions to that address. The feature works in both English and Chinese.
Scribble will also correct shapes, so if you draw a square that's slightly off, it'll automatically correct that design.
Here are other fun features to expect:
• Hand-washing nudges: With the update to WatchOS, the Watch will look out for the signs you're at a sink, from the way you move your hands to the sound of water swooshing by. Then the Watch will give you a countdown to make sure you spend the recommended amount of time washing away those nasty germs.
• Dancing as an Activity: The Apple Watch will track dancing, because that's totally exercise, too. Close your rings with the Macarena.
• Memojis are going Covid-chic. Apple's cute animated avatars, can now wear face masks along with a bunch of other new options.
• Biking directions: The Maps app on iPhones and the Apple Watch adds bicycling directions, which is useful for socially distant commuting.
• You're on camera: The iPhone will get a recording indicator along the top, so you know when you're being watched out of the front or back camera.