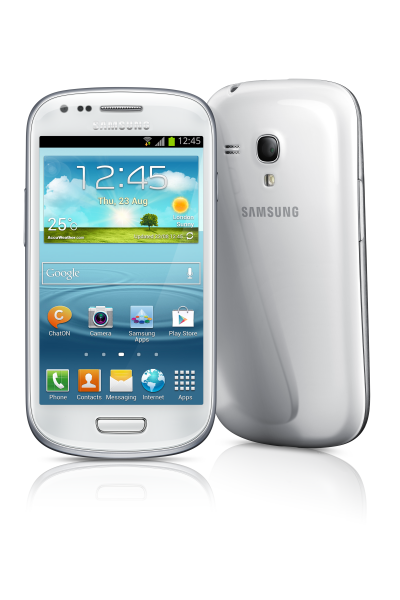 Folks looking for a smaller, cheaper Samsung Galaxy can check out the Korean phone maker's Galaxy S III mini, a compact version of its flagship Galaxy S III smartphone.
Out in Singapore last Friday, the Galaxy S III mini is smaller in size with a 4.0-inch Super AMOLED screen. It also runs on the latest Android 4.1 Jellybean operating system. But as expected, the S III mini packs in less stellar hardware than the Galaxy S III.
While the S III's screen has an impressive 720 x 1280 resolution, the S III mini is less sharp at 480 x 800. The S III mini's processor also falls short with a 1GHz dual-core chip, compared to the S III's quad-core 1.4GHz processor.
Prospective buyers who enjoy taking photos on their phones may also be dismayed to find that the S III mini's camera has a lower resolution of 5 megapixels compared to the S III's excellent 8-meg camera.
Despite the downgrade, the S III mini still boasts some of the "smart" features on the S III. These include as the Smart Stay feature which keeps the screen lit as long as you are looking at it and the S Beam which allows users to share files by tapping on another S Beam-enabled device.
There's also the S Voice voice-recognition application, as well as Pop-up Play, which allows users to multitask by playing a video while running other applications.
The Galaxy S III mini is going for S$568 in Singapore. It comes in "pebble blue" and "marble white".