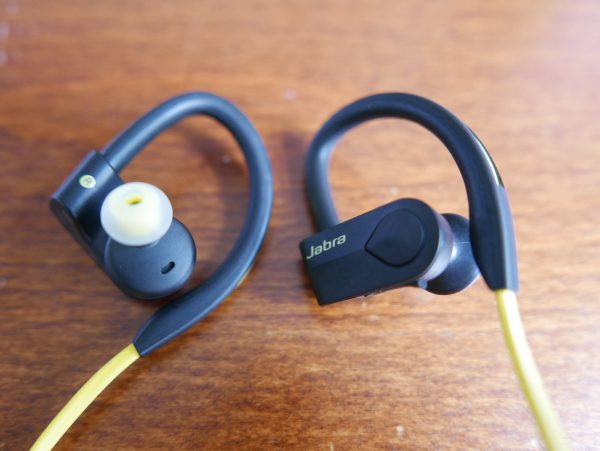 Since the first Bluetooth earphones appeared a few years ago for active users, the market has been spoilt with choice with the arrival of so many options.
The Jabra Sport Pace, from a company that was among the first with such earphones, is something you have to check out if you want music during your workouts.
After my old Jabra Sport Wireless+ finally died on me recently, I decided to go for a new pair of sports earphones that would take its place. Trusting the Bluetooth performance of Jabra again, I bought the Sport Pace a few weeks ago for S$168 in Singapore.
The first thing I noticed when out on a jog was the light weight and comfortable fit. Compared to before, the thinner ear hooks on the 22-gram Sport Pace offered just as good a grip while making it less stressful on your ears.
The angled ear buds also also mean that they snugly rest in your ears, without any annoying movement as you pound the pavement.
At the same time, you get three sets of ear gels to make sure that the earphones fit well. Still, the main thing for many joggers is the ear hook, which make the earphones sit securely in your ears during a run.
The Sport Pace also look the part in terms of ruggedness. Said to be built to United States military standards (IP54), the earphones are sweat resistant. You can expect to run with them in the rain without an issue. I did that recently and there was no issue at all.
The bombproof design is as you'd expect from Jabra. The cord connecting the two ear pieces feel solid when you try tugging at them and there are no joints exposed in the open.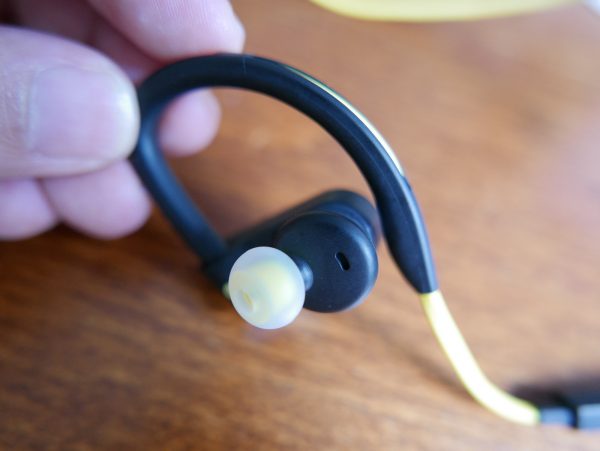 I paired the Jabra Sport Pace with my Samsung Galaxy S7 edge phone once when I took the Bluetooth earphones out of the box and the two devices have been working seamlessly together ever since. I've been streaming or playing downloaded tracks over Spotify on my jogs in the past few weeks.
The earphones also come with a remote controller with simple functions, letting you increase or reduce your volume and play or stop a track.
Though I prefer the integrated buttons on the old Jabra Sport Wireless+, the new controls are handy enough. Having them separate also means that the main ear loops hanging on your ears are smaller and lighter. Trade-offs, I know.
I won't say much about audio quality for a pair of earphones that you'd use mostly when you're panting hard during a workout.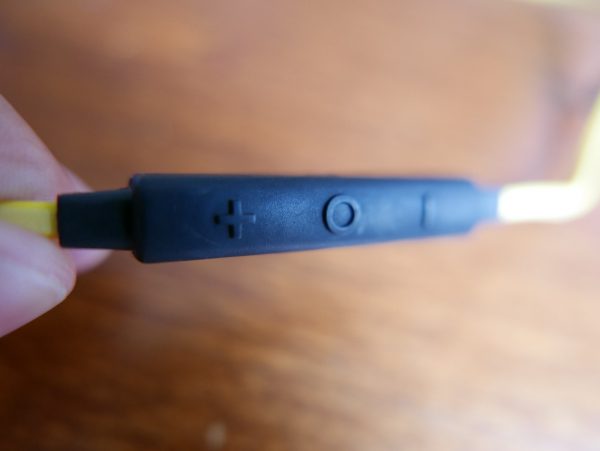 The Jabra Sport Pace is not the best in terms of getting all the detail out of a track, for example, but then they are not muffled or thin-sounding, like many cheap offerings.
Certainly, you won't be listening out for the nuances in a singer's voice when you're on a 10km run. But even if you want to bring the earphones to your everyday commute, they are not shabby sounding. Bluetooth earphones have come a long way in terms of sound quality.
What's there not to like about Jabra's active earphones? I'd say the company should consider a water-resistant charging point that snaps on to a dock instead of the old USB port it has been using since its first Bluetooth headsets.
Yes, that might raise costs but it is a more elegant and perhaps more durable solution. With the Sport Pace, you have to lift a rubber flap to expose the USB port and plug in a charging cable.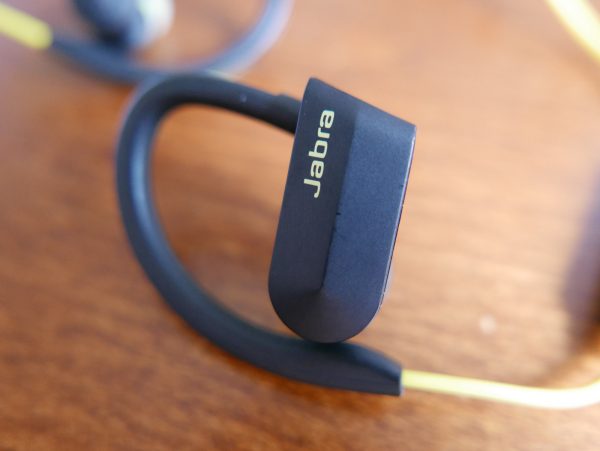 Well, the good news is you can charge up the earphones pretty fast. Jabra promises 60 minutes of battery life – enough for roughly a 10km jog – after just 15 minutes of juicing up. From my experience, that sounds about right.
This will be more practical when compared to fancier options such as Samsung's totally wireless Gear IconX, which might require you to charge up more often before a run. What the newer S$298 ear buds offer is a phone-free experience, because they can store your phones and play them on the go.
Still, there's a place for cheaper Bluetooth earphones like the Jabra Sport Pace. Lightweight and fast to charge up each time, they are also rugged and offer a snug fit. These are key to a great pair of earphones for workout.
Whether you are new to Bluetooth music or have always relied on your favourite tracks for that added inspiration, the Sport Pace will impress. Definitely worth checking out, even if you have a wide range of options out there today.