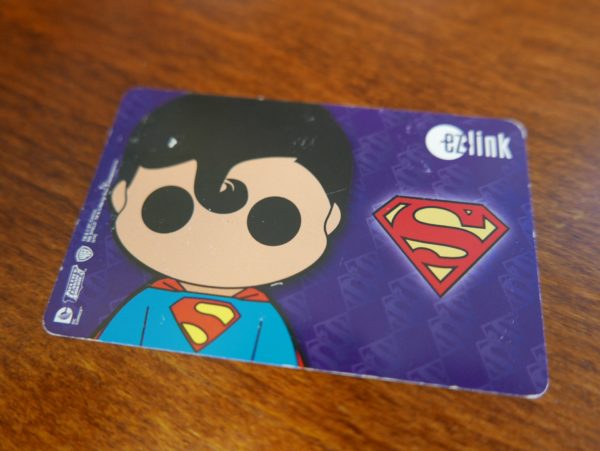 The story in The Straits Times says it all in the lead. For the first time, Nets and EZ-link are joining hands to let people pay at Singapore's hawker centres by simply tapping their stored-value cards on a terminal.
So now, you can take out the ez-link card you use to take a train or bus and pay for your kopi and fishball noodles, without taking out cash. Or getting your fingers tangled up trying to scan a silly QR code with your phone.
It is good news, make no mistake, that the two payment companies are coming together to make things easier. The question you have to ask, though, is why it has taken so long.
For more than 10 years now, Singapore has had a technical standard, called Cepas, that has enabled the two contactless card systems from Nets and EZ-Link to work with each other.
Either out of rivalry or a misguided belief that they can each go it alone, the two companies have never really embraced the technology. Or the idea that they needed to band together to get as many users onboard as possible.
Nets, owned by the big local banks, and EZ-Link, opened by the Land Transport Authority in 2002, probably wanted to protect their turfs in the past, but they are now finding themselves threatened by new payment systems from overseas.
If they continue staying put, they will be disrupted by the likes of China's Alipay, which is increasingly common in shops, restaurants and taxis here. It's well past time that they came to their senses.
Today, Nets' CashCard (or FlashPay) is mainly used by drivers who pop one into their in-vehicle unit before they pass through a gantry. Those who take the train tap their ez-link cards onto a gate at a station.
Did you know you can use them interchangeably? Well, at least at some places where Cepas is supposed to be supported?
Unfortunately, this was never widely promoted, so there isn't universal acceptance. While you may be able to pop in an ez-link card into your vehicle's reader and pass through a gantry today, you may not get out of a carpark with it.
Compare this to Japan. There are many so-called "IC cards" there, from the common Suica and Pasmo to the lesser-known Kitaca, but they can be used interchangeably for taking trains in the country.
Each is issued by a different train company, typically from a different region, but rest assured if you have one of them, you'll be able to tap through just fine in most of the stations in the country.
Now, that is the convenience needed to get users to take up cashless payment. For so long, Singapore has had the foundation in place – the shortsightedness and rivalry in the payment industry, however, have made things complicated for users.
Thus it is a step in the right direction for EZ-Link and Nets, the two big payment operators here with established user bases, to come together.
Now, a Nets terminal at hawker centres isn't new. The response was "lacklustre", according to a Today report in 2015, when Nets tried to get people to tap its FlashPay cards at the stalls.
Will things be better now that ez-link cards are also accepted? It's likely, since this expands the user base immediately to include anyone who uses an ez-link card to take the train. Old folks who commute, for example, would be able to tap and pay.
Their ez-link cards will be accepted at 1,000 stalls in more than 30 hawker centres, according to The Straits Times yesterday. So, no need to fumble for cash.
At the same time, a seamless system also helps hawkers, who don't want a half dozen terminals on their shopfronts. Just one that serves most customers will help them get on with the main job – serving up a great dish of laksa or chicken rice.
The upgraded terminals, you'd expect, will also be able to show a dynamic QR code in future. This means a hawker can key in your orders and the screen will show a different code for you to scan your phone to pay, if you wish to.
This is common in China, which Singapore is trying to emulate. For now, what you see at many hawker centres here are still static QR codes. In other words, you have to scan a code then key in the amount and show the hawker to confirm everything's okay. Just too much hassle.
In the end, the success of such cashless payments hinges on acceptance by both sellers and buyers. It has to be affordable enough – even for a S$3 plate of mee goreng – and easy enough for people to forgo cash.
And as I argued earlier, there should always be an option to pay in cash, especially for the elderly who are used to carrying dollar notes and coins to the hawker centre.
Sure, we are trying to be a smart nation. But a smart technology like cashless payment can only be smart if it makes sense. We should not be worse off after an "upgrade".