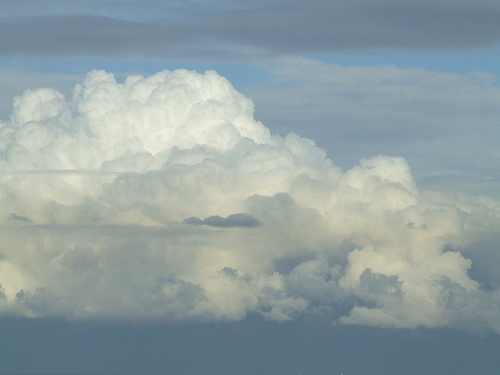 Cloud computing is gaining momentum in Singapore despite concerns over data privacy and security, a new survey has found.
According to the Cloud Maturity Index commissioned by VMware, 63 percent of Singapore firms are either using or planning to roll out cloud initiatives, compared to 53 percent in 2010. The survey was compiled by Forrester Research, which interviewed 6,141 business and IT decision-makers in the Asia Pacific region.
Cloud adoption increased with the size of the organization, with 45 percent of respondents from companies with over 10,000 employees indicating that they are already using cloud computing services.
Telcos and government agencies were the leading organizations that have already implemented cloud initiatives, while those in the education and manufacturing sectors led in the number of planned deployments.
Most Singapore companies indicated a greater likelihood to use a combination of public and private clouds (38 percent) while 34 percent chose private clouds. Public clouds were least popular (five percent) due to concerns over the security of corporate data and applications.
In fact, 79 percent of respondents – the highest in the region – cited data privacy as a barrier to adoption, ahead of other concerns around security and integration with existing systems.
"Serious concerns over data privacy and security have led local respondents to show a strong preference for a hybrid cloud model," said Ed Lenta, general manager of VMware Asean.
"We believe that seamless federation of information between public, private and hybrid clouds is critical to realizing the true benefits of cloud computing," he added.
Chief information officers are also leading the charge in cloud adoption. Over half of Singapore respondents said their CIO or CEO calls the shorts for cloud purchases. This reflects growing recognition of the importance of cloud technology to corporate success.
Lenta said: "Cloud adoption is clearly being driven by the top of the organization in Singapore, and we have seen the role of the CIO, in particular, evolve into that of a 'Chief Innovation Office' who champions future-proof technologies to drive business agility and efficiency."
"However, we will have to address the concerns they have in order for companies to fully embrace cloud computing as a strategic business tool," he added.
With greater adoption of cloud computing, the role of telecoms service providers will grow bigger. 63 percent of local respondents and 70 percent of MNCs surveyed said they expect the roles and importance of hosting service providers to increase within their organizations. This bodes well for telcos such as SingTel, which expects revenues from its cloud computing services to grow by up to 70 percent every year till 2014.