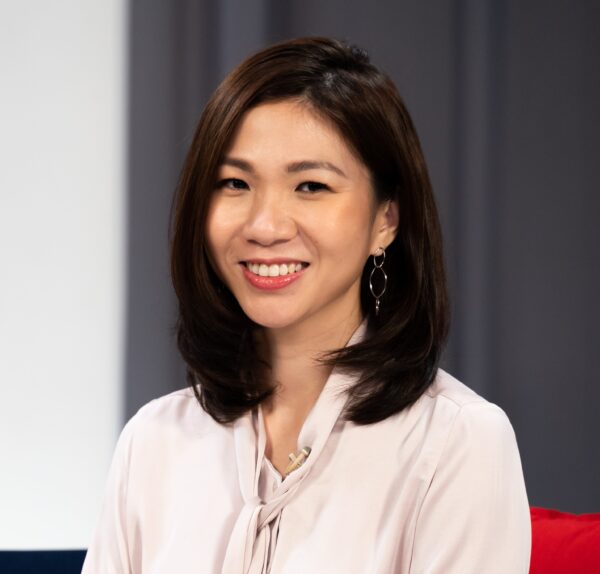 If you count the latest videoconferencing or collaboration tools you have installed on your PC or phone during this work-from-home period, you may not immediately count Lark Suite as one of the tools alongside Zoom, Google Meet or Microsoft Teams.
However, the latest entrant to the market aims to tap on a growing market for such collaboration tools, especially among many small and medium companies that didn't already have time when the Covid-19 crisis struck.
Interestingly, the service LarkSuite is sold by Lark Technologies, the Singapore-based subsidiary of China's ByteDance, which is behind the mega app TikTok.
Already, the company has witnessed a huge untapped market, as companies rush to set up remote working arrangements forced by a global lockdown to contain the disease, said Joey Lim, vice-president for commercial for Asia at Lark.
Change is coming to Asia, where long-held conservatism in the workplace is being challenged by the need to get work done in extreme circumstances, she told Techgoondu, in this month's Q&A.
NOTE: Answers have been edited for brevity and style.
Q: The current coronavirus crisis has forced many businesses to allow employees to work from home. From what you see, how much of a change has there been?
A: We're witnessing a dramatic increase in enterprises shifting to remote working during this unprecedented pandemic.
Particularly in our region, there had been a cultural expectation for employees to be physically present in the office in order to get work done or even for client meetings to be done in-person as that's just the only way to get deals signed.
This, however, has changed. The Covid-19 outbreak has made remote working as the only way to go, not as an option.
Here in Singapore, we're seeing an increase of up to 19 per cent and in the APAC region as a whole, we're seeing anywhere between 19 per cent and 62 per cent more companies adopting work from home policies.
We would expect the number to increase over a period of time as more countries around the region are issuing various social distancing measures to limit the spread of the virus.
Last month, the Singapore government issued "circuit breaker" measures shutting down almost all workplaces and schools. We can expect to see even more businesses looking at ways to accelerate their digital transformation.
This could be figuring out how to provide all of their employees with secured access to important documents while working from home or finding out the right collaboration tools to help different teams to connect and communicate remotely.
Q: How effective has this exercise been so far in Singapore and the region?
A: Prior to the pandemic, many businesses in Singapore already offered remote working options but likely didn't understand just how effective telecommuting could be.
Now, remote working is seen as a necessity for businesses to keep up with their operations. Enterprises are quickly learning that when using the right collaboration platform, remote working offers enhanced productivity, lower overhead costs and expands the talent pool.
However, it will be interesting to watch Singapore companies adapt to compulsory work from home measures. With some businesses feeling like they're suddenly forced to operate remotely during the four-week circuit breaker period, there are bound to be challenges if the company was not previously ready to roll out telecommuting.
We're seeing most multinational companies adjust rather quickly, but the small to medium enterprises may struggle a bit more.
One challenge for small to medium enterprises includes price barriers and not being able to access the same digital collaboration tools as larger enterprises or multinational companies.
Q: What technological challenges have made remote working difficult until now?
A: With the rise of powerful mobile devices and collaboration tools that are mobile friendly, employees can now instantly connect and collaborate remotely with teams from around the world anytime.
In the past, the number one technology issue that made remote working difficult was lack of internet connectivity. Internet access is drastically improving across Southeast Asia, but it hasn't always been the most stable.
However, Internet access is now affordable for large segments of the Southeast Asia population and there are 360 million Internet users across Indonesia, Malaysia, Vietnam, Singapore, and the Philippines – up from 260 million only four years ago – according to Reuters.
Another crucial technological challenge that companies have faced previously is access to the right digital collaboration tools. Smaller organisations may not have had access to adequate digital collaboration platforms because of price barriers, making it hard for virtual teams to work jointly.
However, more companies have entered the marketplace and democratised digital technology by changing their pricing models to account for small and medium enterprise budgets.
Q: Many Asian bosses still worry that they cannot track an employee's output if he is not in the office. How can technology hope to overcome such mindsets?
A: Historically, some companies have been slow to adopt remote working policies because supervisors may not have received training on how to properly manage and monitor remote workers.
Covid-19 will likely be the catalyst that changes the conservative corporate culture that Asian companies and bosses have been associated with. While most companies adopted flexible work arrangements, employees haven't always felt inclined to utilise these offerings.
The Singapore government even made a push to incentivise work-from-home arrangements with its Work-Life Grant aimed at incentivising companies to sustain the use of flexible work arrangements.
While many eligible companies have adopted this, it may not have shifted the employer's mindset that employees can still be productive while working remotely.
Now that working from home is compulsory, managers are learning that with the right tools, it's simple to track an employees output even remotely.
With Lark, we introduced Lark Workplace where users can automate and customise their organisations' internal workflows such as approvals, reimbursements, leaves, and even track attendance – without having to code or purchase additional software.
Beyond that, we also believe that there is a need for business leaders to further shift their attention from focusing on just output to empowering their employees to make this new way of working work.
Whether that's looking at new ways to measure productivity or finding ways to make meaningful work interactions, the situation opens up opportunities to unlock innovation.
Companies that can figure out how to make the best out of today's situation, adapt and learn from it will be well-positioned for the future of work.