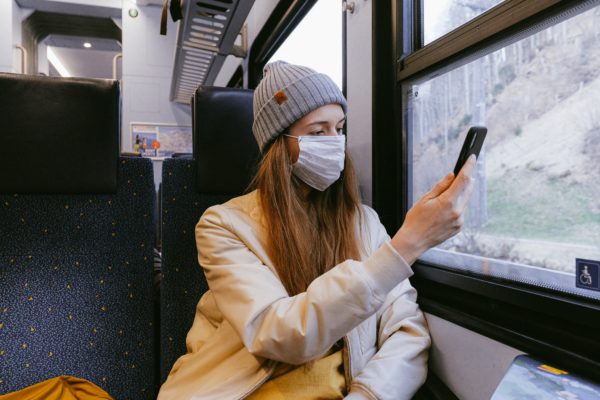 Covid-19 is really a big story, greatly impacting everyone's lives. Individuals are disappearing into their homes; more cities and countries are undergoing lockdown; and schools and universities are shutting down, moving their students online.
Yet life has to continue as normally as possible. Personally, I try to do this but the work pattern and getting on with daily living has to change.
So like millions of people everywhere in the world, I have turned to the Internet to get work done, keep my home running and myself entertained as well as to get updated on the latest Covid-19 developments and government regulations.
In this new environment, businesses and economies are going through an upheaval. Some businesses however may emerge stronger and more profitable as reflected in the data and comments here from market research firms and companies.
Collaborative tools
Working from home is no longer just a flexible work schedule. From business leaders and managers to ground staff and customer service officers, office workers have to climb a steep curve to learn new tools to work virtually, stay connected and keep the business running.
Meetings are a key activity of work. Instead of face-to-face meetings, people now meet virtually via Zoom, Skype and other online collaborative tools.
Zoom has emerged as the front leader with its stock more than doubling this year. Market research firm SimilarWeb which tracks traffic data for websites showed that in Singapore, Zoom saw a dramatic traffic increase of about 315.6 per cent in February. But nothing can beat Zoom traffic in China which soared by 663.9 per cent.
Media sites
Shopping, eating and streaming behaviour has changed with the pandemic. SimilarWeb's study on the impact of the coronavirus globally, showed that home delivery has gone up by 6.72 per cent while media consumption like online TV shows and movie streaming had hiked up 5.58 per cent.
E-commerce however, did not pick up, instead declining by a smidgeon 0.53 per cent, said the same report. It could be that this report covered more US shopping sites which are prioritising transactions and delivery of must-have daily and health necessities over other good-to-have items.
Anecdotally, e-commerce is picking up with people in my network. Many are shopping online and home delivered lunches and dinners as they seek to avoid shopping malls and eateries.
Asean e-commerce retailer Shopee said that traffic and transaction volumes are robust especially demand for health and personal hygiene products and other daily necessities such as non-perishable food products.
Eating habits are changing with people ordering food online and having it delivered. Grab has seen "an uplift in food and parcel delivery volumes in many markets", said a spokesman.
In markets where there is a surge in demand for food delivery, Grab shifted drivers from its ride hailing service to deliver food.
"In Malaysia, where the country is in a lockdown, we have been able to quickly onboard hundreds of merchants onto GrabFood and move a substantial number of Malaysian driver-partners over to deliver food," said the spokesman.
"In fact, we were able to move over 18,000 GrabCar drivers in Malaysia to deliver food in one day. Today, between 20 per cent to 25 percent of food delivery orders in Malaysia are completed by GrabCar drivers."
News consumption online has also increased. In February, as Singapore took its first steps, to curb the spread of the coronavirus, news consumption also rose. SimilarWeb.com's data for February 2020 showed that Channelnewsasia.com saw a 85.4 per cent rise in total visits.
People are also turning to the Web to get through daily life and to keep themselves entertained. About 95 per cent of consumers are now spending more time on online content, said a study by market research firm GlobalWebIndex, which published a report on consumer behaviour in 13 countries including Singapore, China, France, Italy, England and the United States.
Unsurprisingly, the biggest spike is in watching more news coverage, said the report. Two out of three are spending more time doing this.
More people are watching TV and listening to streaming services like Spotify and Apple Music. On top of that, people are also creating and uploading more videos on YouTube and Tik Tok.
I am not creating any videos but I am surely watching more online content on Apple TV+, Amazon Prime and Netflix and reading e-books, e-magazines and online newspapers.
The video streaming providers are trying to add new content quickly too. Apple TV+ has added the latest Hollywood releases like Star Wars: The Rise of Skywalker and two superhero movies called Birds of Prey and Bloodshot, to its inventory months earlier than scheduled for digital release.
This is in in response to higher demand for new content. Disney+ too is putting some of its content Frozen 2 to its online inventory earlier than expected.
Meanwhile, smartphone usage has also gone up, said GlobalWebIndex. With increasingly more people using the smartphone as their Internet device, this statistic can only go in one direction.
Since the start of the outbreak, there has been about a 64 per cent increase in smartphone usage in Singapore. The biggest hike, however, came from the Philippines and China each of which saw a 86 per cent increase.
While the report is silent on what the smartphone was used for, I would hazard a guess that people are using it to get news updates, watch movies and YouTube and Tik Tok videos.
The silver lining in the pandemic is that some types of businesses will survive. The content industry is highly competitive. What do Hollywood and content creators and platforms have to do to hang on to growing online subscriber base?
How can Zoom continue its growth when some level of normalcy returns? At least these are good problems to have during this period when they are in a growth spurt.