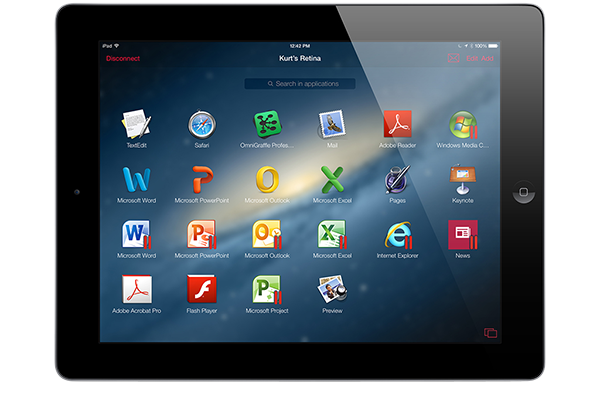 Parallels Access, the app that lets you remotely run your Mac software on your Apple iPad, now lets you run Windows software as well when you are on the go.
The software is officially out of beta testing for Windows PCs, thanks to an update released a few weeks ago. With Parallels Access 1.1, you can fire up your Windows 7 or 8.1 software on your desktop, such as Word or Powerpoint, and have your iPad remotely run them in a touch-friendly manner.
Since its unveiling last year, Access has won plaudits for the way it enabled desktop software to run smoothly and easily on smaller screens and gesture-based interfaces.
For example, users get to use the iPad's native keyboard rather than a desktop version that is too small to control on a tablet screen. You can also easily switch between applications with gestures on the iPad.
Parallels, the virtualisation software company, also offered new prices for Singapore with its update. You can now pay S$5.98 a month to use Access or sign up for a S$64.98 subscription for a year. This lets you connect up to 10 PCs or Macs.
Other new features in Parallels Access 1.1 include localisation in 11 languages, as well as a single-port connection, which is said to make it easier for users to connect to corporate networks.
What many tablet users will be asking next is whether Parallels will come up with an Android version in future. That will go a long way to address a bigger market that desires an easy way to access files remotely on their tablets.