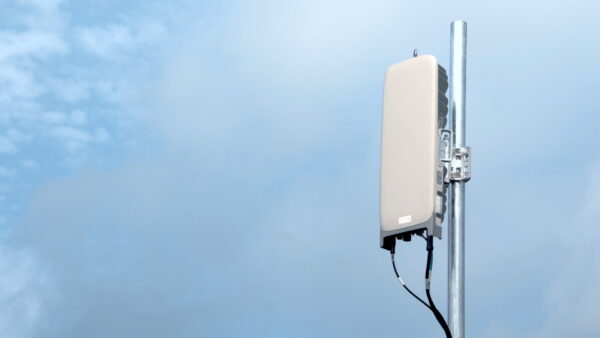 A trial will kick off in Singapore this quarter to design and test new uses of 5G networks in manufacturers, so that the technology can be expanded to other sectors in future.
It will showcase how manufacturers can use artificial intelligence (AI) to visually inspect and monitor machinery, while taking advantage of augmented reality to assemble or debug the machinery.
The trial, unveiled today, will be carried out by IBM, M1, Samsung and the Infocomm Media Development Authority (IMDA), as part of Singapore's efforts to build a 5G ecosystem ahead of the rollout of the country's new 5G networks.
Singapore awarded two nationwide 5G alliances last week to Singtel and a StarHub-M1 joint venture. Half the country is expected to be covered by 5G by end-2022 while nationwide coverage is predicted by end-2025.
Singapore is banking on a "standalone" version of 5G that does not rely on older 4G networks but promises low latency. This enables new uses such as remote control of devices like autonomous cars or production machinery in so-called "Industry 4.0" settings.
Last year, the government started a S$40 million 5G fund aimed at testing out new uses of 5G, which is expected to impact industries more than than consumers.
The new network technology can connect up millions of new devices, from sensors in a factory that inform on production status to chips used to drive autonomous vehicles to deliver goods.
In the latest effort, IBM will set up the trial at its competency centre in Singapore. It will demonstrate its industry solutions that make use of related technologies such as the Internet of Things (IoT) and edge computing.
M1 will provide the network service while Samsung will bring the network equipment as well as devices to the trial. IMDA says it will share lessons learnt with manufacturers, especially small and medium-sized ones.
Many such 5G trials are occurring in Singapore, as the technology becomes mature and vendors and telecom operators start selling it as a transformative solution to business customers.
In March, Singtel said it was working with Nokia to test network splicing, which enables multiple virtual networks to be set up for anything from cloud gaming to maritime operations.
The promise is a connection being set up in a matter of minutes, with assured security and network performance in latency, bandwidth and availability. Currently, such a network service would take weeks or months to implement, according to Singtel.