If you're stuck at home thinking if you should upgrade your audio system, the new Sonos Arc sound bar could offer an option with all its bells and whistles thrown in.
Launched today, the premium sound bar promises clear dialogue and impressive bass in movies, while playing back music with more detail, something that many sound bars fail to do.
Out in Singapore on June 10, it will cost a cool S$1,499. For those who liked the popular S$699 Sonos Beam sound bar, the Arc is set to be an upgrade in terms of audio quality, at least that's what Sonos hopes.
So, what makes the new sound bar so good that it costs more than twice the price of the last model?
For starters, Sonos says that the Arc has packed in 11 drivers driven by efficient but powerful Class-D amplifiers in the still-compact speaker chassis.
Eight of the drivers are elliptical woofers to produce the mid-range and vocals in your sound sources, while providing rich bass.
Complementing these drivers are three silk-dome tweeters that deliver the high-end frequencies as well as the dialog in movies.
Interestingly, the speaker array inside the Arc include two upward firing drivers for 3D audio. This aims to make things more immersive.
What's also attractive to folks who want the latest technology is the new sound bar's support for eARC (Enhanced Audio Return Channel).
This means you get all the full resolution of the audio from your TV, whether you're watching a Netflix show or Hollywood movie that supports formats like Dolby Atmos.
Now, this is assuming that you have one of the latest TVs that support eARC. Earlier versions using ARC may not deliver all the details, while an optical connection is usually the last resort if you don't have access to an HDMI port.
Not everyone is such a geek or can hear the difference that they want eARC built in. So, it's a feature that is nice to have especially if you intend to keep the new Sonos sound bar around for a while.
According to the company, the sound bar also adjusts its sound profile through software, based on the home theatre setup and what's playing. This could be a stereo source (like music) or Dolby Audio 5.1 or Atmos sources (usually movies).
So, for music, the Arc would use its speakers at the end of the chassis to complement those in the centre to widen a soundstage, making a live performance sound more convincing.
It's an interesting twist to how stereo is delivered over the years, which is typically by a pair of speakers on each side of a listener. This is also a testament to how much speaker arrays and software have improved to enhance audio quality of late.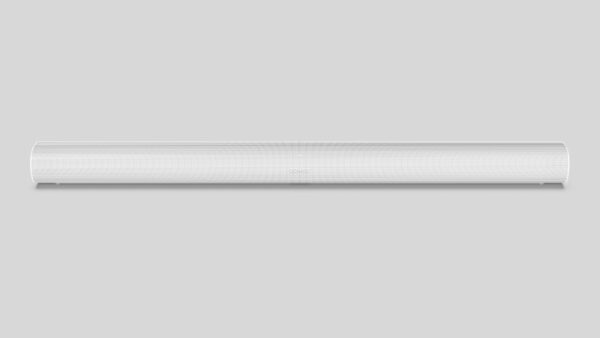 If that's not good enough, you can also add more speakers, which Sonos will be happy to sell you. It has released a new subwoofer – the Sub (Gen 3), at S$1,149, if you want even better low-end performance, especially for movies.
And if you got even more money, you can hook up two surround sound speakers with a pair of Sonos One SLs (S$279 each) as well. Yes, like a traditional 5.1 unit, of sorts.
What would make the Sonos Arc more attractive is a lower price. In the United States, where it is also launched, the sound bar is going for US$799 or S$1,129. That's quite a fair bit less than the S$1,499 list price here.