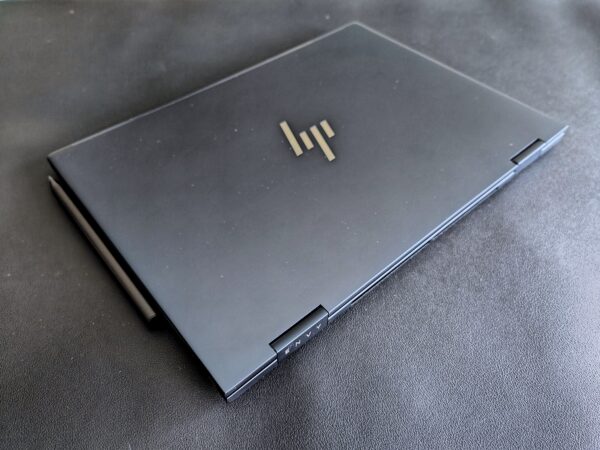 The HP Envy x360 13 is a new 2-in-1 laptop from the American PC maker that transforms from a regular clamshell-shaped machine into a tablet with a stylus, making it easy to scribble or sketch notes during a meeting.
Solidly built with good-quality plastic, it doesn't flex much even if you apply slight pressure to the surfaces. The new HP Logo on the cover gives the laptop a modern look.
The keyboard has keys that are well spaced out and offer good tactile feedback. An outstanding touch-typing experience is what you can expect.
True to the Envy premium branding, there are two USB-C ports and 2 USB-A ports with spring-loaded flaps that smartly hide the ports to give the laptop a sleek look.
I also welcome the inclusion of a MicroSD card slot that makes it easier to transfer photos and videos from my drones or my action cameras to the laptop for post-processing.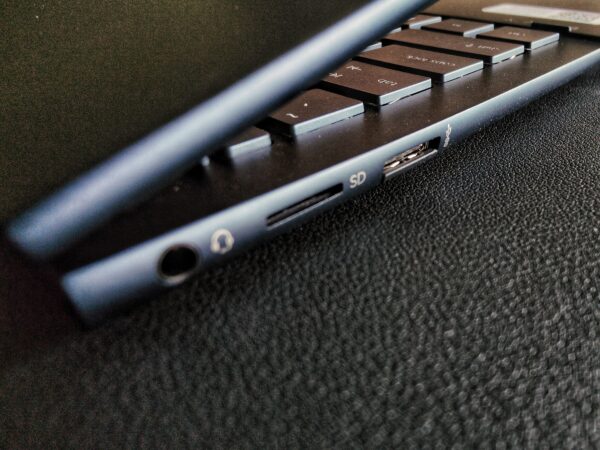 Like many portable laptops, the lack of other connection ports on the HP machine means you have to buy a USB-C adapter to link other devices.
This add-on will help you hook up a projector via HDMI, transfer files from an SD card or connect to an Ethernet network via a network cable. That's the trade-off of having a portable and slim laptop.
Speaking of that, the HP laptop has a double hinge system that enables the screen to go over backwards so it can be used like a regular tablet.
The 13.3-inch screen has a 16:10 aspect ratio, making it easier to hold than the typical 16:9 screen as it is less top-heavy. I can prop it up like a tent, which is perfect for a presentation in front of a small audience.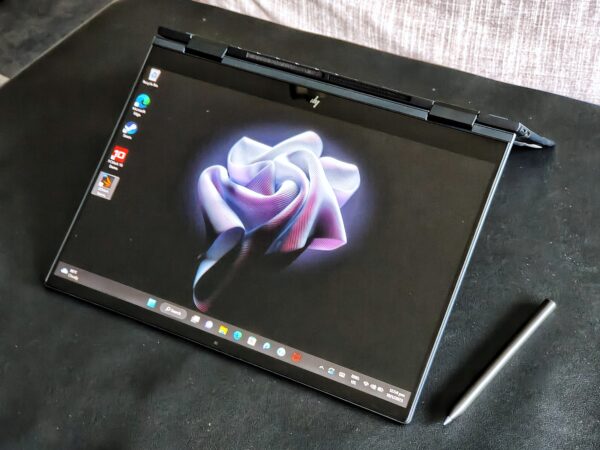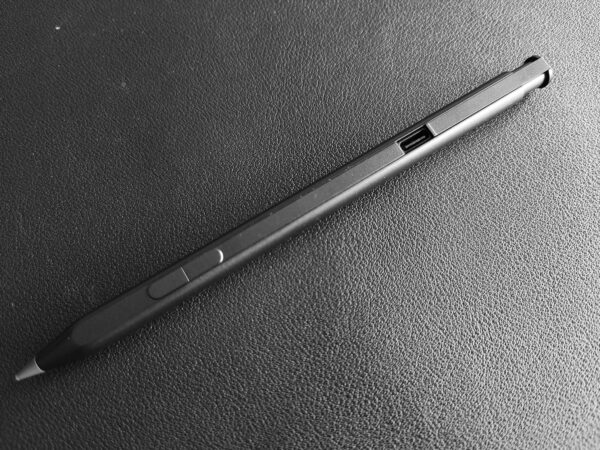 Under the hood, the review laptop comes with an Intel Core i7-1250U processor, 16GB of RAM and 1TB of storage space. The touch-enabled 13.3 WQXGA (2,560 x 1,600) IPS screen is driven by Intel's Iris Xe graphics card.
The Envy x360 13 packs enough performance to manage everyday business applications. On the PCMark test that measures this, it scored 5,051. This is close to the 5,003 scored by the Asus Zenbook 17 Fold, which uses the same processor.
The Iris Xe graphics chip, while being standard issue on many ultraportables, should be sufficient for some casual games. However, don't expect eye candy, as shown by the laptop's scores in 3DMark, which simulates games.
In the 3DMark Time Spy subtest, the HP laptop scored 1,475, which is lower than creator-centric Asus Zephyrus Duo 16's 4,303. The Envy laptop might struggle with more demanding games or encoding 4K videos at higher frame rates.
The Envy x360 13's the sound quality, tweaked by Bang & Olufsen, is treble-heavy with little bass to support music but it should be good enough for Zoom meetings or casual music listening.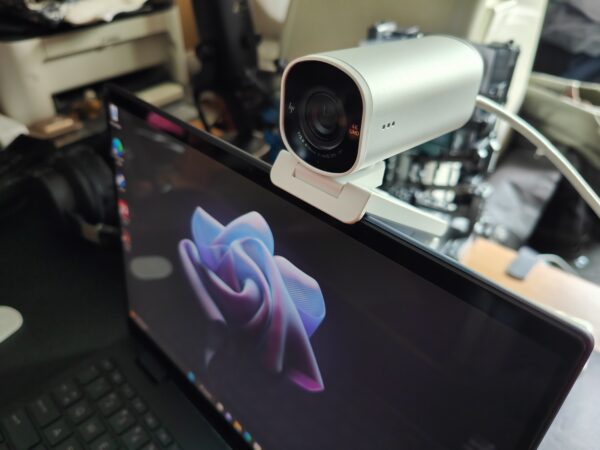 The 5MP front-facing camera is sharp enough but lacks a bit of dynamic range. If online presentations with better video quality is essential, consider buying an add-on webcam such as the HP 960 4K Streaming Web Camera.
Is the HP laptop worth buying? If you are looking for a flexible one with a stylus, the Envy X360 13 is priced competitively at S$2,299.
A cheaper S$1,899 option is also available with an Intel Core i5-1230U processor and a lower-resolution (1,600 x 1,200) screen.