Putting together a "dream PC" these days is something you can get someone else to do for you. Be it a reputable vendor that has experience with fancy builds or your favourite DIY shop, there are experts who can do the work for you.
But there's nothing to replace the joy of putting together your own dream machine yourself – the hours researching the best components and the euphoria of getting your hands onto that hefty graphics card that will power your games' eye candy are valuable experiences.
Good news is, setting up a PC is a lot easier today. Cases, like the Lian Li O11 Dynamic Evo we chose for our inaugural TG PC, offer so many options for mounting your components and routing cables that you can get a neat build without pulling out your Dremel cutting tool.
Older PC builders and modders will also be happy that the days of manually drilling one's chassis to mount and fit radiators for watercooling are over. Today's cases and all-in-one watercooling kits are much easier to set up. And there aren't that many sharp corners to cut and poke your poor fingers.
So, what's in our TG PC 2023? It's packed with we think will make for a great gaming PC in the coming year or two, at least:
1. Intel Core i9-13900K
Okay, you may not need the latest and greatest CPU out there, but if you are ready to splurge, there's nothing like Intel's latest behemoth of a processor.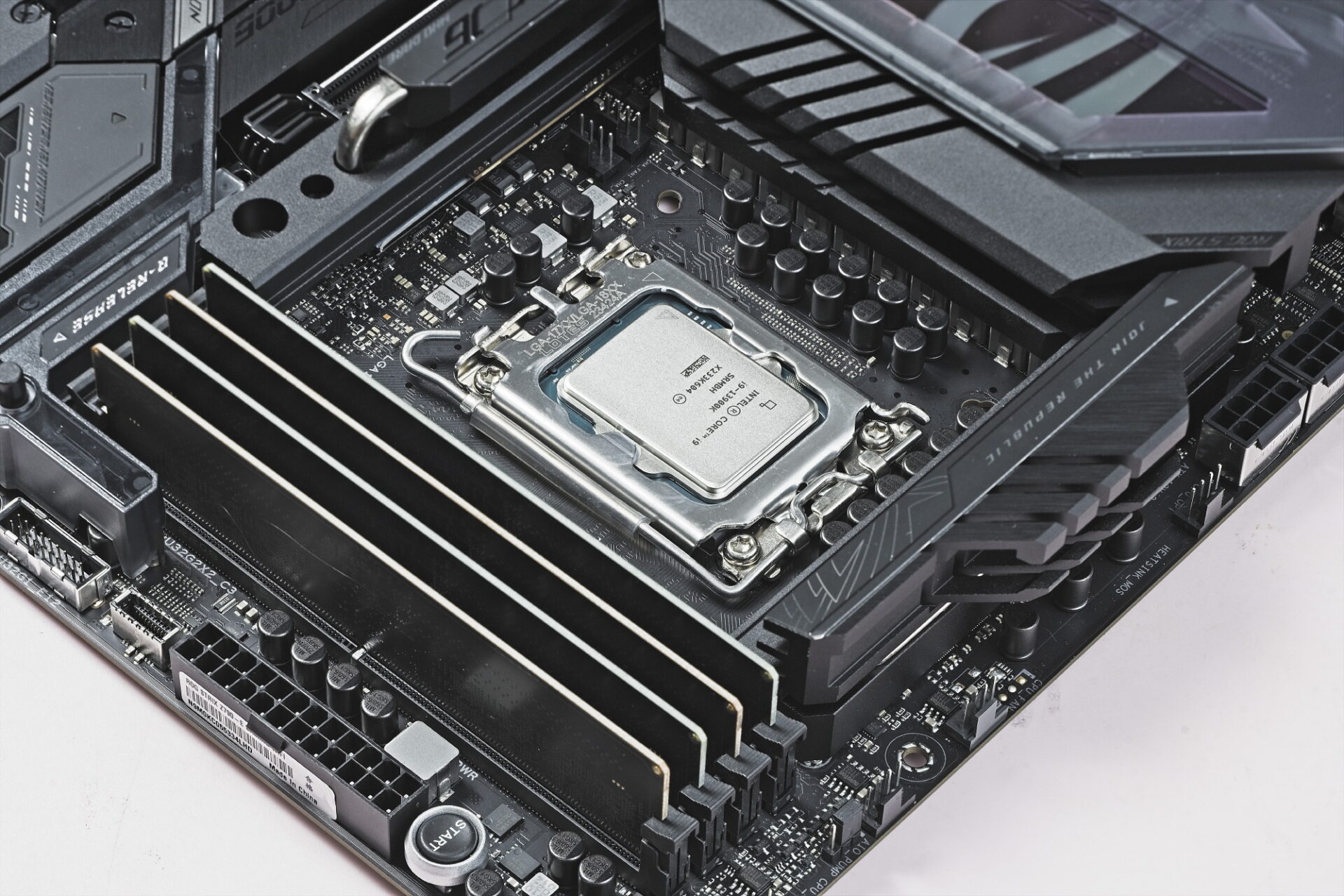 The Core i9-13900K has a total of 24 cores – 8 for performance and 16 for efficiency – so you can easily multitask with different workloads and still get smooth response.
Gaming performance is also top notch. Plus, the new chip runs at a high 5.8GHz turbo frequency – and that's before you unlock this little rocket with some overclocking.
2. Asus ROG Strix Z790-E Gaming Wifi
When it comes to a compatible motherboard, the high-end option is one using Intel's Z790 chipset. This supports the zippier (though costlier) DDR5 RAM, which makes the PC ready for the future.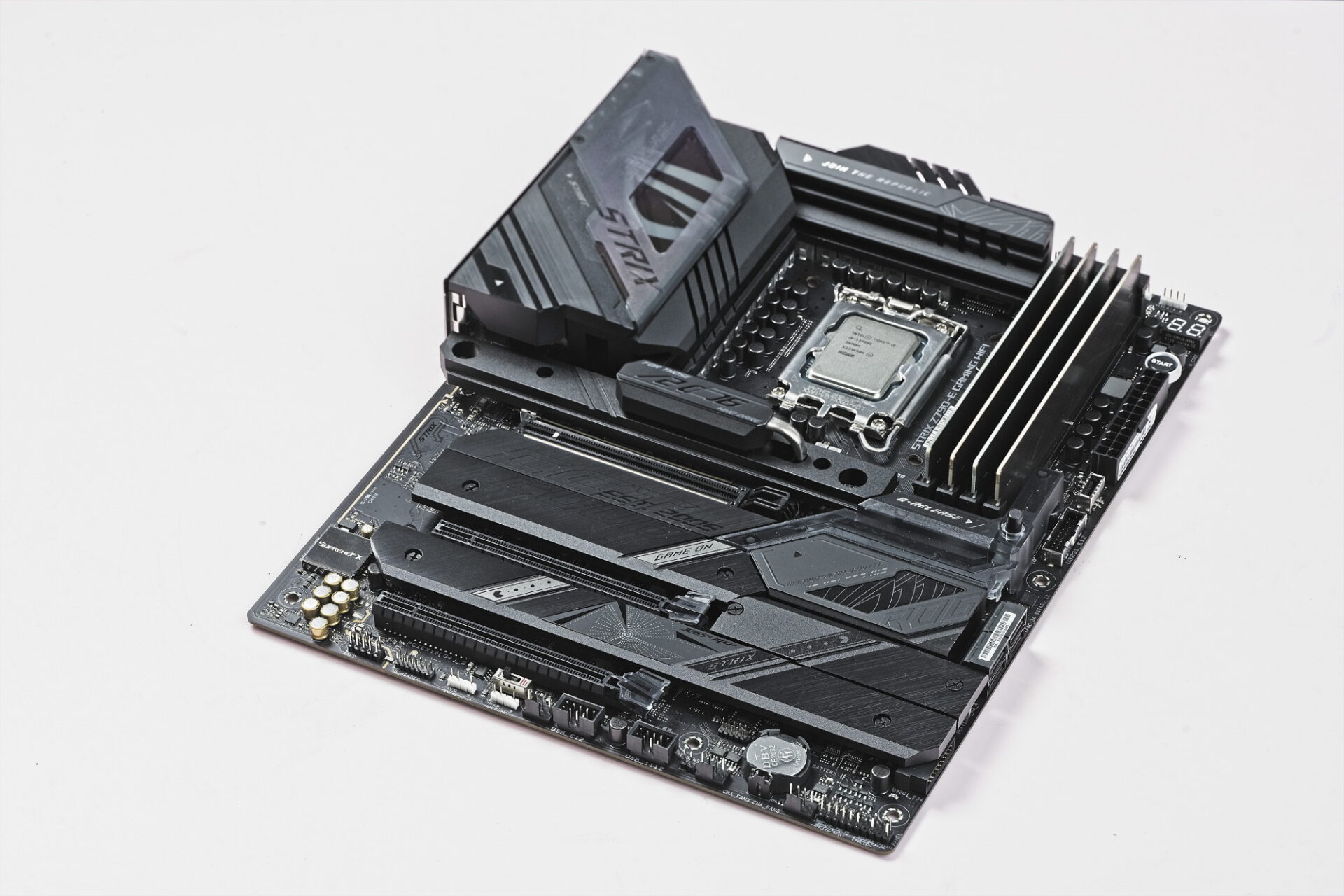 The Asus ROG Strix motherboards have shown remarkable performance and reliability in previous iterations and here it is easy to pick a premium Z790 model that offers handy overclocking options (like a Start button on the board), without going overboard.
Yes, there are no-holds-barred versions from the Asus ROG stable, but this ROG Strix offers a good balance of features without bursting the bank.
3. Crucial DDR5-4800 64GB, Crucial P5 Plus 2TB
Again, there are a number of vendors offering the rather new DDR5 memory modules but we chose Crucial because it is from Micron, the company actually making these memory chips (many other companies use these chips for their modules). Plus, stacking four of these 16GB modules to make 64GB is something for completists who don't like empty RAM slots.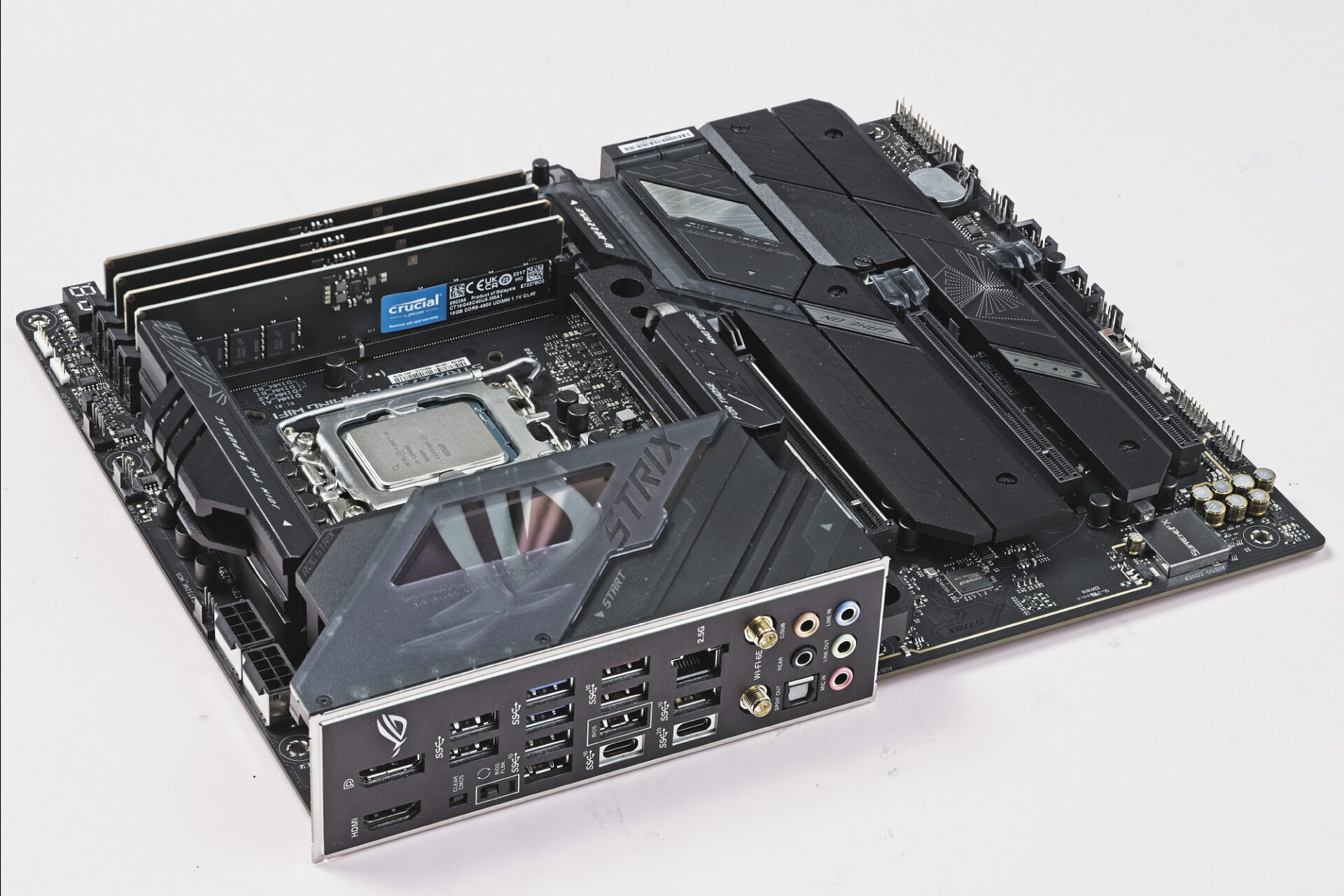 For the solid state drive, we picked a Crucial P5 Plus 2TB, which gives us the capacity for games and other stuff. This is a speedy drive supporting PCIe Gen 4 connections. It's possible to run a RAID 0 setup with another drive for even more speed, but the marginal performance also comes with the increased risk of data loss if one drive breaks down.
4. Asus TUF Gaming GeForce RTX 4080
Frankly, if you can get hold of any Nvidia GeForce RTX 4080 or the even faster RTX 4090 graphics card at a good price, you're in luck. For us, the RTX 4080 should have enough muscle to run 4K games on a 4K TV or monitor with the bells and whistles turned on (think of Cyberpunk 2077 or Metro Exodus).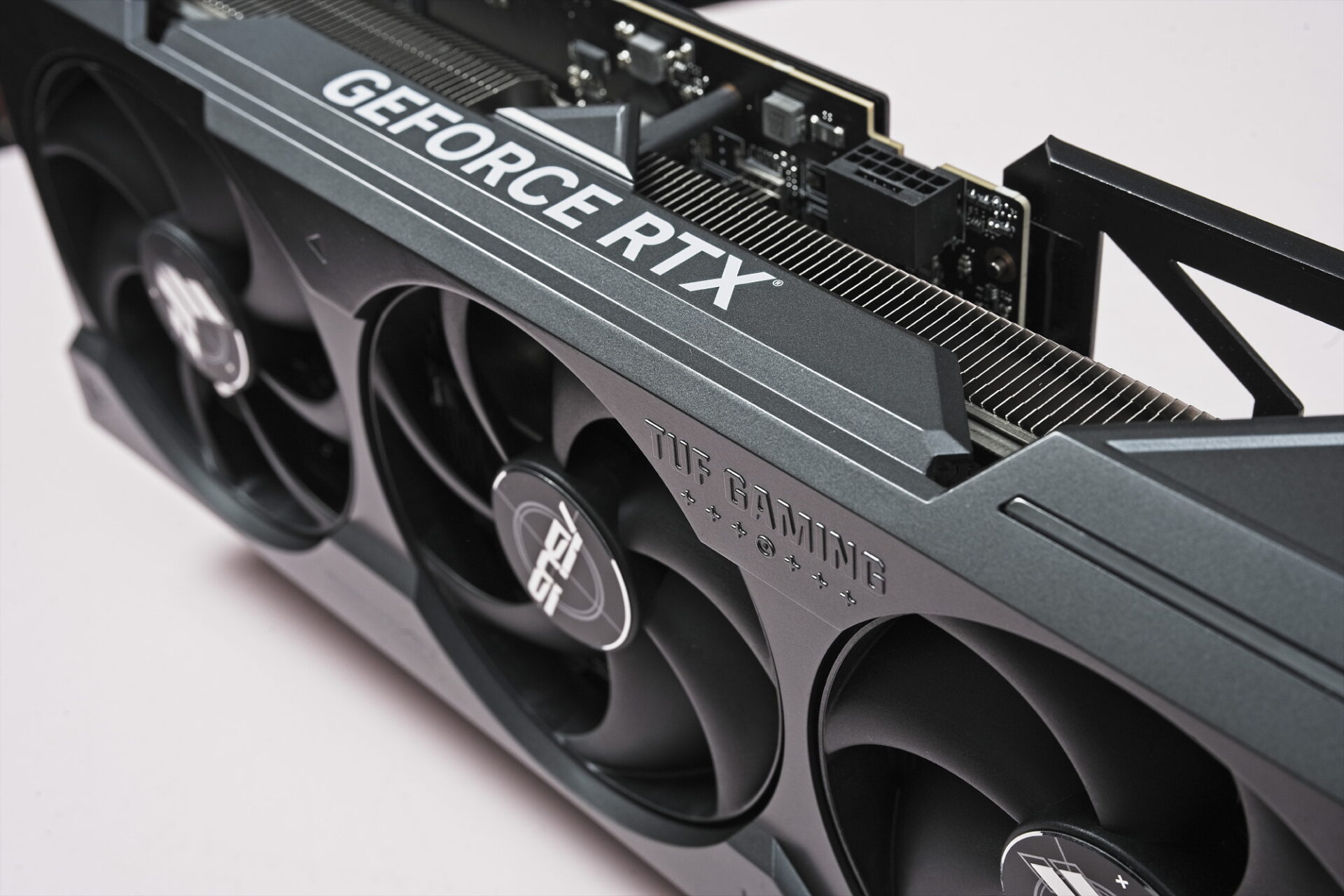 The Asus TUF Gaming card comes with a huge heatsink and even a solid "stand" that helps to balance the card and avoid stressing out the motherboard slot with its weight. Make sure you have a solid power supply unit (PSU) because this monster draws from three regular PCI-e power connections.
5. Seasonic Prime GX1300
Seasonic is one of only a handful of PSU brands in the world that actually design and manufacture their own stuff, so you know you're in good hands when you get a beefy PSU from the Taiwanese company.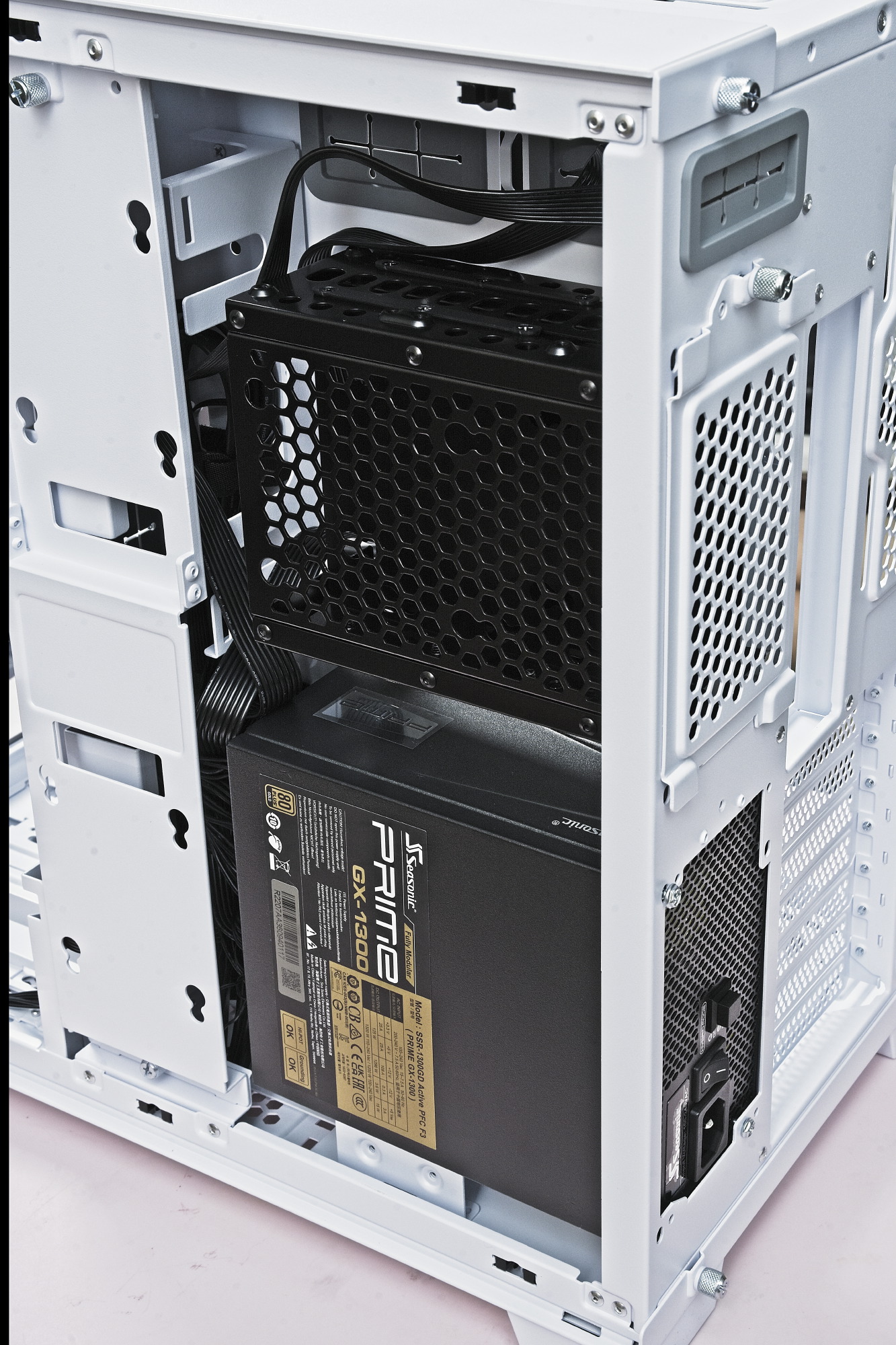 The Prime GX1300 pumps out a generous 1,300 watts of reliable, stable power to juice up all the power-hungry components in the TG PC 2023, including, yes, the RTX 3080 graphics card. It's also modular, of course, so it's much easier to run your power cables inside the chassis.
6. Lian Li O11 Dynamic Evo White
For that, we have the ever-popular Lian Li O11 Dynamic Evo. The white version lets us have a nice contrast to the black and dark-hued components, which gives off a monochrome look that's trendy now. It also comes with LED lights built in the front, as well as glass windows to showcase the components we're so proud of.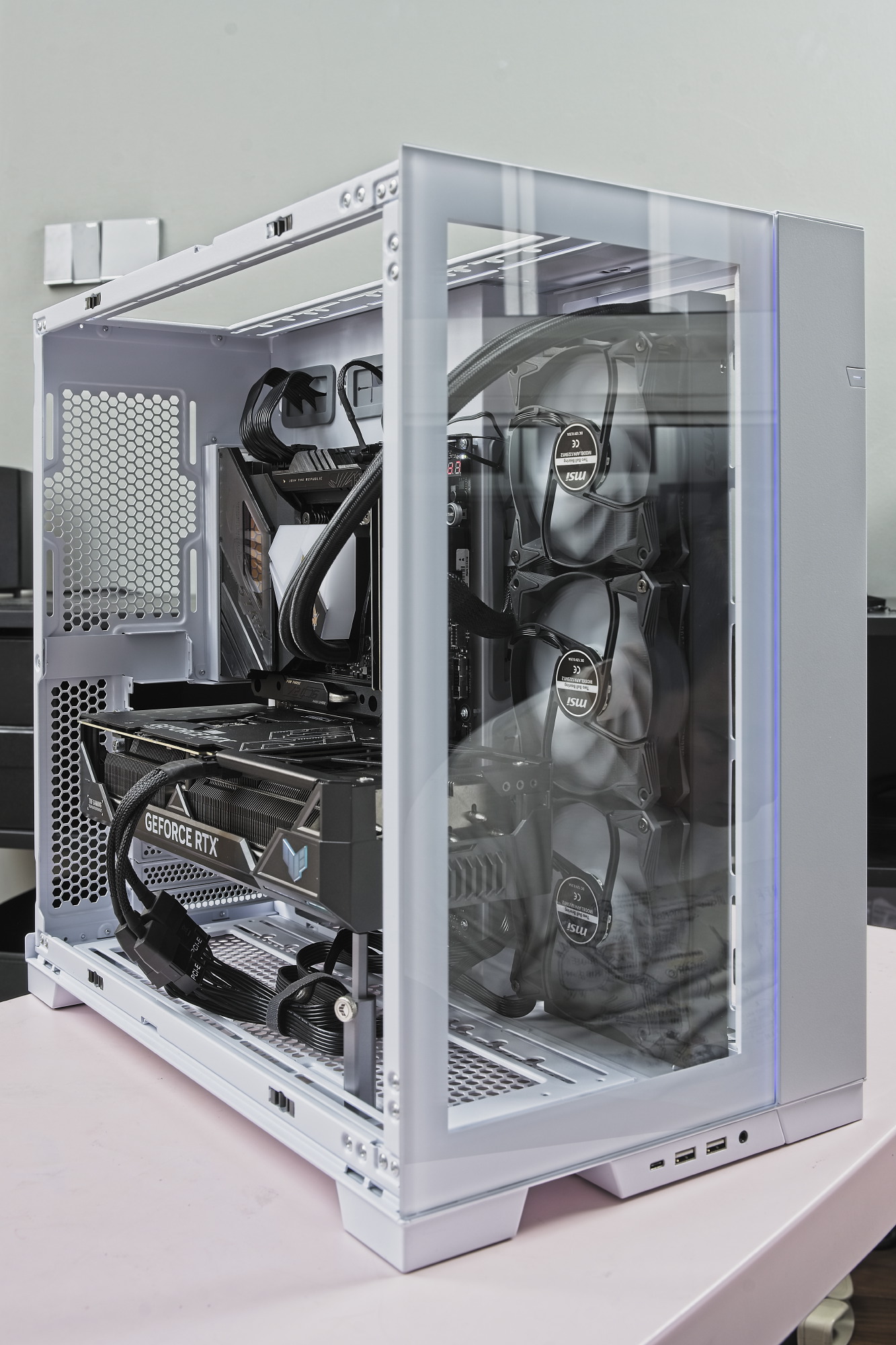 The multiple cut-outs and even options to reverse the motherboard setup make the Lian Li chassis a great base to build your dream PC. You can pop in multiple components, including even bulky old hard disks – if you still use them. Many options too if you wish to mount a radiator (or two).
7. MSI MAG Coreliquid C360 cooler
There are probably better looking AIO CPU coolers out there but the MSI option we used came with ready support for the new Intel LGA 1700 socket so it was an easy fit for the CPU. We replaced the fans, though, with Lian Li's Uni Fans.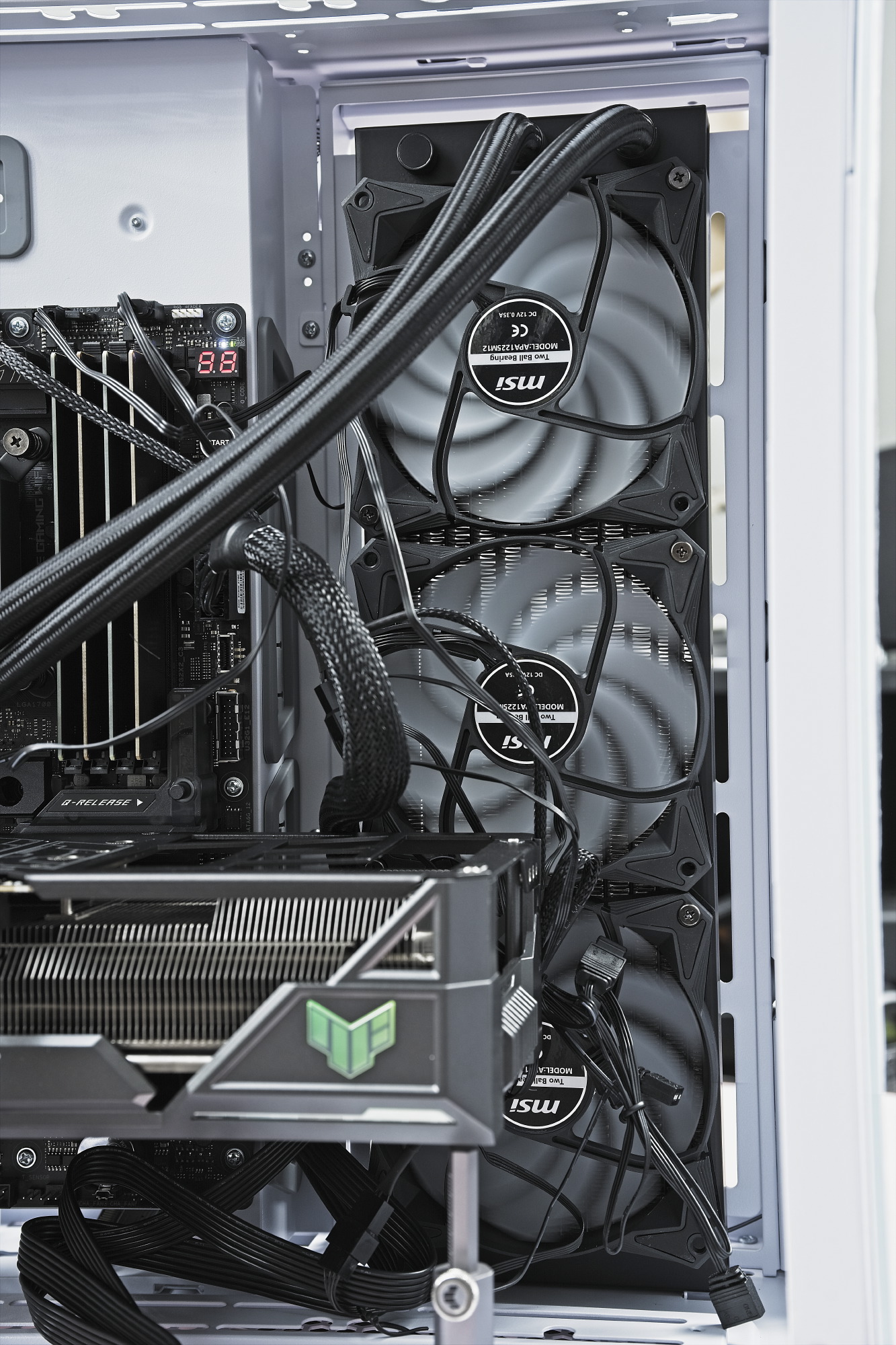 After decades of building PCs, I'm glad someone has come up with these fans because you can daisy-chain several of them together with a connector at the bottom (and top) of each fan and power them from one fan power header. In other words, faster build and fewer cables to contend with. As you'd expect, you can turn on and control your RGB lights too.
Putting it through its paces
How did the TG PC 2023 perform? We threw a few benchmarks at it and were happy with what we saw, with all the graphics settings set to max, whether with Nvidia's AI-driven graphics performance enhancement, called DLSS or deep learning super sampling, on or off.
Running Call of Duty Modern Warfare II's built-in benchmark, we got 143 fps on average (low 1st was a good 84 fps) with DLSS off, and 206 fps with DLSS on (low 1st = 146 fps). This was on a moderate Quad HD (2,560 x 1,600) resolution because that's the monitor we had on hand.
We also played through the game and it didn't trouble the RTX 4080 a bit. This game, incidentally, is the latest first-person shooter using the IW game engine.
What about last year's favourite PC breaking title, Cyberpunk 2077? Here, again, the TG PC 2023 did well. I played through a busy level in the city with Ray Tracing Ultra settings and DLSS on, and it's a beautiful dystopian future world.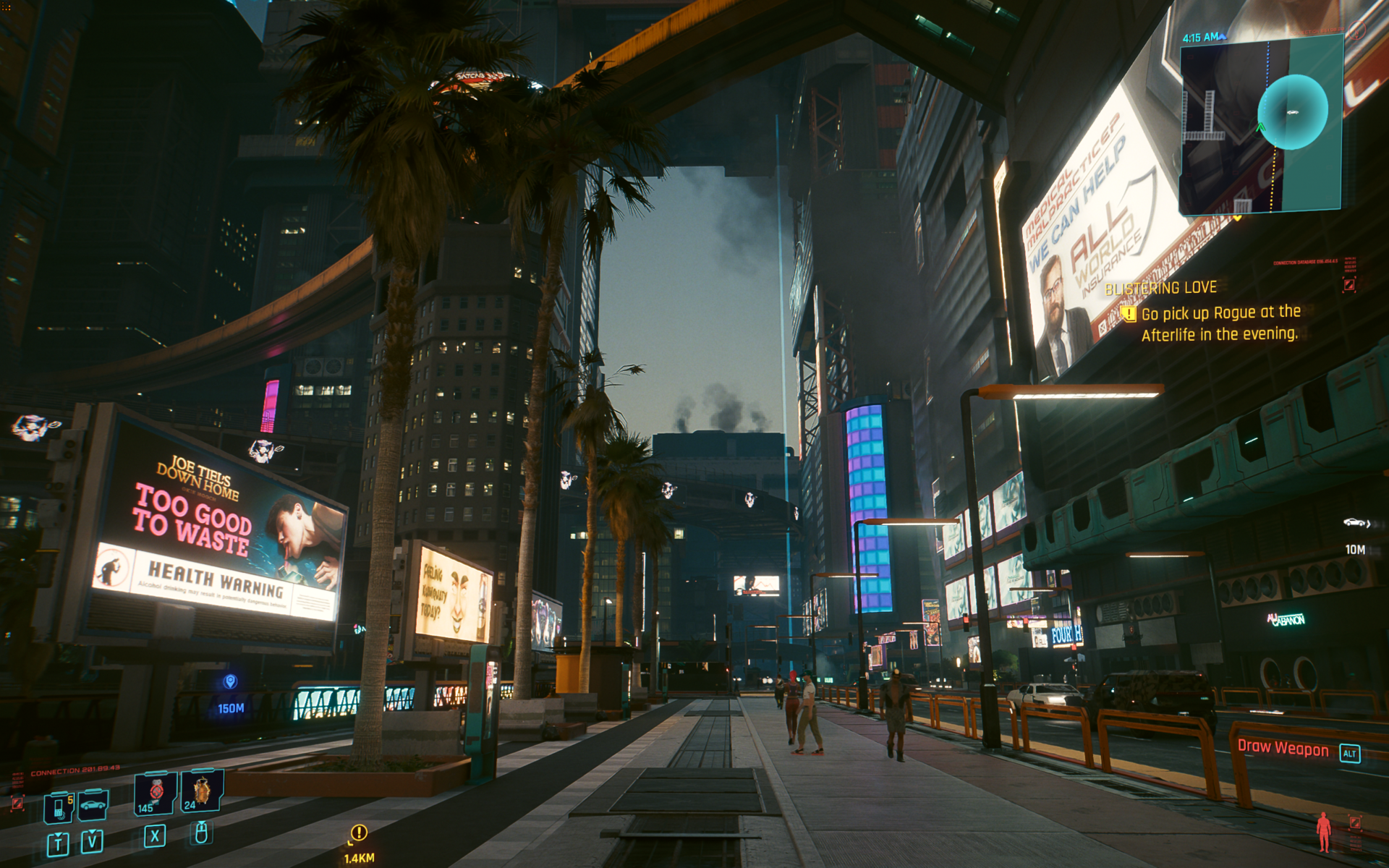 Frame rates I measured with MSI's Afterburning app were 102.3 fps on average, 116.8 fps max and 84.5 fps minimum. The low 1 per cent low framerate was 60 fps. This was with settings maxed out at QHD resolution, but I'm confident 4K would run fine too.
What's really eye-catching was the amount of detail that DLSS can enable. Walk up to a billboard, for example, and the image is sharp instead of a pixelated blur with the Nvidia feature turned on. Now, imagine how many such billboards and other details there are in the game world, which make for ultra-realism.
Another demanding game title from last year – Far Cry 6 – also fared well. I ran the game's build-in benchmark test and got average framerate of 124 fps (max of 158 fps and minimum of 104 fps) on Ultra settings, with the extended DXR (dynamic ray tracing) textures turned on.
Yet another game I tested out was Shadow of the Tomb Raiser demo. Here, with every setting maxed out at QHD resolution, I got 204 for average fps.
Synthetic benchmarks I ran included 3DMark's Fire Strike Ultra and Time Spy Extreme, which simulate real game scenarios. The TG PC scored 17,896 for Fire Strike Ultra and 14,092 for Time Spy Extreme, which are faster than most PCs out there.
Of course, you don't just play games with the PC. Just to test things out, I ran the PCMark 10 test, which measures how well a PC performs with everyday tasks like spreadsheets and video calls.
Here, the TG PC scored a high 9,599, no doubt helped by the ample amount of RAM and the zippy CPU. In comparison, a gaming laptop with a 12th-gen Core i7 scored 6,483 earlier this year in a separate test.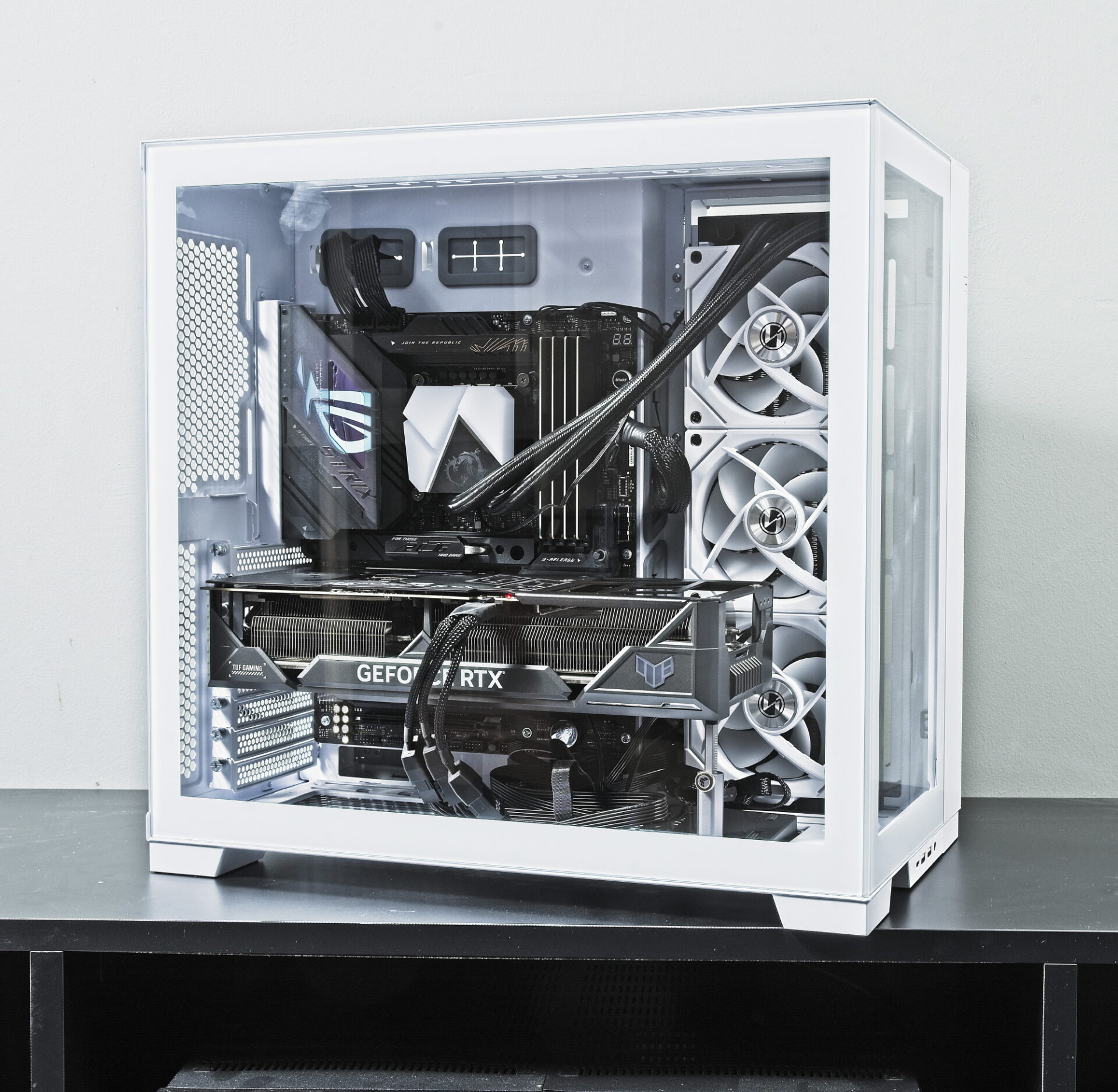 Obviously, the TG PC 2023 isn't complete. It should have a better monitor like a Samsung 4K gaming monitor or an LG OLED TV to show off the awesome graphics it is capable of running. Plus, a good keyboard and mouse, say, from Razer or Logitech, will be our pick for controllers.
Another thing we could have done more is to tidy up the cables. Yes, the three PCI-e power cables used to drive the RTX 4080 are hard to conceal but we could try mounting the card vertically with an adapter.
Speaking of that, there are also suggestions to mount AIO radiators on the roof of chassis, in the belief that it prevents the pump and closed loop from malfunctioning over time. I've built a few custom watercooled PCs in the past but to be honest, I'm pretty new to the AIO game.
So, let us know what you think of the first TG PC. In the comments or e-mail, tell us what other components we should have included and how you would build your own dream PC!