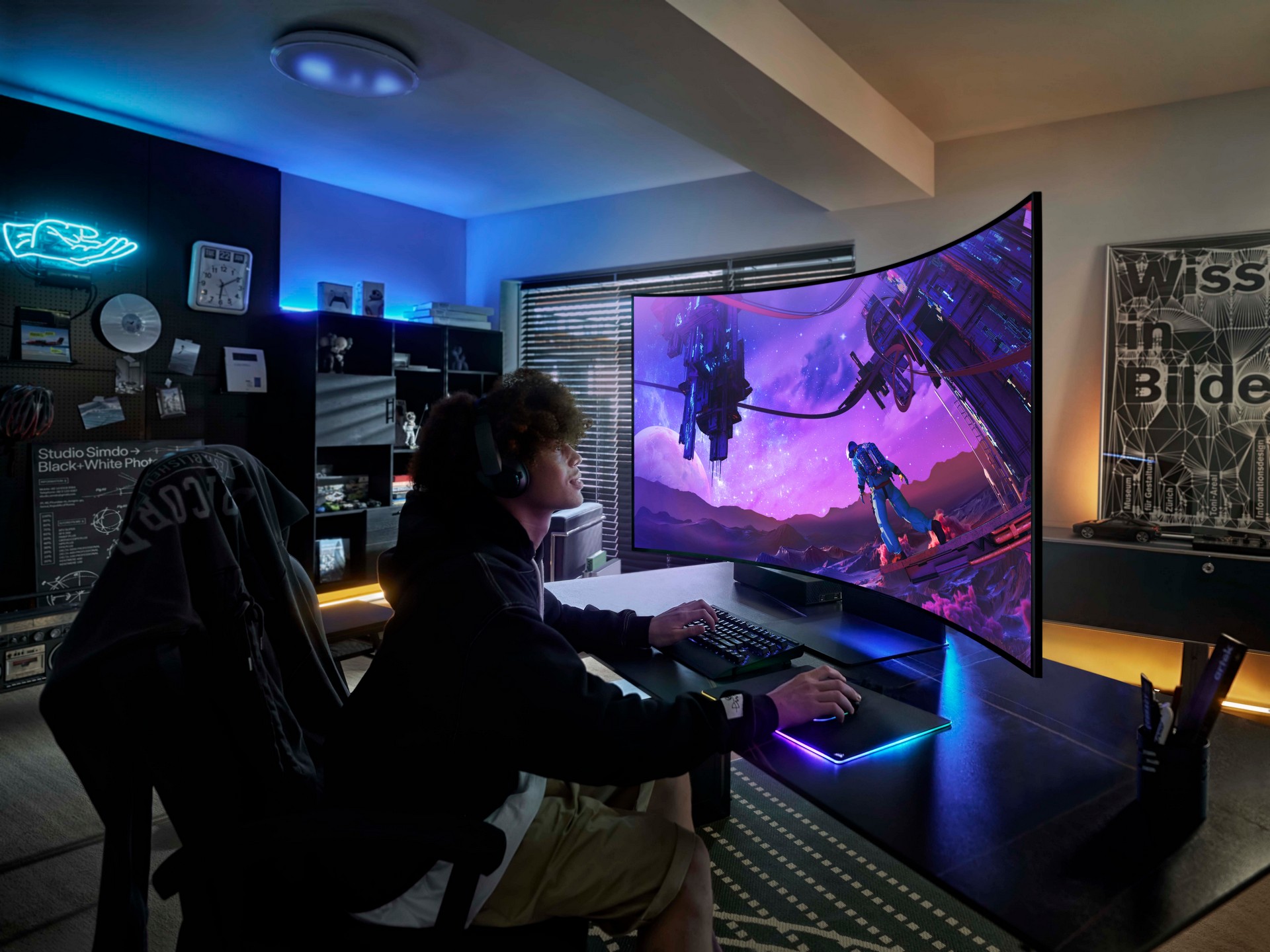 Just when you thought that curved TVs have gone out of style, Samsung has come up with a much more curved gaming screen, the Odyssey Ark, that promises to attract gamers who sit much closer to the screen.
The new 55-inch 4K screen has a curvature rated at 1000R, which means the action on the screen is within your peripheral vision when you sit close to it. In other words, you get a more enveloping, immersive experience, without having to put on dorky virtual reality glasses.
The monitor can also be pivoted sidewards – in portrait or "cockpit" mode, it can be used to run multiple screens to give you all the information needed in say, in a flight simulator or real-time strategy game.
As you'd expect, Samsung has thrown the kitchen sink into a monitor called the Ark. It sports some of the Korean company's TV technologies as well as the best gaming monitor features.
For starters, you get a zippy 165Hz refresh rate with 1ms response time with AMD Freesync Premium Pro, so there isn't any lag in fast-paced games like shooters.
The screen is also powered by Samsung's Quantum Mini LEDs, which promise ultra-fine and precise control of the densely packed LEDs, which are locally dimmed.
With newly added 14-bit processing, a sophisticated lighting control technology, gamers see both dark and bright scenes, including 16,384 black levels for ultra-realistic graphics, according to Samsung.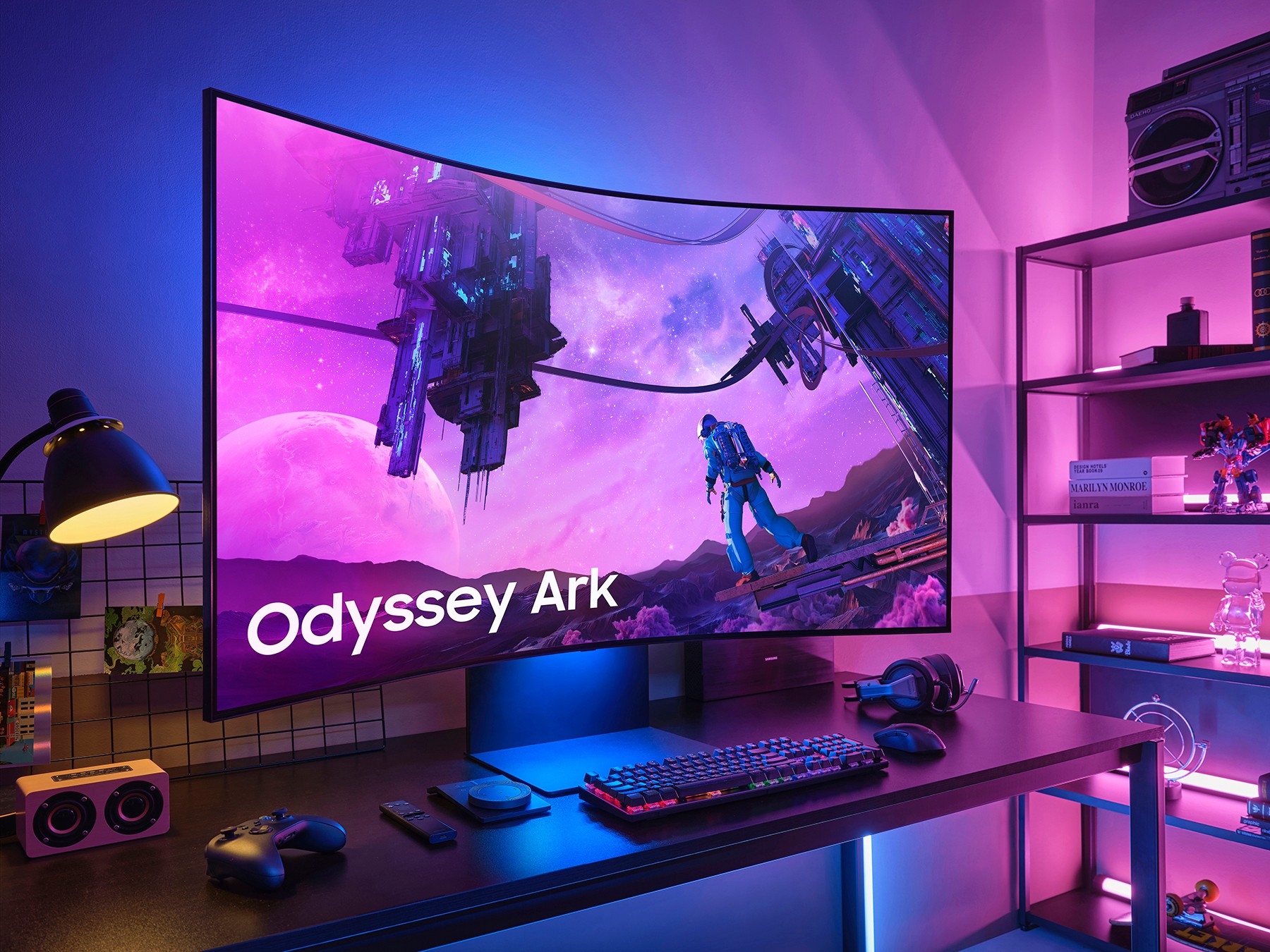 Of course, one big advantage of the Odyssey Ark is its size. The 55-inch display can be easily adjusted to show up to four screens, which means you can be playing a game in one of them while running other programs, like a streaming or chat program, on the side.
Another Samsung software feature that makes it into the Odyssey Ark is the Game Bar. This lets a gamer check the framerate, high dynamic range (HDR) and variable refresh rate (VRR), as well as change settings such as picture modes on the fly.
With all these fancy features thrown in, you won't expect to be pressing buttons on the side of the screen, of course. Instead, you get the Ark Dial, a remote controller that can be juiced up via USB or solar power.
First shown off at CES 2022 this year, the Odyssey Ark is now ready to ship globally. As you'd imagine, it's not cheap.
In Singapore, the gaming screen is going for a princely S$4,999, inclusive of a free Galaxy Tab S7 FE 5G tablet. It looks like a cool screen for rich gamers, as well as those with a large-enough table for a TV-sized monitor.