The new HP Dragonfly Folio G3 will never fail to catch the eye. The convertible laptop is easily distinguishable from other plastic grey offerings thanks to its beautiful leather cover emblazoned with the HP logo.
The design is quite apt for the enterprise-centric machine, giving the device luxurious aesthetics. It also has a good-sized keyboard that is comfortable for typing articles and reports.
Measuring just 29.74 x 22.04 x 1.64 cm and weighing just 1.4kg, it can be carried in most bags. The portability reminds you of the calendar notebooks or folios that executives used to lug around in the 90s, before the advent of ultraportable PCs.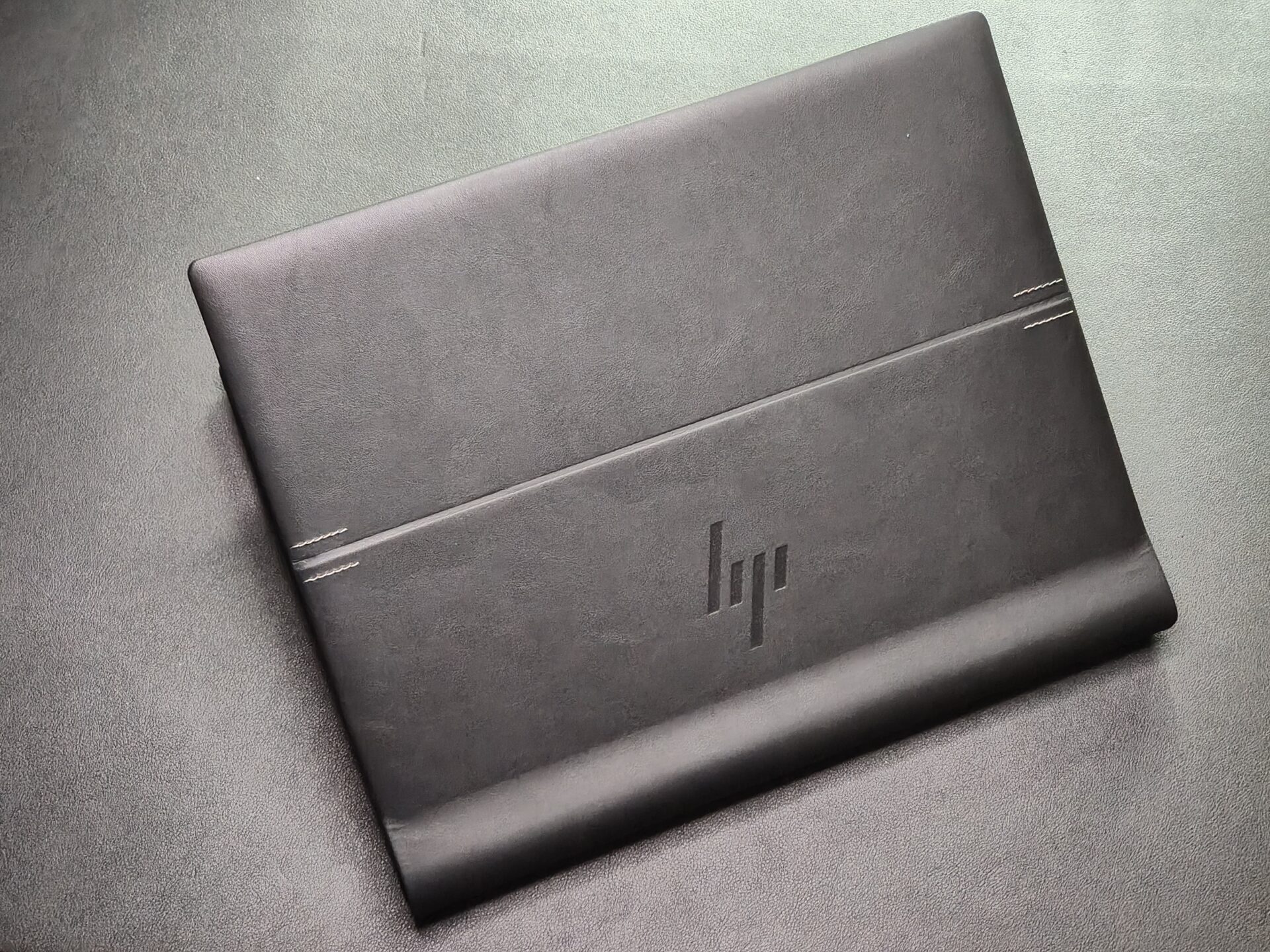 Another standout feature is the ability for the screen to prop itself up like a tent. This is perfect for presentations and video streaming, and folds flat too for scribbling meeting notes and sketches using the stylus.
HP has also designed the stylus to magnetically attach itself to the laptop by using a self-retracting charging pole built into the stylus. It certainly feels futuristic.
Thanks to the taller screen, the 13.5-inch 1,920 x 1,280 screen with a 3:2 aspect ratio makes it easier to read documents and websites off the screen. The screen has a privacy mode to ward off prying eyes. It also comes with an 8-megapixel front-facing camera for video conferencing.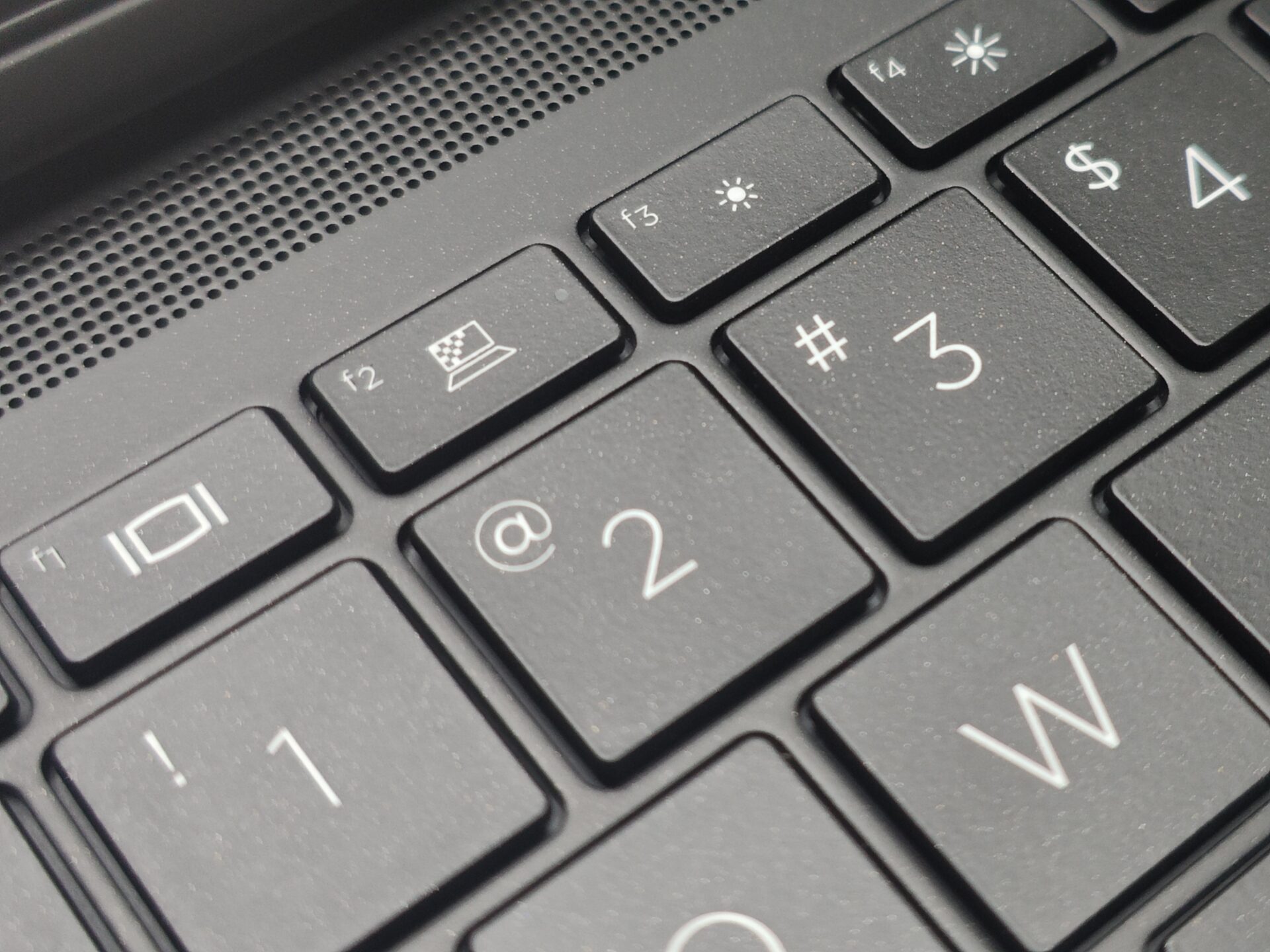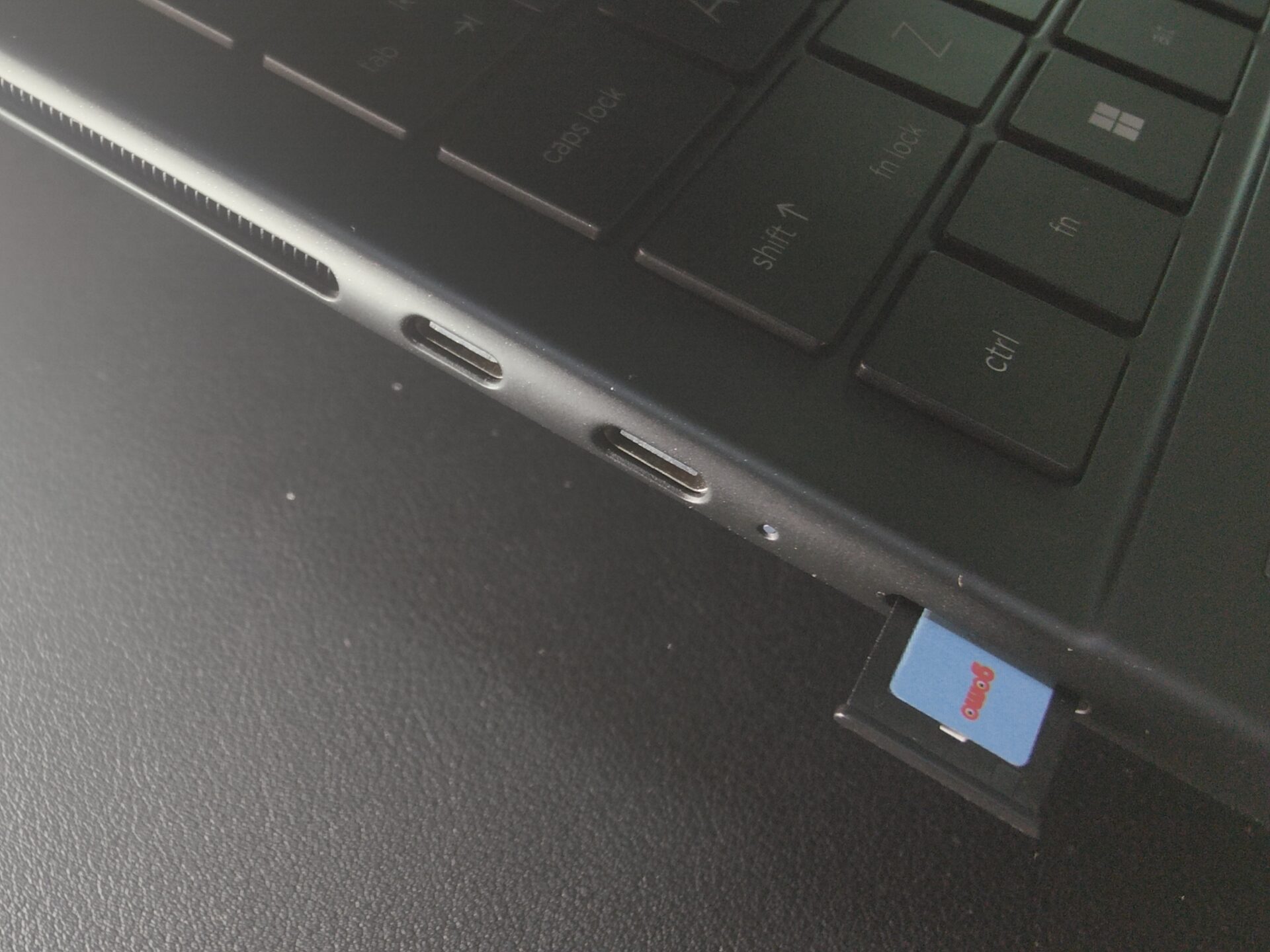 The machine has the latest wireless connections with Wi-Fi 6E and Bluetooth. There is also the option to install a 5G radio module because the laptop has a SIM tray to support cellular connection. It also supports eSIMs if having a physical SIM card is a hassle.
I would have expected to see top-end specifications for such a flagship device. Yes, it has 32GB of RAM, 1TB of NVMe SSD storage and a 12th-gen Intel Core i7-1265U processor. However, the Intel Iris Xe graphics processor is just "standard issue" for portable devices of this class.
In PCMark 10, which measures performance in everyday apps, the laptop scored 4,557. This is only slightly higher than the 4,298 score on a Surface Pro 8 that had an older 11th-gen Core i7 chip and 16GB of RAM.
The Dragonfly Folio G3, which focuses on portability, scores lower than HP's own workstation-focused Zbook Firefly G9 (5,518). The new laptop is one for office work, video streaming or simple games, not demanding graphics work or serious gaming.

What's good to have is the Bang & Olufsen-tuned sound system, which makes videos a joy to watch. I wish there's a better camera system, as the 8-megapixel camera has poor colour rendition on the screen. You might have to get a proper video conferencing camera if image quality is important for your work.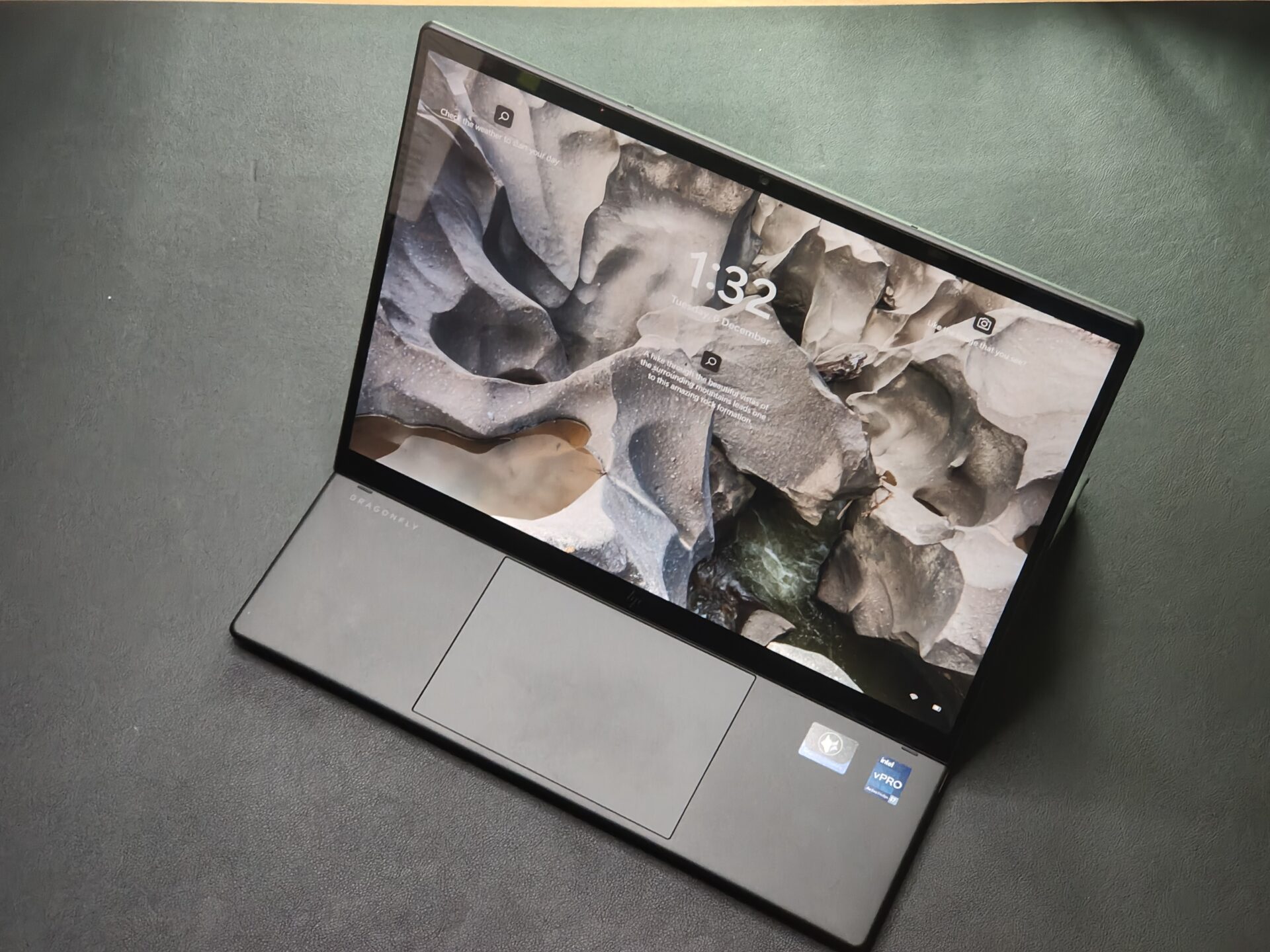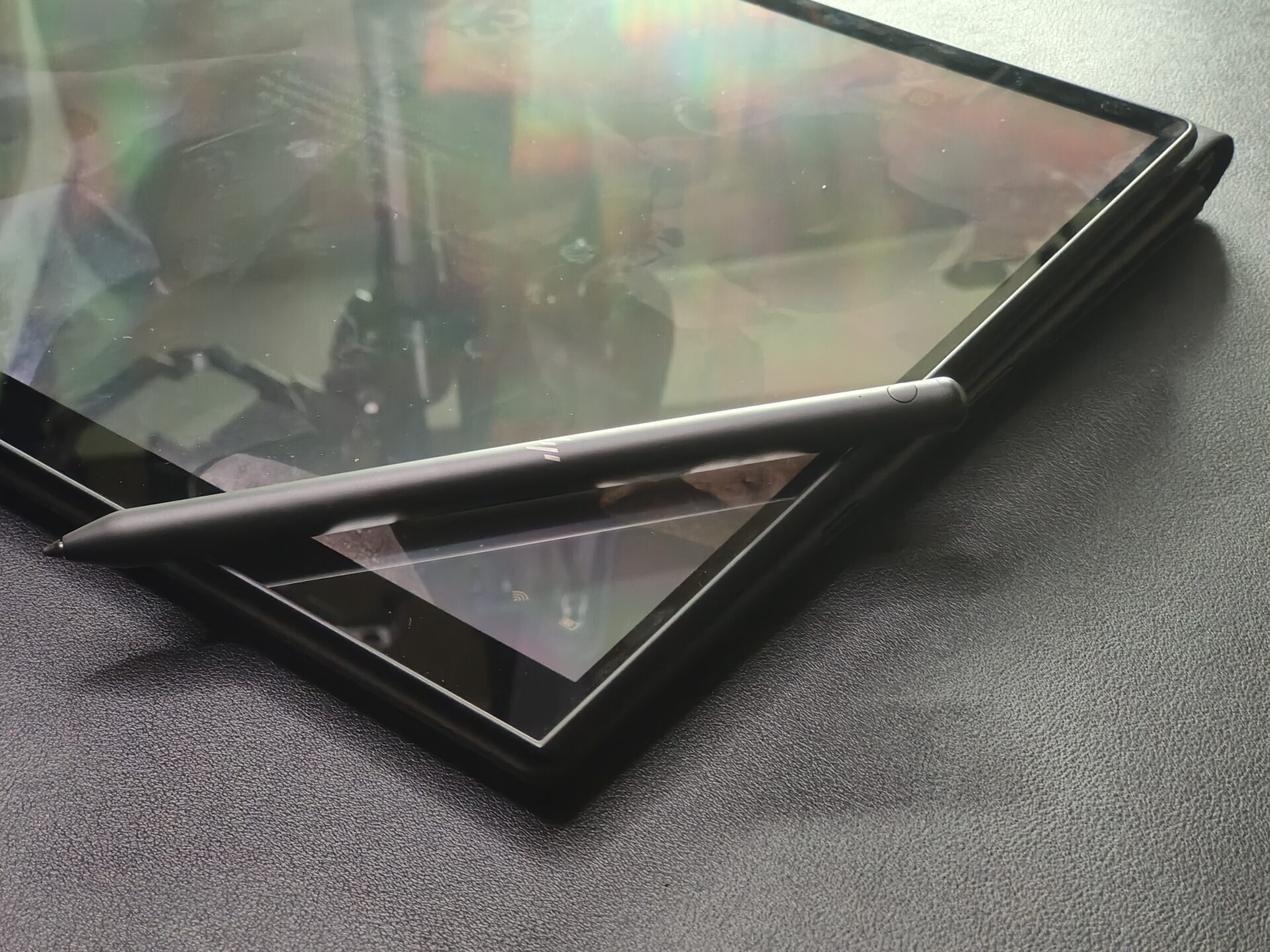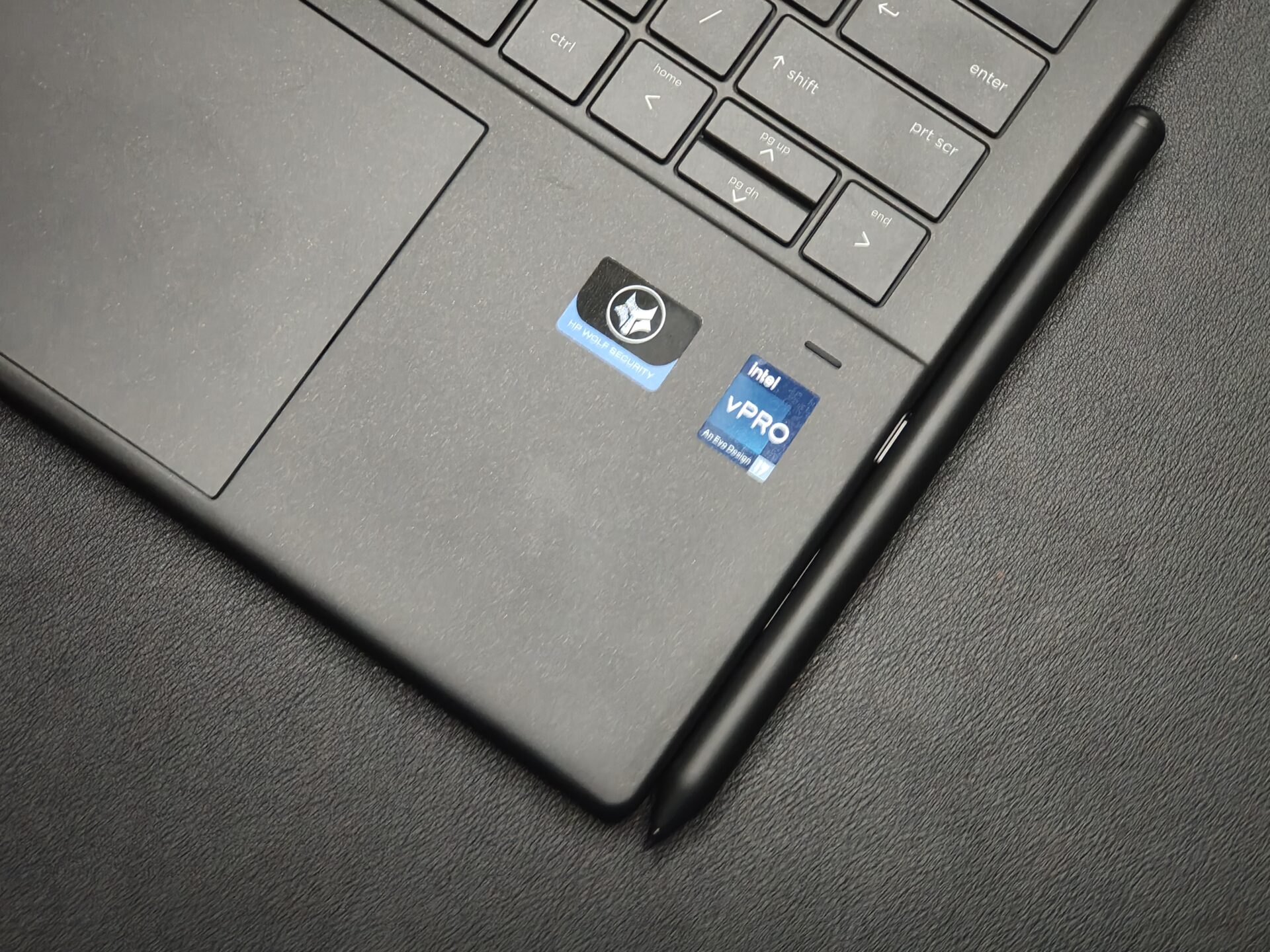 As you'd expect from a lightweight portable device, there will be a lack of expansion ports. There are two USB-C ports on the left of the keyboard but there are none on the right, as the stylus and fingerprint sensor have taken up the space there.
You shouldn't expect an HDMI port, either. To hook up to an external monitor or projector, bring an additional HDMI adapter or hook up wirelessly.
There are many plusses for the Dragonfly Folio G3. Beautifully clad in leather, it has a screen that can be positioned for different uses. Cellular connections are handy when you're out and about and Wi-Fi isn't within range.
However, the Dragonfly Folio G3 sells at a premium price of S$4,049 for the base model, which might not be the best value for some folks seeking more performance.
If portability or a tablet function isn't important to you, you can get a zippier machine in the shape of the gaming-focused Asus ROG Flow Z13 (S$2,998), which comes with the same processor and a faster Nvidia GeForce RTX 3050 graphics chip. Another alternative is the HP Zbook Firefly G9 (S$2,670).

Correction at 13/12/2022, 2.13pm: In the original article, we had stated the weight of the laptop as 990g. This is incorrect. The weight should be 1.4kg. We are sorry for the error.