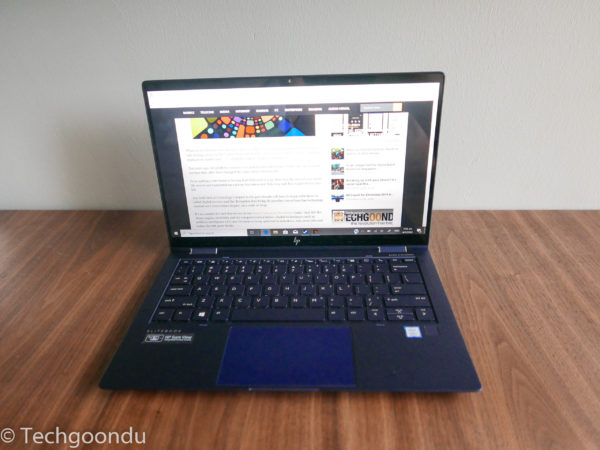 If you looked at the HP Elite Dragonfly for the first time, you might mistake it for just another thin and light laptop. You'd have missed out on so much.
For starters, the Elite Dragonfly is a two-in-one convertible, which means you can flip around the screen to turn it into a tablet, complete with an included stylus.
You can also prop it up like a tent to watch a Netflix show on the plane or show the screen to someone on the other side of the table.
While this isn't new, what's interesting is the extremely slim design. So slim, in fact, you don't notice that this offers much more flexibility than a regular clamshell laptop.
The Elite Dragonfly is also the lightest in its class, with some configurations weighing in at just under 1kg. As its name implies, this is a nimble, lightweight machine that is built for the road.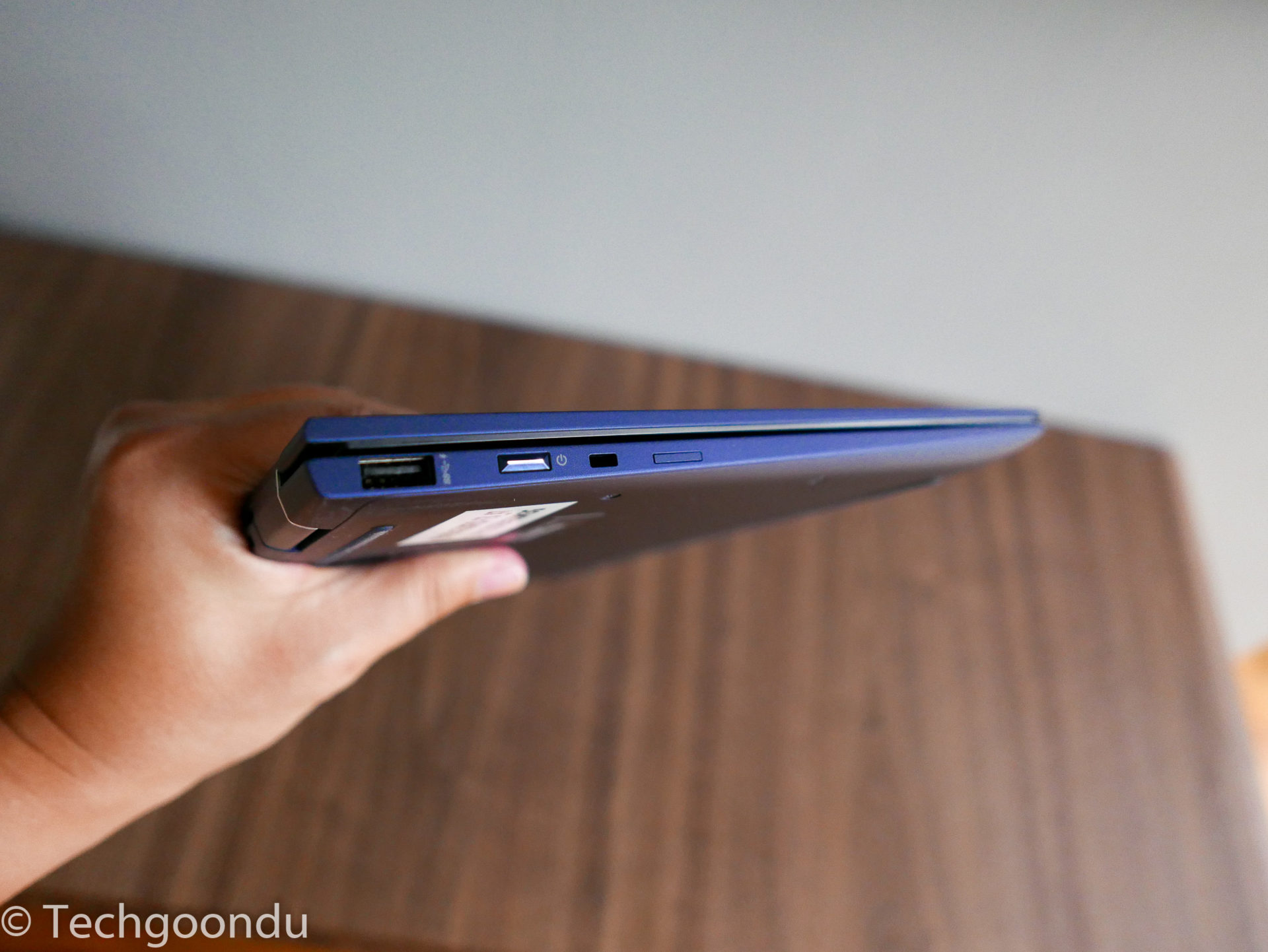 When I first saw it at its launch in Japan in September 2019, I was impressed by the finish. Here again, I like the sleek simplicity that has gone into the design. You don't get fingerprints on the premium, satin finish, for example.
Now, I'm not sure if the HP laptop is as bulletproof as my favourite thin-and-light laptop, my trusty Dell XPS 13, but the Elite Dragonfly sure feels sturdy to touch.
The bezels aren't as slim as on the Dell machine, but the 13-inch screen doesn't feel out of place. Indeed, the screen is one of the pluses of the HP machine.
The unit I got for review had a basic Full HD resolution, which is sharp enough when it comes to working on spreadsheets.
The lower resolution probably also works to fulfill HP's promise of 24.5-hour battery life, which makes it good enough for even long flights from Singapore to the Europe.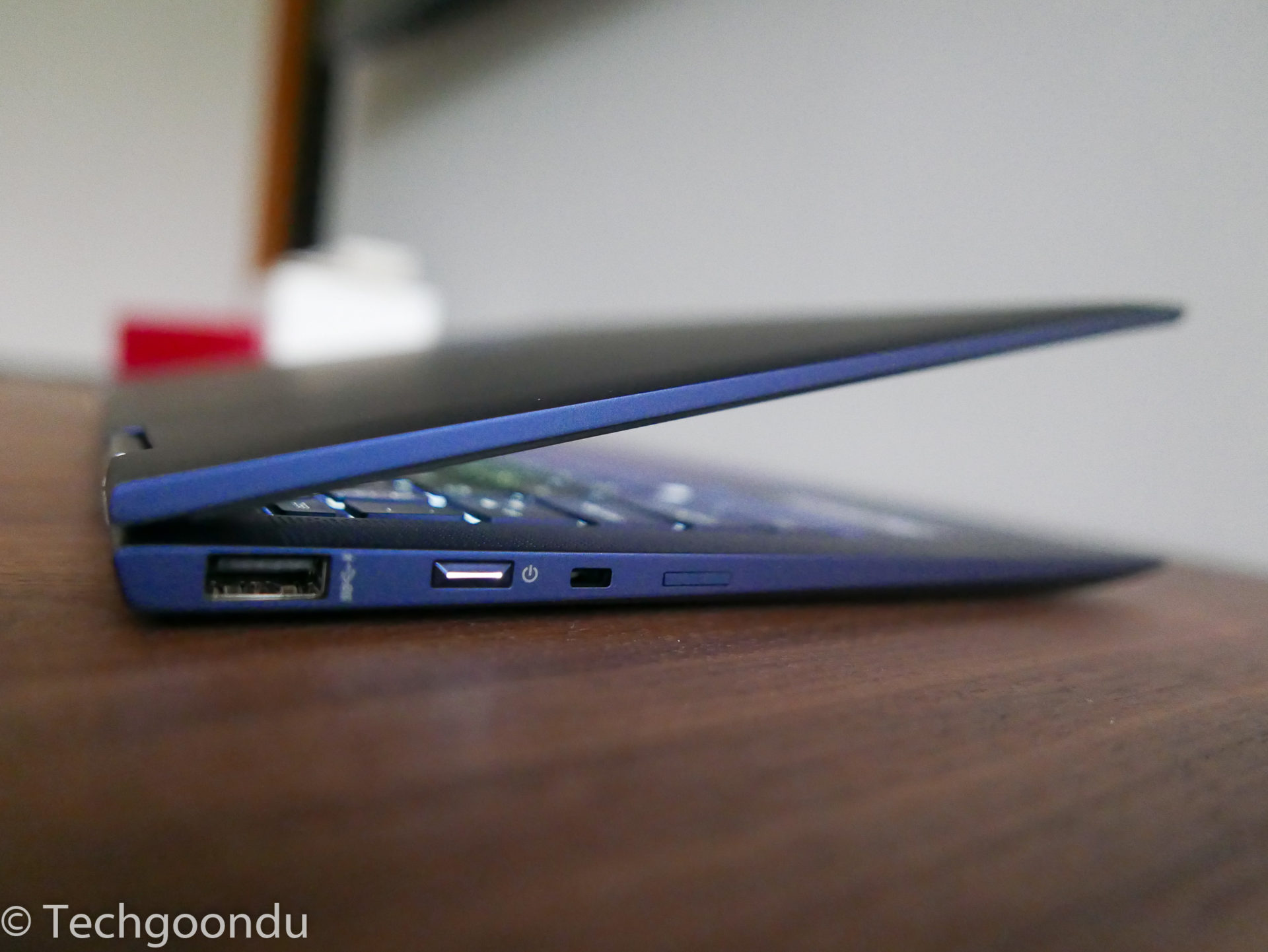 The review unit I had comes with all the works. The top-end model sports an Intel Core i7-8565U processor, 16GB of memory, a 1TB solid state drive, Wi-Fi 6 and a very handy 4×4 Long Term Evolution or 4G antenna.
Yes, finally, a laptop that comes with proper cellular support for better security (over public Wi-Fi hotspots) and always-on connectivity.
I popped in a TPG SIM card into the small slot on the left of the laptop and Windows told me to key in the APN or Access Point Name. As anyone who's used TPG services know, you need to key in "TPG" here.
Once done, I was online. Now 4G is no substitute for speedy Wi-Fi, so I quickly switched back to my home Wi-Fi when I found that downloads were too slow on the cellular network.
However, the 4G connectivity is perfect for busy executives who want to stay connected on the go. It's also a lot faster to get up to speed when you're firing up your laptop.
Plus, no need to ask for a guest Wi-Fi password when you visit a client's office or turn on your phone to tether. For me, this is a big deal clincher from HP.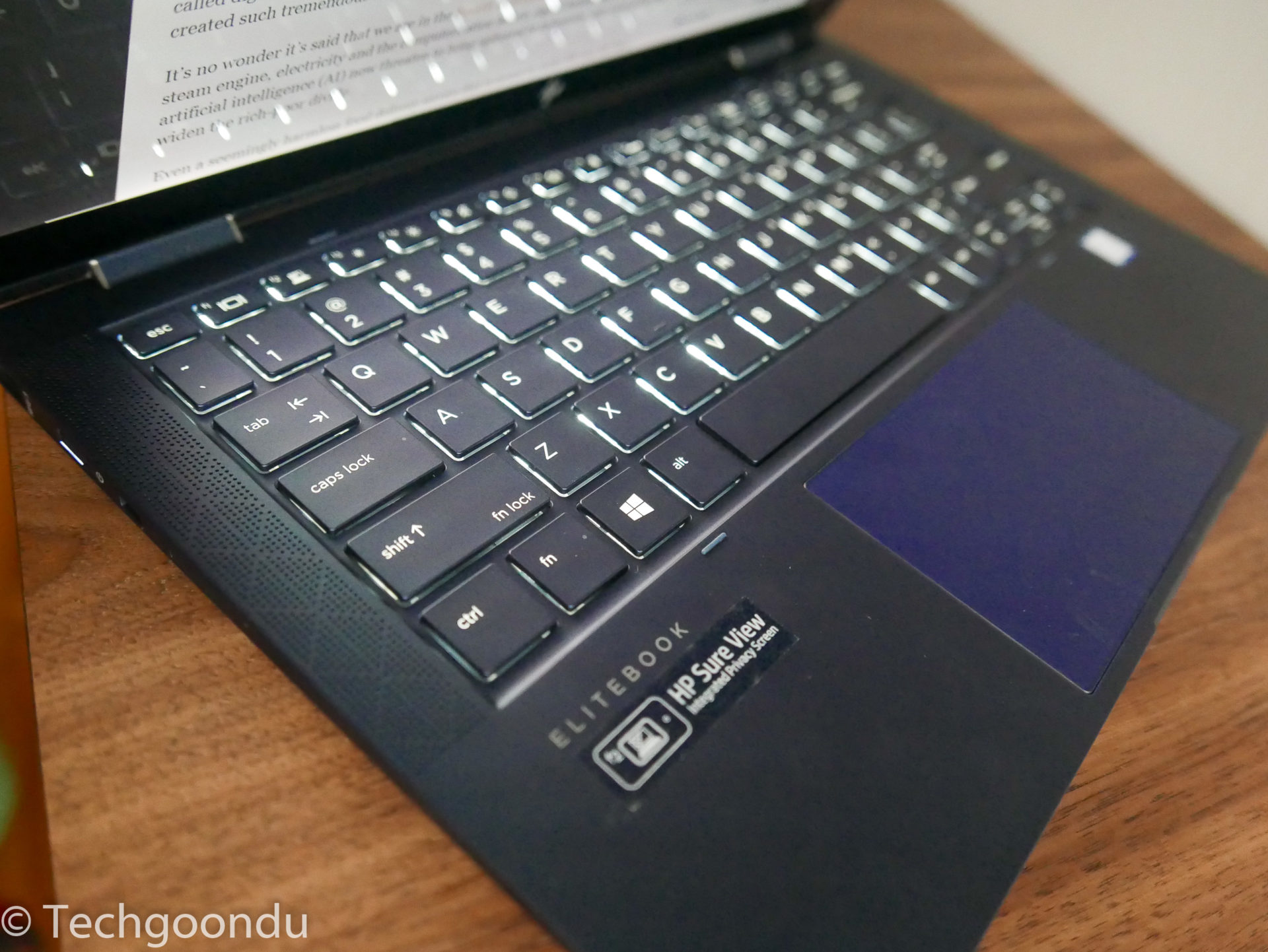 What I also like about the Dragonfly Elite are the keyboard and touchpad. The keyboard comes with large and easy-on-your-fingers keys that are great for typing. The touchpad, one of the larger ones around, lets you navigate across the screen easily.
Among the usability features that HP has built into the Elite Dragonfly, as well as its other laptops, is a privacy screen which you can fire up quickly with a button on the keyboard. Once on, you keep out prying eyes when you work on a plane.
There is also a fingerprint reader, for folks who wish to use it to quickly unlock their screens instead of typing in a passcode.
As on other premium HP PCs, you get Bang & Olufsen audio here as well. And this isn't just a branding exercise – the speakers at the sides do produce decent sounds given their thin profile.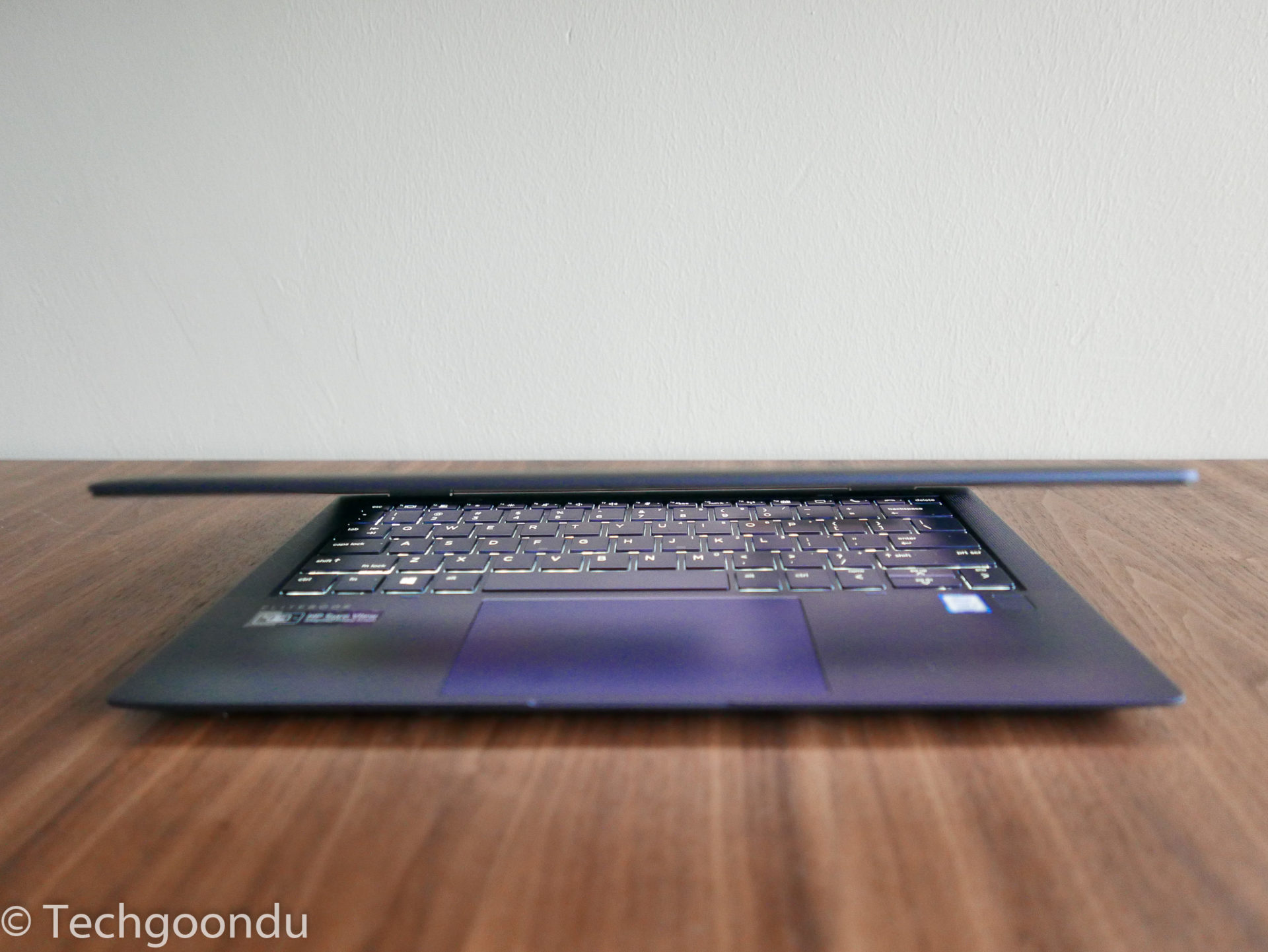 In terms of application performance, the review unit offers decent performance. In PCMark 10, it scored 3,320, which is just slightly less than a Dell XPS 13 earlier last year with similar specs.
In 3DMark, which measures gaming experience, the HP machine performed as expected. In other words, this isn't a gaming PC but it should work well for your casual games at a basic Full HD resolution.
For the record, the HP Elite Dragonfly scored 421 in the Time Spy subtest and 1,084 in the Fire Strike subtest. It fared better in the less demanding graphics subtests, scoring 5,092 in Night Raid, 4,217 in Sky Diver and 7,461 in Cloud Gate.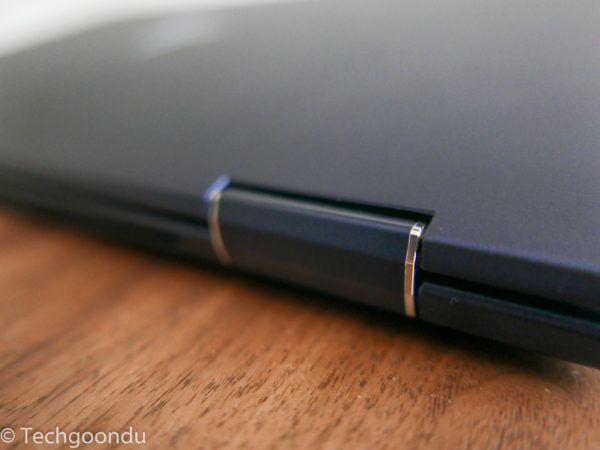 On the whole, the HP Elite Dragonfly is be a well-made 2-in-1 machine that's so easy to like. It's hard to find a design flaw with it, except perhaps a minor complaint about the heat at the bottom of the laptop when things spin up. Then again, that's what you get on most ultraportables.
Possibly the biggest obstacle for most potential buyers would be the price, which starts from S$2,699. The unit I tested here costs S$3,319, which isn't cheap, though still competitive, say, with Dell's XPS 13 2-in-1.
The HP laptop edges ahead this round, I'd say, as a class-leading laptop. It is what I would like to own if I'm looking for a portable machine that is flexible, always-connected and power-packed.