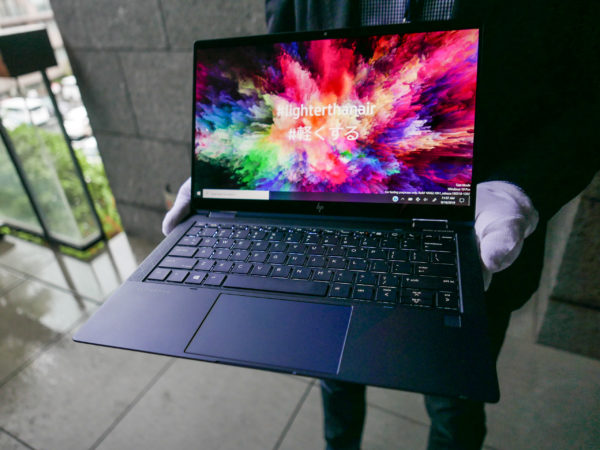 If you're looking for a convertible laptop that doubles up as a tablet on the go, HP now has a new offering that offers the flexibility at a light weight of under 1kg.
The Elite Dragonfly, touted as the lightest compact business convertible notebook, weighs in at just 999 grams in its basic configuration, just a hair under 1kg.
That is for the version with a lightweight built-in battery that promises 16.5 hours of battery life. Another one with a larger power pack with 24.5 hours of usage will weigh 1.1kg, still lighter than most ultraportables.
The main difference from other laptops, according to HP, is the Elite Dragonfly's magnesium chassis, which has helped shave off the weight of a regular aluminium chassis by 32 per cent.
Holding it in my hands today at its unveiling in Tokyo, I would say the Elite Dragonfly looks, at first glance, like a regular laptop with a 13.3-inch screen. A sleek one, to be fair.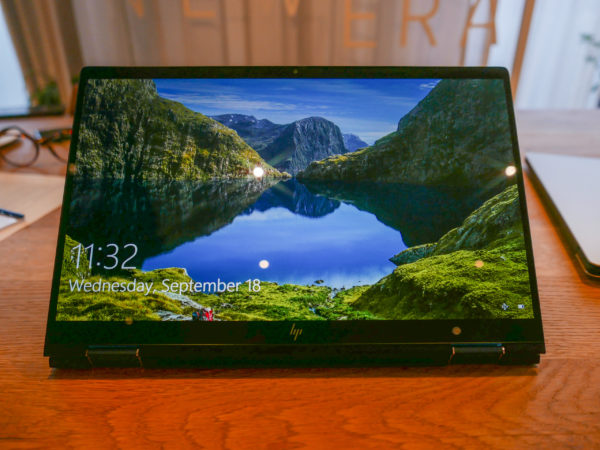 More importantly, unlike clamshell designs like the Dell XPS 13 I'm using, it's a convertible laptop as well, which means you can flip it around and show someone a presentation while speaking with them.
Fold it into a tent with the screen facing you and you can do a videoconference call easily, especially if you have someone else sitting next to you joining in.
For some users, this design also means you don't have to bring a tablet along during a work trip. Plus, it makes full use of the touch screen, which comes in handy, say, when you want to navigate through Google Maps.
To be honest, I've never been fully convinced by this convertible design strategy often pushed forward by chipmaker Intel, which co-developed the laptop.
Yet, to be fair, the new Elite Dragonfly's light weight does make it easy to like – there's no "penalty" here for its convertible design.
Plus, it has some practical features to go with its good looks. For starters, the material used doesn't get smudged easily with fingerprints. The keyboard is relatively quiet when you type away, so it's not so noisy when you take notes during a conference call.
When I had a brief chance to type on the laptop today, its keys also offered good tactile feedback. The travel depth was decent and I didn't find my fingers hitting at the metal.
Under the bonnet, you get what you expect in a thin-and-light machine. With an Intel quad-core processor, as much as 2TB of storage onboard and screen resolutions of up to 4K, the new HP laptop is expected to stand up to high-performance rivals in the range.
Besides that, you get LTE (Long Term Evolution) or 4G built in, in selected models. This means you can connect on the go all the time, without linking through public Wi-Fi hotspots that may create a security issue for your corporate IT folks.
Speaking of that, the Elite Dragonfly, as its name implies, is part of HP's Elitebook series of corporate laptops. So, it comes with features like a fingerprint reader and Intel vPro hardware, which helps to better secure communications and make the laptop easier for your corporate IT team to manage remotely.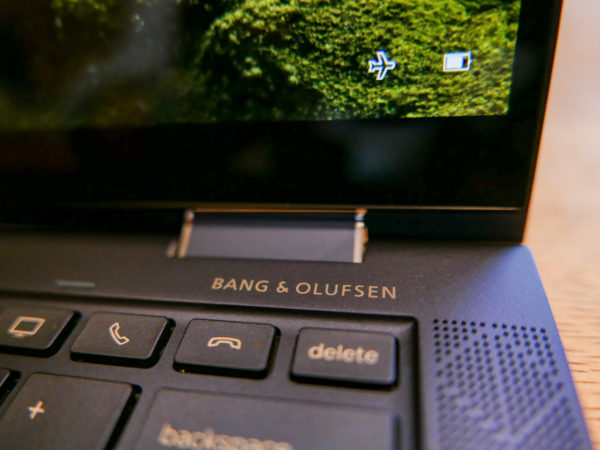 There is also a consumers version that will likely feature some of the lightweight designs on the Elite Dragonfly, sans the Intel vPro gear, but HP has declined to say when that will be out.
The Elite Dragonfly, meanwhile, will be out in Singapore in mid-November, though no prices are available for now. If priced right, it looks to be a strong competitor.
HP also has to spec it right for the region, for example by shipping models with 4G built in. That will be a key selling point in places like Singapore, where 4G services are cheap.