Brought to you by Silver Peak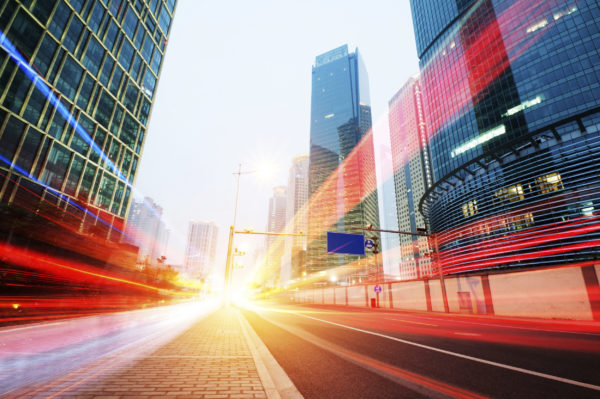 The move to the cloud is a big part of any transformation effort today, as enterprises seek to deliver applications and services more quickly and responsively.
However, what's often not said is the failure to reap the full benefits of this monumental move, because of legacy network models that are hampering the effort.
More than 80 per cent of enterprise workloads will run in the cloud by 2020, with more than 40 per cent running on public cloud platforms, according to a study by LogicMonitor.
Unfortunately, going on the cloud is just one part of the equation. Getting the best out of it requires a rethinking of the router-centric network design from the past.
This worked well when data centers were at the centre of everything that an enterprise did. However, with apps running from the cloud, forcing the data to travel back to a central location before reaching users is counter-intuitive and unproductive.
Instead of data moving directly to SaaS (software as a service) and IaaS (infrastructure as a service) from branch sites, it is moved from each branch office to a data centre, which impairs performance.
In real-world terms, this results in slower responses from apps, especially when users and apps are running on multiple different clouds, say, from Amazon, Microsoft or Google.
Doesn't that go against the idea of gaining agility, scalability and efficiency with a cloud migration? That, unfortunately, is what's facing many enterprises today.
The answer comes in the form of SD-WAN. No, not just the variety that has been sold as a cheaper alternative to the good old MPLS (Multiprotocol Label Switching) networking technology.
Instead, we are talking about a business-first networking model that completes the transformative process for a digital future. It will be a critical success factor for enterprises that seek to optimise their app performance for business success.
Instead of a bottom-up approach where apps and users have to conform to the dictates and requirements of an old network model, enterprises should switch to a top-down model that is first and always about business.
So, we're not talking about a basic SD-WAN deployment. Yes, you should have features such as the ability to use multiple forms of transport, dynamic path selection, centralised management and encrypted connection. However, you should ask for more.
A business-first model works for real results. Here's what to look out for:
1. Life cycle orchestration and automation
This goes beyond basic provisioning to end-to-end orchestration of all WAN edge functions, such as routing, security services and WAN optimisation. When a change in security policy occurs or when a new app is deployed, this networking model configures and makes the changes in the WAN in a few hours instead of weeks and months.
2. Continuous self-learning
Other than the basic traffic steering via pre-defined rules, a business-first model offers improved app performance by continuously monitoring and self-learning the state of the network. Such an SD-WAN not only detects a resource deterioration or outage, it automatically remedies things to keep traffic flowing.
3. Quality of experience
By using multiple forms of WAN transport, an SD-WAN solution can direct traffic on an application to a better performing link. A business-first SD-WAN solution goes further, by overcoming packet loss, latency and jitter to remove even the sub-second interruptions that can be apparent to, say, voice and video communications.
4. End-to-end segmentation
More than a basic VPN (virtual private networking) service, a business-first SD-WAN delivers end-to-end security. Besides supporting a zone-base firewall, it should orchestrate and enforce end-to-end segmentation spanning the LAN, WAN and data centre.
5. Direct Internet breakout to cloud
While basic SD-WANs provide some application classification based on fixed definitions, a business-driven SD-WAN will better keep pace with new apps by continuously adapting to these changes. It does so with daily application definition and IP address updates.
6. Holistic unification of all WAN edge functions
Unifying all the services on the WAN edge is often easier said than done, due to the variety and complexity of these services, such as security services and DNS servers. More sophisticated functions require an SD-WAN that can seamlessly service-chain with network functions provided by industry segment leaders. This means extensive partnerships and custom developments to simplify and streamline the integration of network functions.
Getting the right networking model
If every company is a technology company in the digital world, then every network will have to optimally deliver the performance that business-critical apps require.
Today, a shopfront has to be open 24 x 7 x 365, just like a government e-service has to be delivered to citizens depending on it for an important transaction.
The network making this happen has to be focused, to be business-first, in everything it does. Moving onto the cloud may be the first step for many enterprises. Just as important is switching to an SD-WAN that delivers the performance needed.
Find out more about what a business-first SD-WAN network can do for your business. Sign up for an interactive demo with Silver Peak.