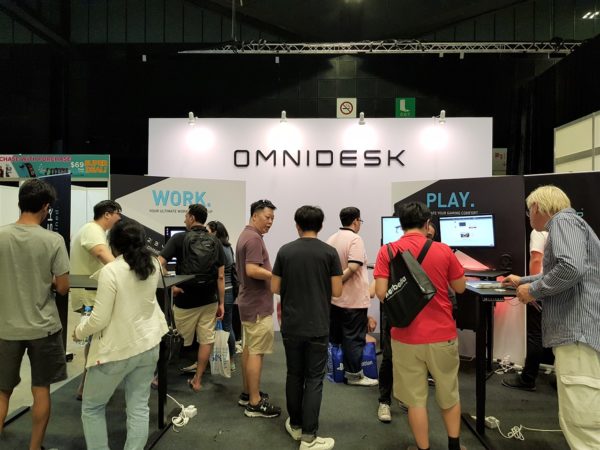 Tech bazaars are a quarterly affair in Singapore, and 2018's first one looks set to be another crowd puller. Shoppers thronged Suntec City Convention Centre for IT Show 2018 even on Thursday and Friday afternoon, their noses primed for deals.
As usual, you'll find your typical discounts on PCs, phones, tablets, cameras, printers, and more. But these gadgets last for years today and are not really a must to check out unless you're in the market for an upgrade.
What other interesting finds could warrant a visit to this year's fair?
Ducking past scores of flyer-pushers and the occasional credit card salesman, I ventured into the convention centre and found five less-common booths that may be worth your time.
Aftershock Omnidesk
Singapore's darling home-grown PC brand Aftershock unveiled an electric sit-to-stand desk last week to much fanfare. With prices from S$680, it's definitely a looker, and has a couple of modular add-ons to manage all the peripherals that you may own.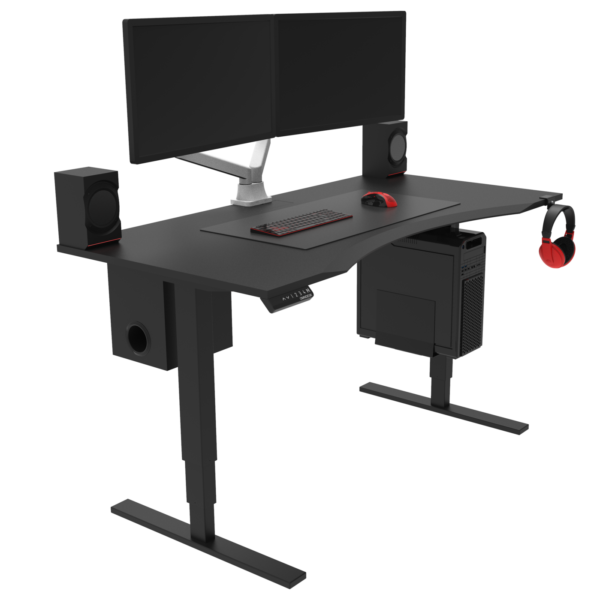 But furniture is best tested in real life. If you're curious about how it physically feels and functions, and whether it'll actually be a good fit for your set-up, Aftershock has a few units on display at the IT Show. Visit them at Booth B6621A.
Crypto-mining rig
Depending on who you ask, Bitcoin is either the best thing to happen to humanity since sliced bread, or the worst fad to plague civilisation since poop face emoji plushies. I tend to lean towards the latter camp.
If you're looking to get into cryptomining but have no idea where to start, Singapore-based Cryptomouse is offering to help. The company is selling a pre-built mining rig at IT Show for S$6,388 and offers additional paid hosting services for your rig if you need that extra peace of mind.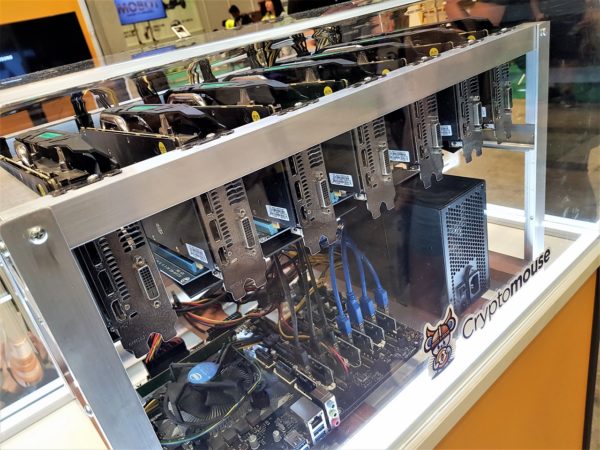 Newbies can start with their workshops, so check-in to Booth 6485 to find out more. Just be sure to proceed with caution and do your due diligence and research before you decide if you want to jump in.
Drones, drones, and more drones
Drone photography is shaping up to be a popular hobby, but many of us have probably never seen one up close and personal. At IT Show 2018, there is no shortage of models to gawk at. You can't actually fly them inside the convention centre, but at least they're not locked up behind display cases.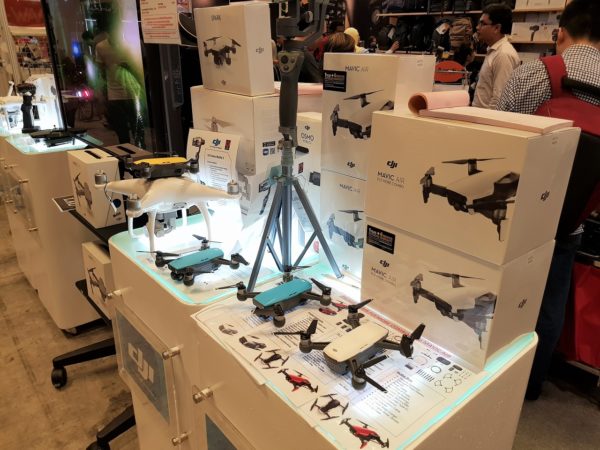 DJI (Booth 6113 & 6471) is probably the most well-known brand on display. Their entry-level drone, the Spark Mini, can be found for a slight discount at S$780 (U.P.: S$819). This relatively affordable model is a good option for newbies looking to ease into the complexity of quadcopter handling.
Besides DJI, you'll also find a number of other recognisable brands touting their flying machines, like Parrot (Booth 6623) and Efren (Booth 6113). These two particular vendors are showcasing much smaller leisure drones without cameras that are under S$100.
Smartphone stabilisers
Videos are catching up to static images on social media, both in tech and ease of use. It's increasingly common to see our friends present their vacations in short movies instead of a traditional photo gallery.
If you've been meaning to shoot more video but still find it a daunting task, a simple sub-S$150 accessory can make a world of a difference.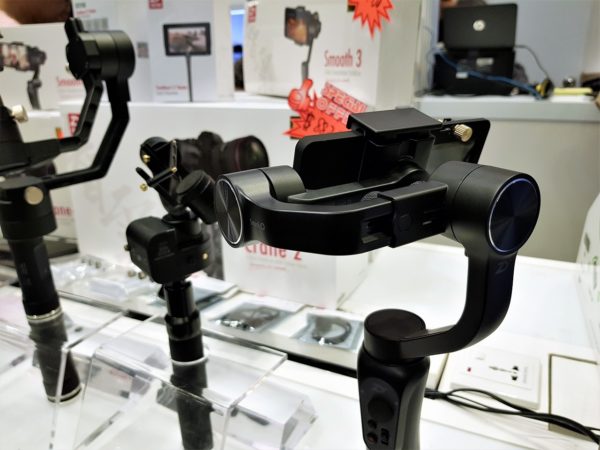 I'm referring to smartphone stabilisers or gimbals. Snap your smartphone into a handheld gadget like the Zhiyun Smooth Q (pictured above) and even your shaky hands can shoot buttery smooth videos. Obviously, it's not as seamless as a professional stabiliser, but they work extremely well for their asking price.
Not all smartphones are compatible though. Bigger models may be too heavy for them to handle, so be sure to give it a go at Booth 6817 before buying.
Jimu robot
Learning to code seems to be all the rage these days, especially for kids. But purely coding on a computer neglects the act of physical play, which is just as important for cognitive development in children.
UBTech's Jimu robot is one attempt to combine digital coding and physical robotics, and they look super fun for parents and kids to put together. Think of them as Lego kits with servomotors thrown into the mix.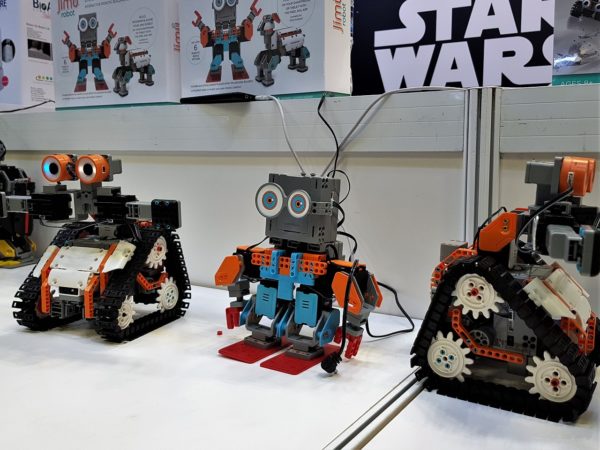 It's not too difficult to build, and once complete, they can be programmed through a companion smartphone app with simple actions like move forwards, backwards, swing their arms, or any combination of pre-defined movements.
They're offered in various animal and vehicle kits and start from S$199. There's even a Star Wars First Order Stormtrooper edition (S$299) for those of us who are young at heart. Head on over to Ban Leong's Booth 6640 to find out more.
What other interesting deals or gadgets did you spot on the show floor? Let us know in the comments below!