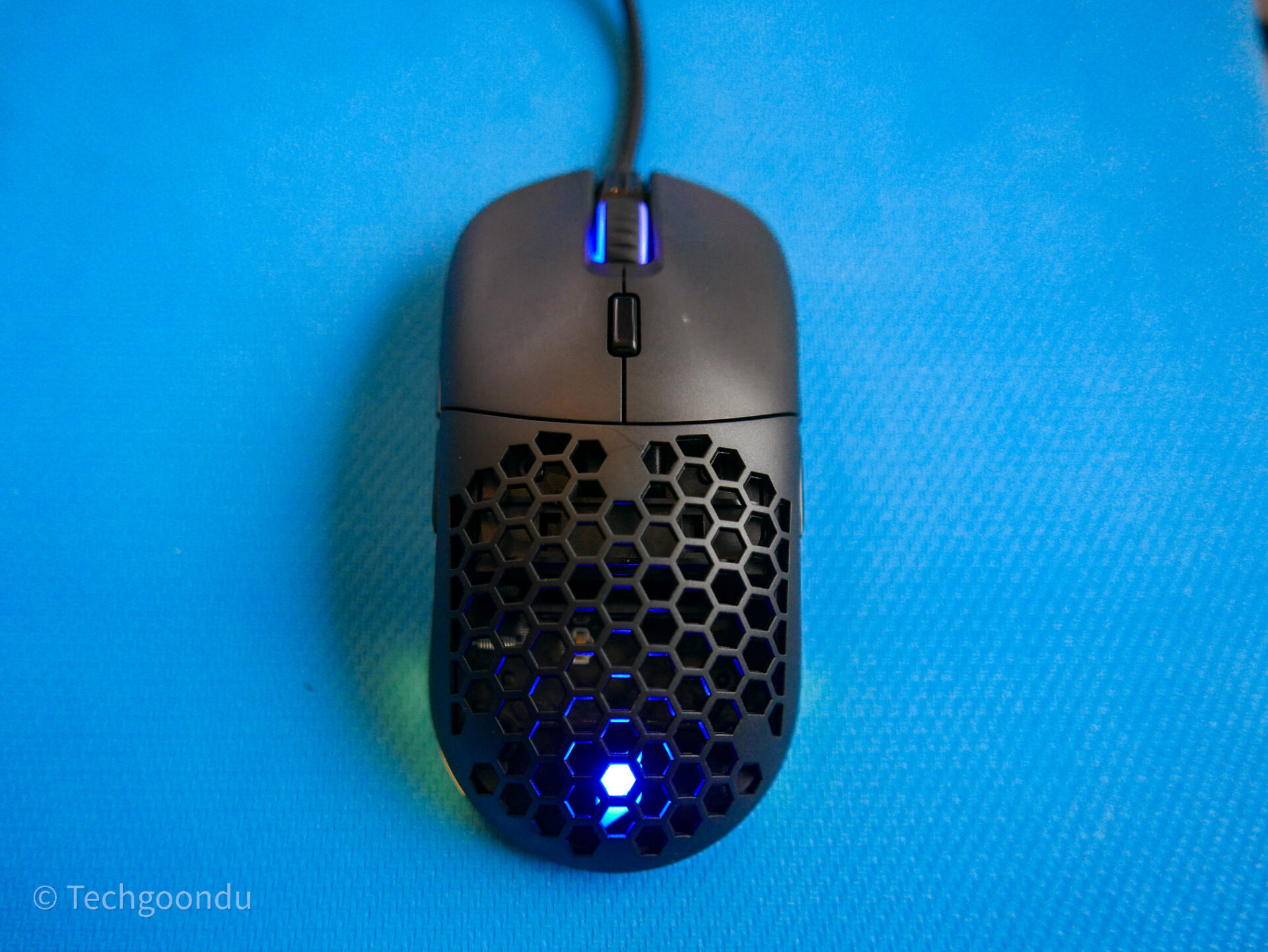 My first impressions of the SuperSolid Gemini One were not quite, er, solid, when I took the gaming mouse out of the box for the first time.
The plastic that the wired mouse is housed in didn't seem as solid as you'd like. Certainly, it felt a bit less sturdy compared to my old Logitech gaming mouse.
What it offers in return, however, are a host of much-desired features, from a zippy sensor that lets you quickly spin around to face an enemy in a game to blinking LEDs that so many people seem to love.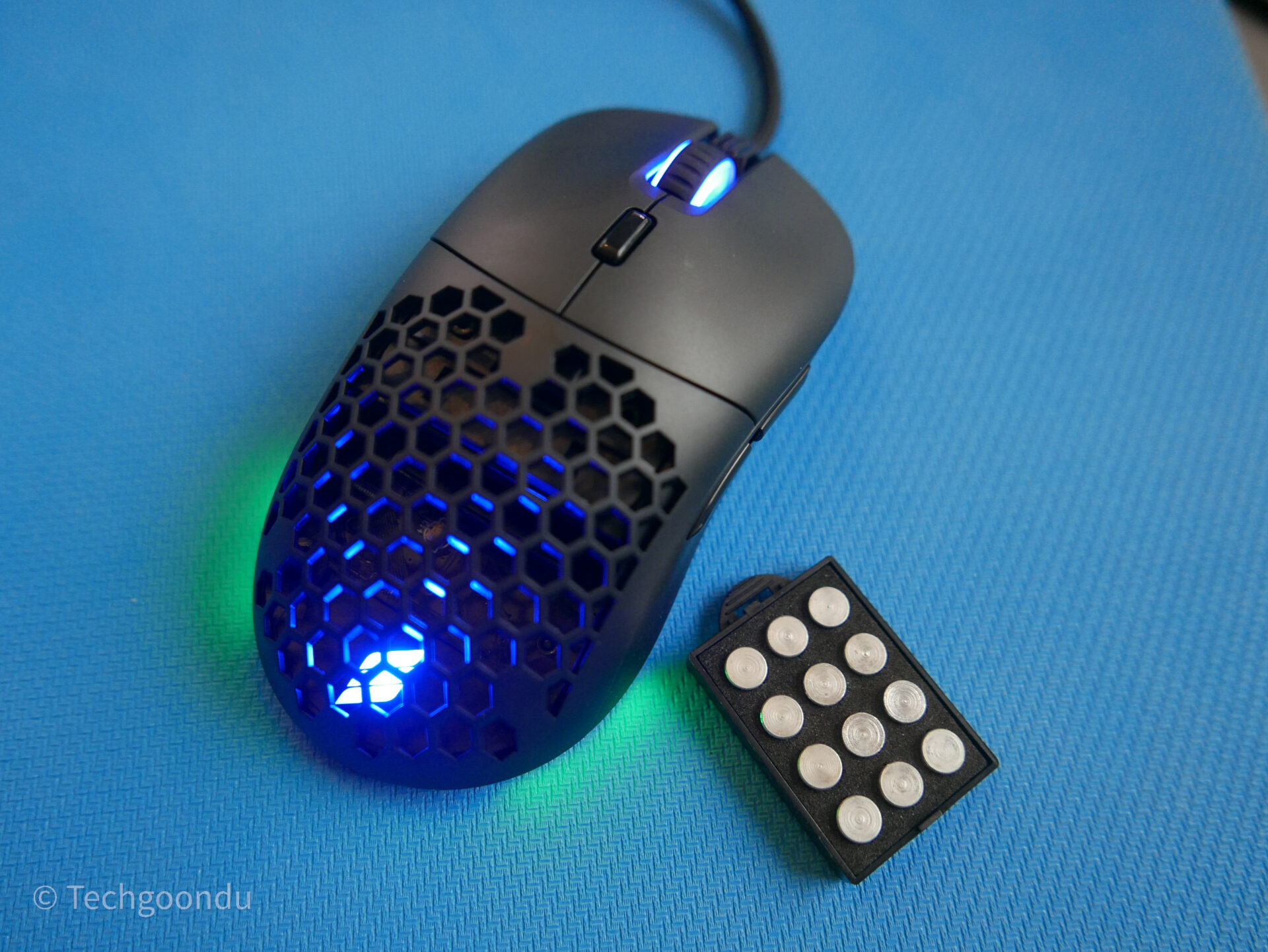 Plus, in place of a more solid feel, the mouse is extremely light. Just a mere 75 grams, it is great for those playing competitively (or imagine they are) because it prizes dexterity over a bloated design.
You can add weight to the mouse by inserting magnetic weights. Included is a set of 12 magnetic weights, each weighing 1.25 grams, so you can customise the feel of the mouse to your precise preference by putting in as many as you like.
The system is reminiscent of earlier Logitech offerings, where you load a cartridge with a personalised amount of weights to suit your fancy. Heck, even the side buttons (two on each side) are held in place with a magnet and can be replaced, if you wish.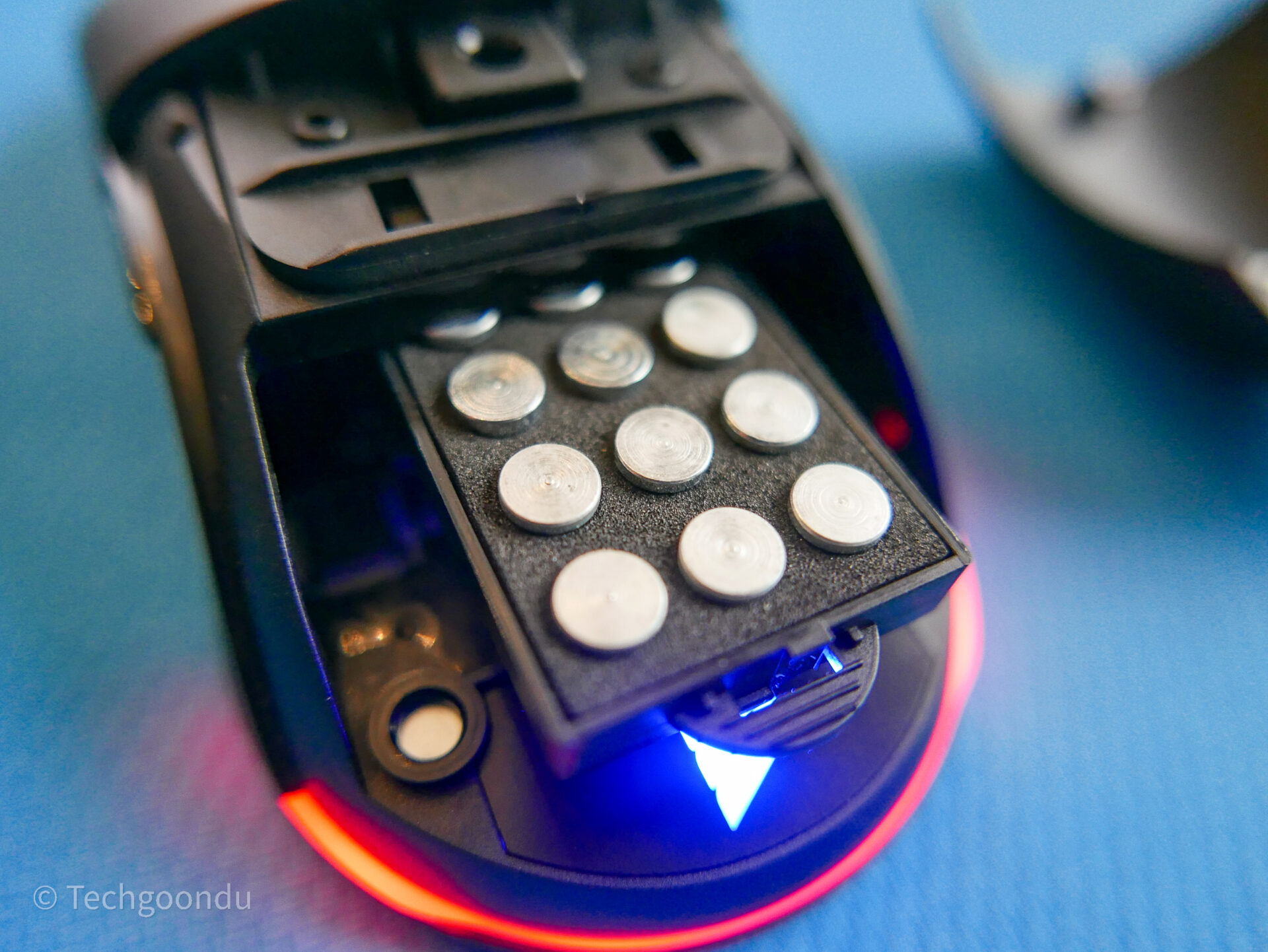 And for those hardcore enough, the top cover of the mouse can be changed up from a regular one to one that sports a honeycomb design. This shaves 3 grams off, according to SuperSolid.
I'm not sure that is such a big difference in the real world. Nor am I crazy about the blinking LEDs, which seem to be a must-have for any product to be called "gamer". But this is something that talks to its key audience.
Among the practical features, what I like most is the Pixart 3389 image sensor, which gives the Gemini One a responsiveness that the most expensive mice would provide at a higher price.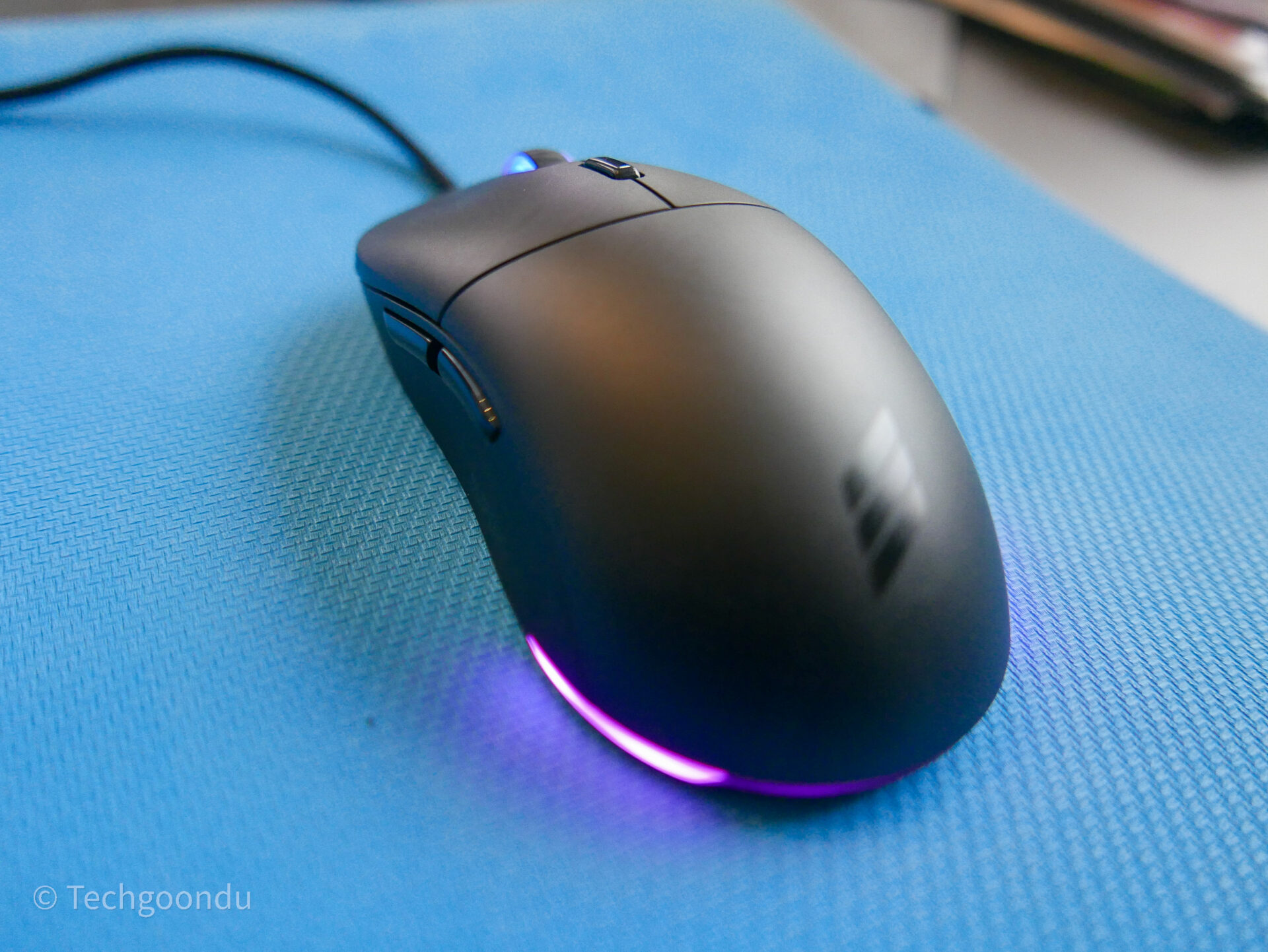 This is a 16,000dpi sensor with a 1,000Hz polling rate. Try moving the mouse at the highest speed, as I did, and you'd find it often too hard to control. Certainly not something you'd use if you are aiming through a sniper scope in a first-person shooter.
Good news is, you can easily scroll through seven levels of sensitivity with a single button press. I wouldn't want to use this in a tight situation in an online game but it's useful to change the settings when you're, say, looking to edit a photo.
What I also like is the care taken in the smaller things, like the nicely braided Paracord cable. That should provide some durability even if you accidentally yank the mouse off the table.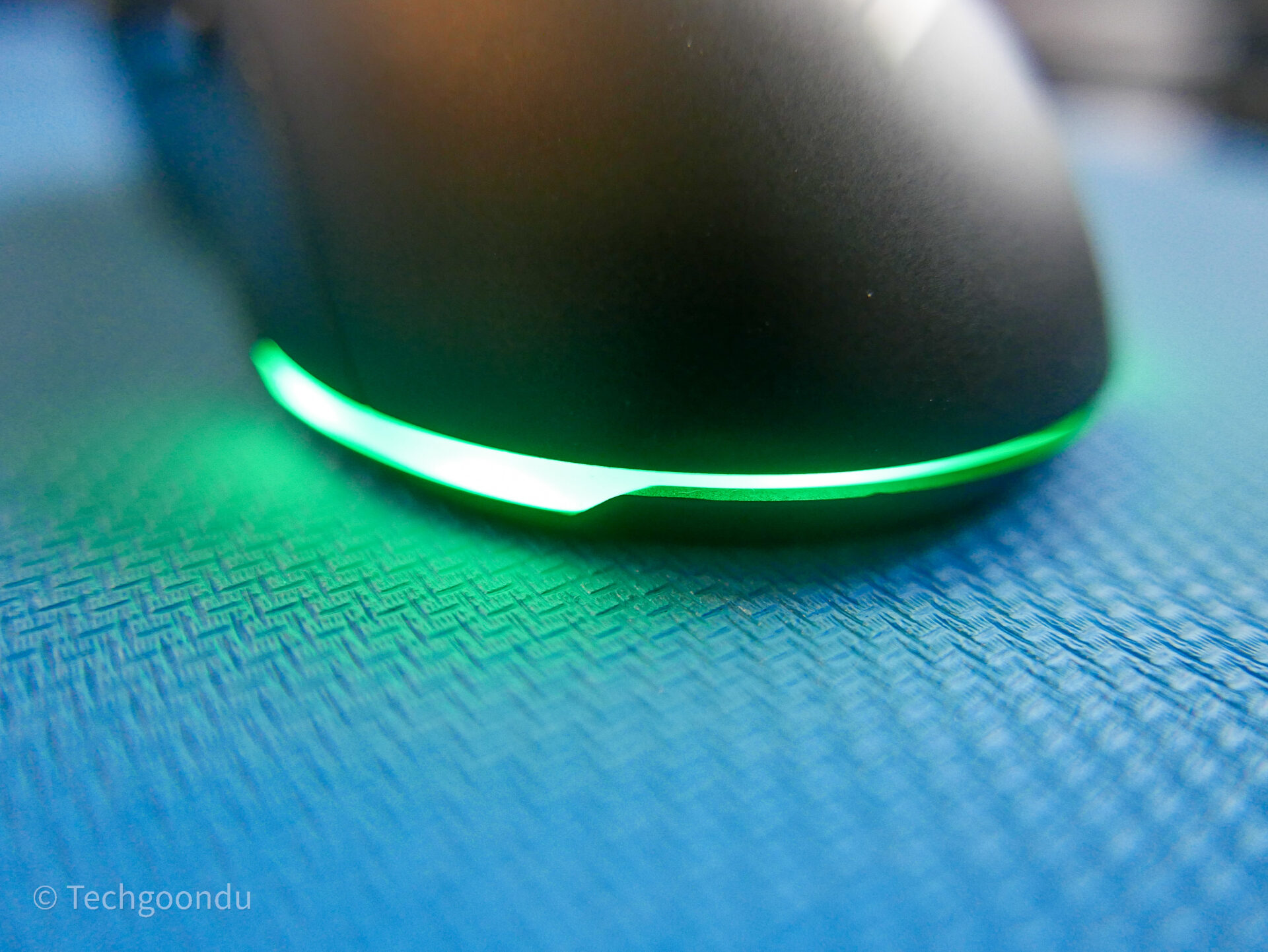 What I have a little complaint about is the noise from the clicks – the sound is a little loud and sharp, which could be annoying to some. Noise is a thing to me – I personally prefer a membrane keyboard for touch-typing and only switch to a mechanical one for playing games.
All said, perhaps the most important thing about the Gemini One is its price. Costing S$89, this mouse from the Singapore-based brand won't be what you'd call cheap.
That said, as overpriced gaming mice go, it presents a more affordable alternative to users who don't want to go down the Razer or Logitech route. They should check out the Gemini One.