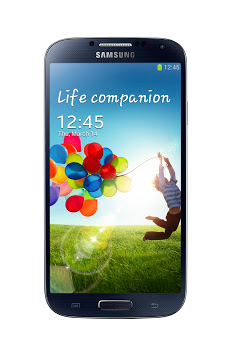 Samsung, the biggest smartphone player, shipped a whopping 213 million smartphones in 2012, commanding nearly 30 percent of the global smartphone market. From October through December last year, it sold an impressive 720,000 phones per day.
The Korean electronics giant looks set to maintain its reign as the king of the hill, with the launch of the Galaxy S4 with LTE in Singapore. Available from April 27, the widely anticipated smartphone with 16GB of internal storage will retail for S$998 without a contract.
How did Samsung become one of the largest players in the smartphone market, beating competitors like HTC, Sony and LG despite its late foray into the Android market in 2009?

The Korean wave, for one, has drawn millions of fans to Samsung devices.
Singers such as Psy and his global hit "Gangnam Style" are practically household names. K-Pop groups such as Girls' Generation, 2NE1 and Big Bang have huge followings in Asia. Many Korean products have moved up notches on the cool-scale by being Korean.
To capitalise on the Korean wave, Samsung roped in popular Korean acts to market phones like the Galaxy S in 2010. Singapore customers who purchased the Galaxy S then could redeem a pair of tickets to Super Junior's private showcase.
In 2012, Samsung brought in another hot Korean group, Big Bang, to hold its first concert in Singapore. It held marketing activities leading up to the concert to promote its flagship smartphone, the Galaxy S3. Such efforts have helped to cement Samsung as the leading smartphone brand among consumers.
To grow its share of the overall cellphone market, Samsung has also taken a leaf out of Nokia's playbook, that is, offering phones that cater to different segments.
In 2012, Samsung launched 37 phones that span the gamut, from entry-level smartphones to its flagship Galaxy S3, while key rival Apple released just one iPhone. The wide variety of devices lets consumers adjust their preferences and purchase the phones they can afford.
Finally, Samsung's integrated supply chain ensures that shortages never occur. By producing almost every component that goes into its phones, Samsung ensures that there is a ready supply of smartphones ready to be shipped and sold.
That gives it an edge over its competitors, such as HTC which delayed the launch of the HTC One as it had problems securing components for its Ultrapixel camera and aluminium unibody.
Will Samsung remain the "Android King" for years to come? It is likely that the Korean giant will retain its pole position, especially if it continues to innovate and market itself successfully.
We are aware of how fickle the mobile landscape is. So, unless one of Samsung's rivals unveils a breakthrough innovation that steals the limelight away from it – chances are Samsung is going to be hard to beat.