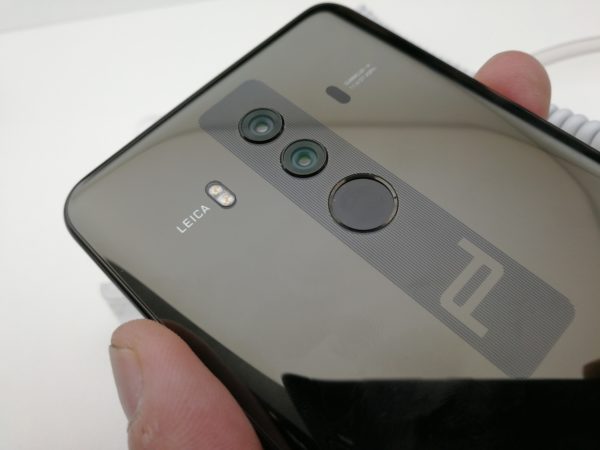 During last year's Mate 9 in Munich, Huawei's consumer business head Richard Yu boldly claimed that it would overtake Apple as the second largest phone manufacturer in the world.
On the backs of the P9, Mate 9 and P10, the Chinese firm has now achieved the once-unthinkable.
A year later now, Huawei is back in Munich with its Mate 10 today. Its aim: Further cement its position in the global smartphone market.
Armed with its latest artificial intelligence-equipped Kirin 970 chip, the company wants to leapfrog the competition with a faster processor that promises to set the latest flagship apart from the competition.
The Mate 10 has certainly improved on some physical aspects. Not much larger than the Mate 9, the new phone is able to incorporate a 5.9-inch 16:9 ratio Quad HD screen by taking up to 81 per cent of the front. Key to this is the bezel-less design.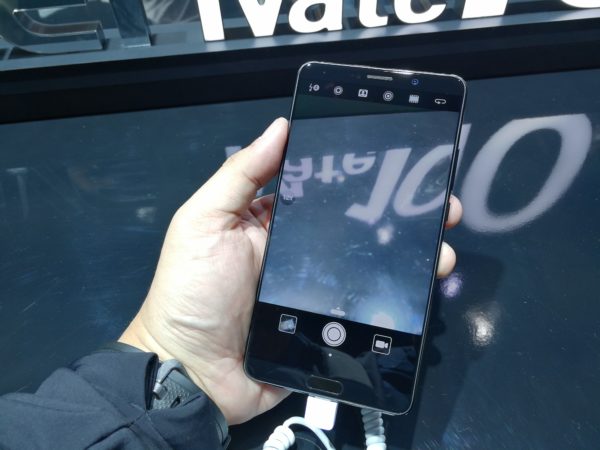 The phone still has dual SIM card slots but now both slots support 4G at a max of 1.2Gbps. With 4GB worth of RAM and 64GB of storage, the new Mate 10 looks the part.
It certainly does in terms of appearance. The Mate 10 has transformed from the metal monoblock build of last year's Mate 9 to one that is wrapped in glass. Not surprising, since this design seems to be a standard this year.
The Mate 10's size is still very pocket-friendly, despite a relatively large 5.9-inch screen. The phone feels well built, with a certain heft even at 186 grams. Unfortunately, the glass finish does not have a oleophobic coating, so expect unsightly fingerprints at the end of each day.
Huawei also has taken a leaf out of Samsung's DeX desktop utility and come out with its own desktop experience. With an add-on dock, you can just plug the phone into a monitor, connect with Bluetooth keyboard and mouse and can start working immediately.
The best thing about the Huawei implementation is that I can use both screens for presentation. Even if a calls comes in, the main screen will not be disturbed.
The battery size is still rated at 4,000mAh, something I thought would at least be bumped up a little. I'd have to see if Huawei's new processor actually consumes less power. Lasting a day without recharging is still the expectation of a new flagship phone.
Good news is, if you use up the juice, the 22.5W SuperCharge feature will get the phone up and going much quicker. I'd have to test exactly how fast this is when I have more time with the phone.
In the past year, my own Mate 9 has been a consistent performer when it comes to the camera. Its successor has also improved in this regard with the third-gen Leica-Huawei dual-sensor camera.
The Mate 10 now has a Leica-designed f1.6 lens for both cameras. This means better low-light performance, though the sensors are still kept at 20 megapixels for the colour sensor and 12 megapixels for the black-and-white one.
What's new is the Kirin 970 chip. With its AI capabilities, it can deliver improved scene recognition so the camera can recognise up to 13 main subjects.
In other words, you get better in-camera post-editing to derive a much better photo. While promising, this certainly calls for a thorough test in the coming weeks.
There are other noteworthy improvements as well. The phone can handle Hi-Res audio at 384Kbps/32bit resolution. With the Mate 10, this will be easy to get into.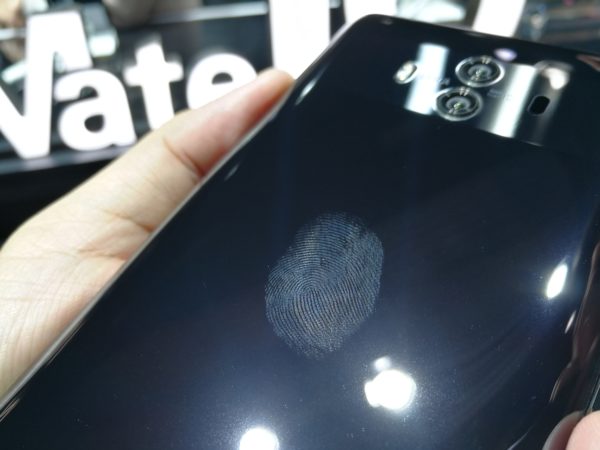 However, on the Mate 10 Pro, which a larger version of the Mate 10, you'll forgo a 3.5mm stereo headphone jack. That means you need a USB-C-to-3.5mm adapter, or you have to go wireless.
Interestingly, the Mate 10 Pro is the spec'd up version of the new Mate 10. It features a longer design due to the longer 18:9 OLED 6-inch screen (at 2,160 x 1,080 resolution), and it has a more practical fingerprint sensor at the back.
Plus, it comes with 6GB RAM and 128GB of storage and this will definitely meet the need of a lot of demanding users. One catch – there's no microSD card slot.
There's also a separate Porsche Design Edition based on the Mate 10 Pro. It will also have a similar OLED screen but boast of 256GB of storage.
All three models will come with the latest Android 8 "Oreo" operating system so expect some nifty features such as support for wide colour gamut display, better notification control and Picture-in-Picture mode that allows a floating viewing window.
There's also background execution limit to reduce the number of apps running in the background to conserve battery and high-performance Bluetooth audio.
Most importantly, the phone can learn how you share your content and will open your most often-used app once you have taken a picture. Talk about nifty.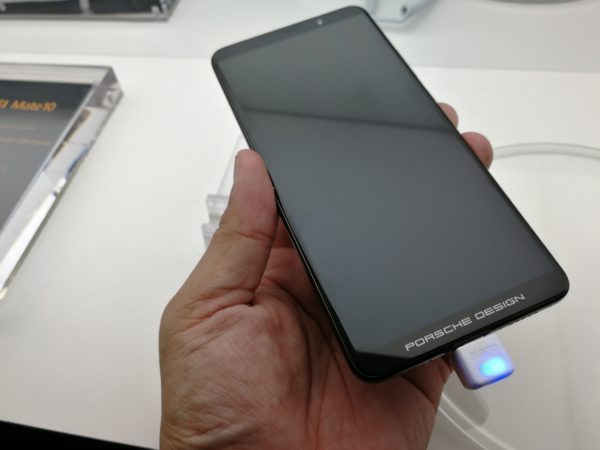 Globally, the Mate 10 will come in Pink Gold, Champagne Gold, Mocha Brown and Black. The Mate 10 Pro colours are Titanium Grey, Mocha Brown, Midnight Blue and Pink Gold.
Singapore will have the Mate 10 on October 28 but it only comes in Black and Mocha Brown. At S$888, it's quite a lot cheaper than many flagship phones priced above $1,000 today.
The Mate 10 Pro and Mate 10 Porsche Design will be launched in Singapore from November 2017. Though local prices have not been revealed, they cost €799 (S$1,275) and €1,395 respectively, which are substantially more than the basic model.
The available colors for the Mate 10 Pro are Midnight Blue and Mocha Brown. The Porsche Design version only comes in Diamond Black.
CORRECTION at 10:16am at 17/10/2017: The original story erroneously listed the screen resolutions for the Mate 10 and Mate 10 Pro as Full HD and Quad HD respectively. It has been updated to reflect that the Mate 10 supports QHD (2,560 x 1,440) and that the Mate 10 Pro runs at 2,160 x 1,080.