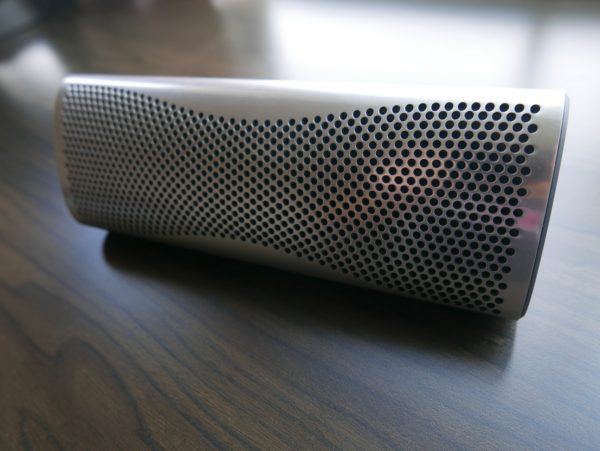 Like it or not, the first thing that a portable Bluetooth speaker should have these days is looks. If it doesn't catch the eye, how will a shopper be motivated to check out its sound quality?
KEF clearly had both in mind when it came up with its latest wireless speaker for the masses. Or those who don't want large boxy stereo speakers connected to a chain of electronics.
The Muo Metal is exactly what you'd expect from a British hi-fi speaker maker turning more to the mainstream. Curved around the edges and sturdy on a table, it looks good and delivers decent sounds from its driver array.
I've always believed there's no miracle in speaker size, that you cannot make sound comfortably with tiny drivers simply because they often find it a challenge to be accurate and free from distortion.
Listening to small speaker arrays, like Sonos' Playbase soundbar (speakers I used to loath), has surprised me of late.
The KEF Muo Metal continues to build on that impression, again with a smart speaker array. Certainly, it punches above its 800-gram frame. If it lacks scale, it compensates by being clear, dynamic and punchy.
The magic is really in the two 50mm drivers, made with KEF's Uni-Q design used in its larger speakers. The addition of a bass radiator supercharges the low-end delivery, adding weight while keeping the all-too-common distortion at bay.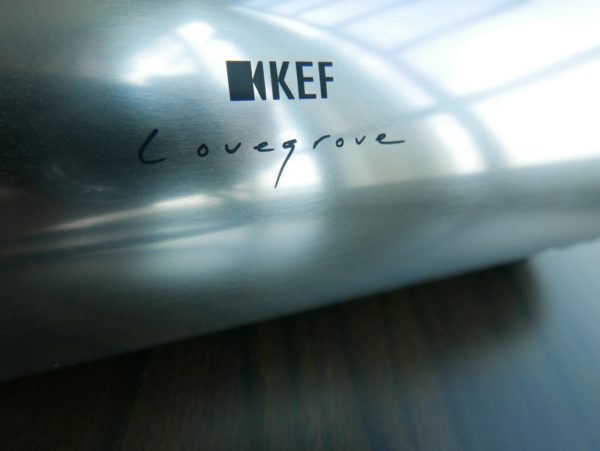 Listening to Massive Attack's tracks over the years, I find the bass expansive and well-controlled at the same time. Indeed, this is one of the better portable speakers I've heard when it comes to delivering on this front.
The Muo Metal doesn't lack speed, either. With electronica, such as Modeselektor's collaborative tracks with Radiohead frontman Thom Yorke, the delivery doesn't miss a beat. It is full of zip and attack, finding the rhythm seamlessly.
There's clearly more thought involved in the Muo Metals' design than a regular Bluetooth speaker. The central tweeter dome, says the company, is decoupled from the outer cone with a flexible membrane.
This means the entire diaphragm can pump out mid-range frequencies while the tweeter moves independently. Result: greater accuracy, especially with higher notes.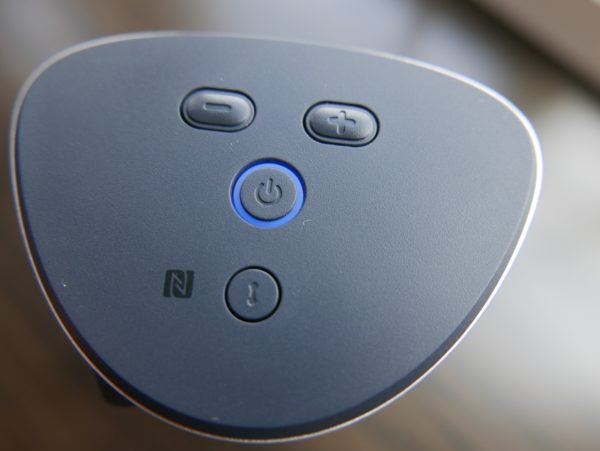 I'm just not sure of the promise of room-filling sound. Yes, the audio is clear enough from such small speakers, but you still can't move that much air efficiently without larger drivers. For that, there's no miracle to overcome physics – yet.
The same can be said of the detail you can get. Again, this is not just an issue with the Muo Metal. It's common on small portable speakers that don't have the capacity to showcase the minute intricacies in many tracks, especially ones with many instruments going on at the same time.
Then again, not everyone looks for that, especially if you're just chilling at a picnic or simply at your desk doing work.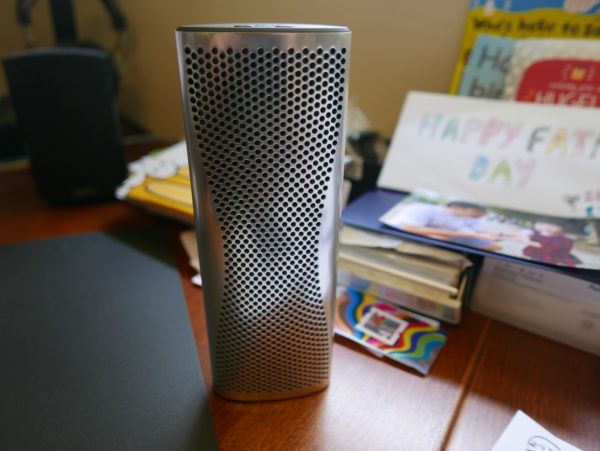 For the S$499 that KEF is asking for, you get a pretty decent deal for a portable speaker. The Muo Metal does sound better than many cheaper options and even more expensive ones, such as B&W's admittedly older T7.
If you're feeling rich, you can even buy a pair of Muo Metals and use them in stereo. I'd caution against spending about S$1,000 on such a system, because there are better speakers at that price.
For a standalone portable speaker, however, the Muo Metal is easy to like. Pleasing to look at and with decent audio for the dollar, it is an attractive deal.