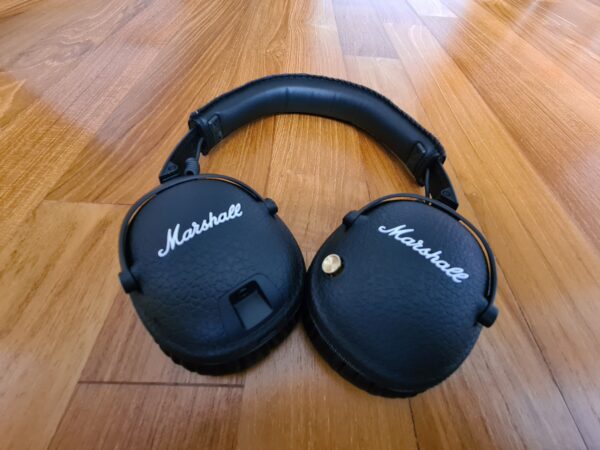 Known more for its guitar amplifiers in the past, Marshall has banked on retro styling to design its headphones, like its latest Monitor II A.N.C, to stand out from the crowd.
I'm not a fan, to be honest. I can understand why the coiled cables and coarse-grain leather-like finish on the ear cups are appealing to some folks but personally, I prefer a sleeker, cleaner design, say, on Beyerdynamic or Sennheiser headphones.
The coiled cable connecting the ear cups on the Monitor II A.N.C, for example, can be replaced by a simple round or flat cable. The retro bit can be a bit overdone.
This extends to the gold-coloured control knob that sticks out of the right ear cup in a rather awkward manner. Yes, it's different but I'd rather have a simple touch panel that's sleek and practical.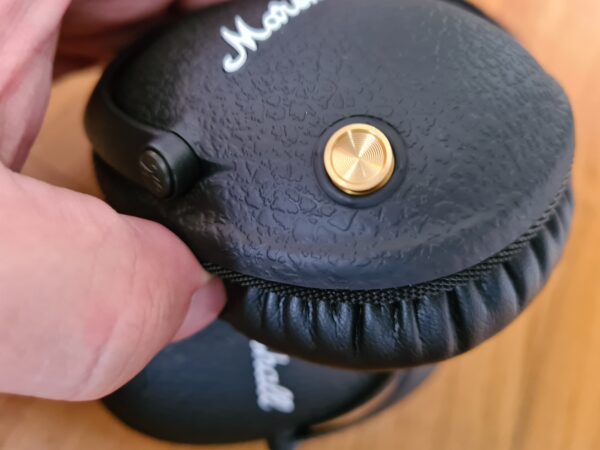 In terms of comfort, the ear cups are passable, though there might seem small to some users. Personally, I feel them pressing against my ears a slight bit more than I like.
What I do like about the design is that the Monitor II A.N.C. are easily collapsible. With the ear cups tucked in, the headphones are small enough to be packed into your bag.
For me, the main selling point for the new Marshall headphones is their sound quality. Out of the box, they display good balance even without any tuning with the accompanying mobile app.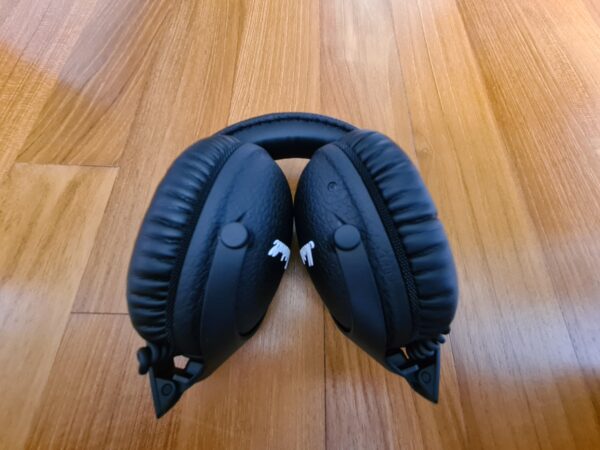 There isn't the annoying bloated bass that I was worried that Marshall would be too keen to overemphasise. Instead, tracks like Coldplay's Church, for example, don't have the low notes overplayed.
There is good separation between the unique components in a recording as well. For example, in a-ha's MTV Unplugged concert, the various singers and instruments are clearly distinct.
There is also an easy, relaxed air about the sound produced by the 40mm dynamic drivers. This is in contrast to the congested and often small-sounding audio on lesser headphones.
What I think the Monitor II A.N.C. can do better is extract more detail from the tracks that are played through them. I also wish there's a bit more sparkle in the high notes.
The active noise cancelling feature on the new Marshall headphones is also handy. They can easily keep out much of the chatter you might otherwise hear in the background, though I'd wish it was a bit more effective like with Sony's WH-1000XM3.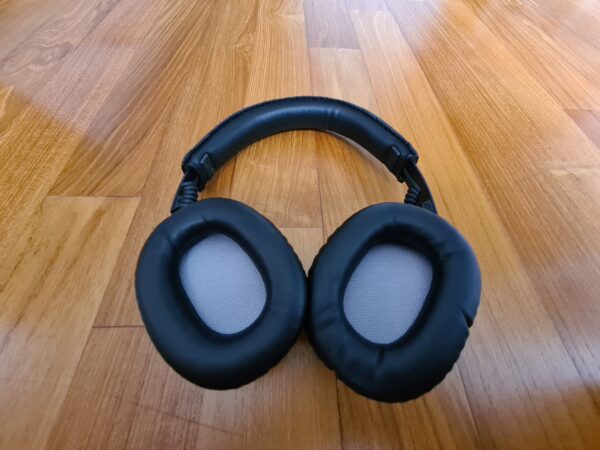 Speaking of that, Marshall does need to consider the competition more when pricing its headphones. It's a tough market out there for Bluetooth headphones today.
The S$549 Monitor II A.N.C. will find a tough time matching its Sony rivals, which are selling for only S$389 now and provide better performance and support for LDAC and aptX HD Bluetooth streaming technologies, which the Marshall headphones do not.
Perhaps Marshall thinks its legacy in the professional music scene can give it more street cred, or that it's retro design can command a higher profit margin.
That would be a pity, because the Monitor II A.N.C. do produce decent audio, which should be their main selling point. They just need to be priced right in this market.