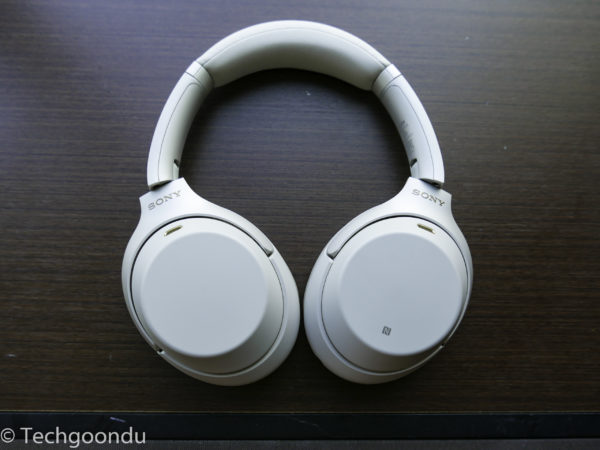 Put on Sony's WH-1000XM3 wireless noise cancelling headphones and it's clear immediately why there's a lot to like about these much-praised travel companions.
Lightweight at 255 grams, they are easy on your ears and head with soft cushion ear pads and an easily adjustable head band. Sony has got comfort done right here. You don't need to have the headphones on too tight to get a snug fit.
Of so many headphones I've tested, the WH-1000XM3 must rank among the most comfortable pairs I've put on. I can listen to them for hours without feeling fatigue, a key consideration for the frequent traveller.
To be honest, I wasn't overly impressed when I first took the headphones out of the box. In terms of looks, these aren't lookers, for sure.
The WH-1000XM3 review sample I got from Sony Singapore were in boring grey – though there's a better looking black option – and the plastic finish was nothing to match what rivals like B&O or Bowers & Wilkins have been putting out.
But I do like that the Sony headphones fold up very nicely into a truly portable case. You can't say the same about many headphones professing to be made for the go.
Okay, there's no bare steel or luxuriously tanned leather on the Sony headphones, but they do work very well practically. By having both a wireless connection and noise cancellation, it ticks the boxes for many users.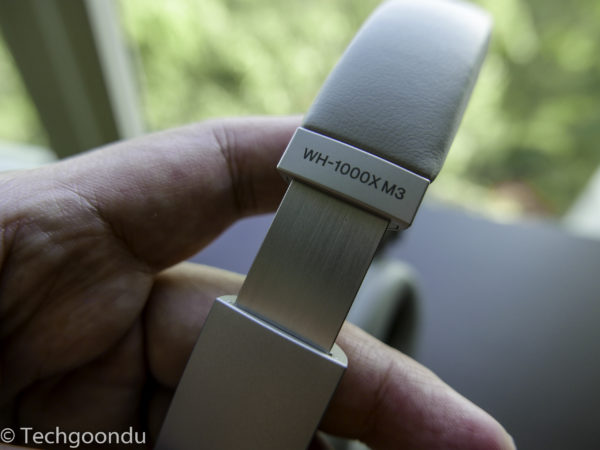 Indeed, when it comes to noise cancellation, I'd rate the WH-1000XM3 as one of the best in the business. Press the noise cancelling button and it runs a test to optimise things for your surroundings. This could be a plane cabin with a constant whir or a coffee shop with background chatter.
With ambient noises well cut out, there is near silence when the music is not playing. That means there is little to interfere with the music. Plus, you can cut out the busy world around you.
What about audio quality? At first, when I plugged the headphones into my reliable LG V30+ phone, I got the expected Sony sound. That meant a little bass-heavy, a little veiled. Not impressive.
Then, to my surprise, things got a lot better when I fired up Bluetooth to connect the headphones to the phone. This bypassed the LG electronics and used the Sony headphones to convert the digital audio signal to analog.
Immediately, there was a lot more transparency. The sense of space was more expansive and you get less of the closed-in feeling that many lesser headphones present. The bass was still in effect, but less obvious.
I fired up A-ha's Summer Solstice live recording and the unplugged performance was as cosy as it was open. At the same time, there was no lack of speed and attack on the faster tracks. Playing a Tebula Rasa album, I really enjoyed the beat from a mridangam, an Indian percussion instrument.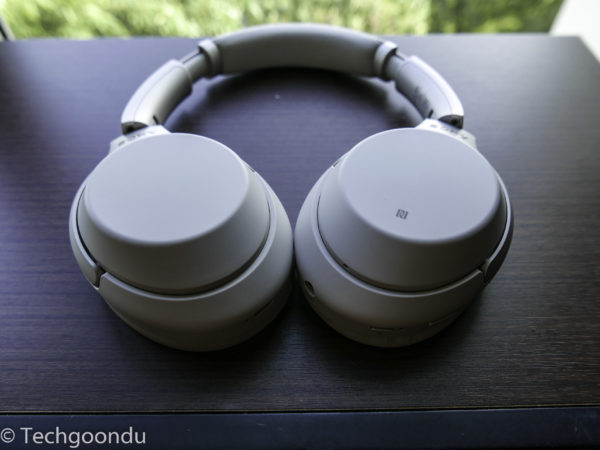 If I'd nitpick, I'd say there should be a little more detail and separation on more challenging or complex tracks. The 40mm drivers are willing but they are clearly unable to match the finesse on bigger headphones (which aren't meant to be brought on a commute).
On Sting's Live in Berlin album with the Royal Philharmonic Concert Orchestra, you tend to lose track of some of the instruments on stage. The same with a live Hans Zimmer concert recorded in Prague.
That's not to say the Sony WH-1000XM3 headphones are not great for most of the music you encounter. For its target audience – folks on the go instead of those sitting at a desk meditatively – the audio quality is better than many competitors.
Let's not forget the Bluetooth equation in this. There is no doubt that Sony's own LDAC streaming technology has made a difference here. My V30+ phone supports it so it tells me it is connecting to Sony's audio codec, to surprisingly good effect.
It's good to see Sony also supporting chipmaker Qualcomm's aptX HD technology, another codec for high-resolution music files. That's because there are many smartphones using Qualcomm chips out there. On your phone, you just have to select the option to output Bluetooth audio at the highest quality.
Battery life appears decent too for the Sony headphones. It promises to play up to 30 hours with noise cancelling turned on, which is good enough for any flight. Juice it up from zero for just 10 minutes and it can last three hours, for those short hops out of town.
What I also like are the touch controls, which let you control volume and change tracks easily by simply touching your right ear cup. Move your fingers up and down to change how loud you want things. Left and right changes the track.
At S$549, the Sony WH-1000XM3 are priced closely enough to Bose's popular QuietComfort 35 II (S$529), which I also like a lot. Both are great noise cancelling headphones on the go.
Quality-wise, however, I like that the Sony headphones can do LDAC and aptX HD, which means your high-resolution music tracks can be streamed without issue, if those are on your playlist.
If you're looking for a pair of wireless, noise cancelling headphones that play music well, the WH-1000XM3 should definitely be high on your list to check out.