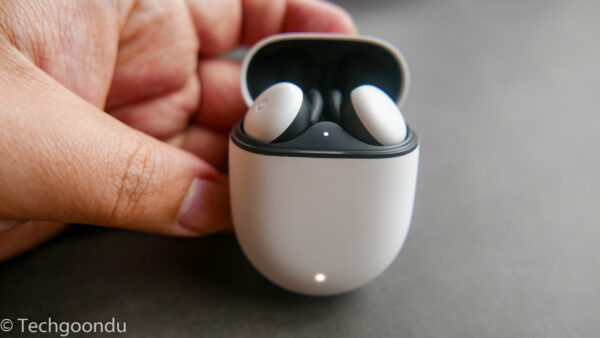 As first impressions go, the Google Pixel Buds are as welcoming as Bluetooth earphones can be. Take them out of the charging case and a menu pops up on my Samsung Galaxy S20+, asking if I wish to pair the two.
It takes literally seconds to get up and running with the Pixel Buds, given the tight integration that Google has managed with Android phones, such as the Samsung flagship model.
That ease of use is what I think will help Google sell a lot of its truly wireless ear buds, just like how Apple has done so with its AirPods, which work perfectly with its iPhones out of the box.
Ease of use is king here. For the Google Pixel Buds, after the basic pairing is done, the Google Assistant pops up, asking if you would let it work with your new Pixel Buds.
Saying okay lets you simply tap on your earphone and tell the phone what to do, say, play a Coldplay song on Spotify or tell you where's the nearest petrol station.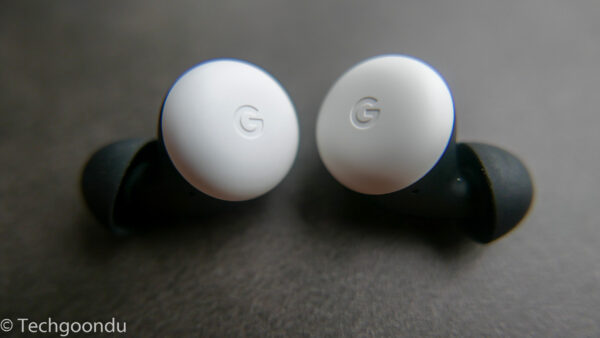 Yes, other Bluetooth earphones also support Google Assistant these days, but few do it as seamlessly as Google's own earphones, which are tightly integrated with the experience.
Like when you sign in to a new Android phone, you get prompted via an e-mail to quickly set up Google Assistant to maximise the features on your earphones. That's possible because Google already knows your e-mail, unlike, say, Sony or Sennheiser.
The close integration also shows in the tidy and simple mobile app that accompanies the Pixel Buds. It shows you the battery life left in each earphone as well as diagrams on getting used to the touch controls, which is a great help to get started with.
There's also an option for adaptive sound, which helps to make sure that you don't get irritated by outside noise as you're listening to your music or joining a call. I'd have liked an equaliser function to customise your sound as well.
Speaking of environmental sound, the Pixel Buds do a good job of keeping the noise out. No, they don't have active noise cancelling, like on Sony's excellent WF-1000XM3, but the Google earphones' fit help to ensure your music is not interrupted by background chatter.
When it comes to voice calls, the Pixel Buds are excellent as well. The dual beam-forming microphones on each earphone let me communicate clearly during calls.
I actually asked participants in a recent Zoom call if they could hear me well and all were satisfied. From experience in the past six months of calls, I can tell you that not all Bluetooth earphones do well for voice call quality.
Another big selling point for the Pixel Buds is comfort. They are among the most comfortable truly-wireless Bluetooth earphones I've worn. Weighing just 5.3g and using tiny "fins" to hold up in your ears without pushing too hard onto them, they are a joy to use for hours.
They are also sweat and water resistant (rated at IPX4), which means you can bring them out on your workouts. I did a brisk walk with them and found that they offer the snug fit you need for exercise, so yes, you can absolutely use them in the park or gym.
The Pixel Buds certainly appear well made, even though the focus for Google has been its software and integration with its many online services, such as Assistant.
The finish on the case and earphones, for starters, is neat and classy. The simple non-glossy white plastic finish used for the charging case and the earphones is smooth to touch and has a high-quality feel to it.
At the same time, the earphones' capacitive touch sensors are very sensitive. A soft touch lets you quickly stop the music, change tracks or answer a call.
This is an important feature because many earphones just don't have controls that are as sensitive, leading to awkward moments when you want to answer a call or pause the music.
Yet another nifty feature is the Google Pixel Buds' proximity sensors. Like on other high-end earphones, this means that the earphones automatically play or pause your music when you put them on or take them out.
What's not to like? Well, I'd say the audio quality for music is a little subdued. The 12mm dynamic speaker driver on each earphone seems to be tuned to be unoffensive but they lack a sparkle in the high notes and need a bit more heft for the bass.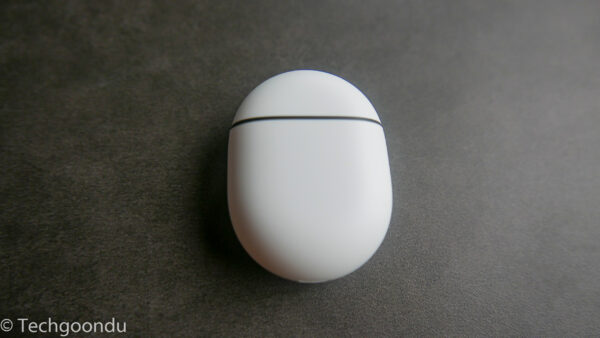 Playing back some random tracks from pop to jazz pieces, you sense a missing edge. Some of the tracks on Coldplay's new Everyday Life album, for example, could do with a bit more transparency. The sound can feel a little veiled at times.
I know I'm quibbling about a pair of earphones that are probably not designed for audiophiles. If you're not so bothered with audio quality for your songs, like if you only use the Pixel Buds for your runs, then this isn't an issue.
Like Apple's AirPods, the Google Pixel Buds are what I'd called personal assistant earphones that extend your phone, much like how Joaquin Phoenix's character spends all day speaking to an artificial intelligence (AI) girlfriend in the 2013 movie Her.
Google certainly would like you to use your earphones all day, with five hours of listening time and 2.5 hours of talk time promised on a single charge. Juice them up with the wireless charging case and you get 24 hours of listening time and 12 hours of talk time.
For this purpose, the S$269 Google Pixel Buds are a great companion for your Android phone. They become a natural extension to your phone that can be worn comfortably for hours.
However, if you prefer to have a bit of music quality, then go for Sony's WF-H800 (S$259) or WF-XM3000 (S$349, comes with active noise cancelling). Larger in size and less pretty but they sound better.