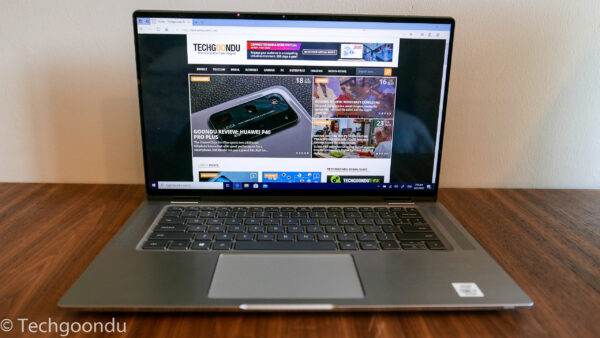 Holding up the Dell Latitude 9510 for the first time, you see how far this line of laptops has come from being the poorer cousin to the American PC maker's famed XPS series.
With a dark metallic finish that is smooth to touch yet relatively free of fingerprints, it ticks all the right boxes in terms of a sleek looking machine.
The relatively slim edges around the screen, though not seemingly as slim as on the flagship XPS 13, attest to this attractively designed 2-in-1 laptop. No longer is this Latitude laptop an ugly duckling to its more illustrious counterpart.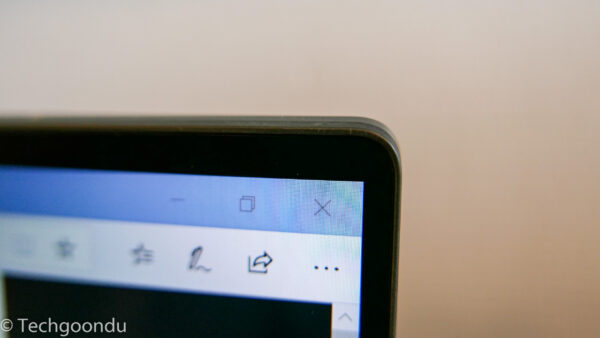 The aluminium material also feels hardy. It certainly looks like it can withstand some bumps and knocks. Despite its newfound good looks, this is a workhorse machine, after all.
Speaking of that, the Latitude 9510 I tested is a 2-in-1 laptop, which means you can flip the screen around to turn it into a tablet of sorts. That's great when you want to prop it up like a tent to watch your favourite Netflix shows on a train or plane in future.
The laptop is easy to flip around, a sign of the maturity of such designs today. More importantly, the hinge looks and feels sturdy. It's less attractive looking than a regular laptop but it's probably come a long way from the first designs that had heavy hinges that stood out awkwardly.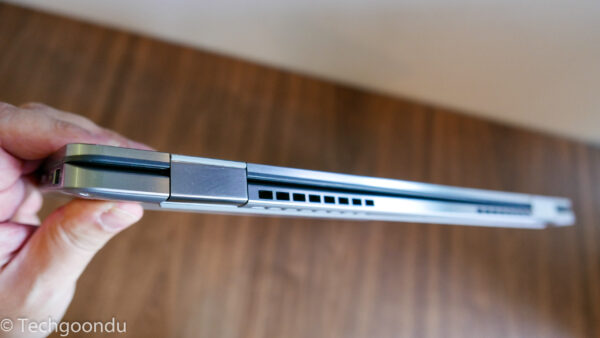 One downside of having the best of both world is the weight involved. The Latitude 9510 weighs 1.4kg, just a bit more than the 1.2kg on the XPS 13, but somehow it feels heftier in the hand. Perhaps I'm too used to my own smaller laptop that I use every day.
Still, the Latitude 9510 sports a larger 15-inch screen versus the XPS 13's 13.3 inches. Plus, it's a 2-in-1 so you could argue that the added versatility is worth the added weight.
Speaking of screens, the Latitude 9510 comes with a workhorse Full HD screen. It has decent contrast and it probably helps to save on the battery usage, but this isn't the same high-end 4K screen that the XPS 13 is known for.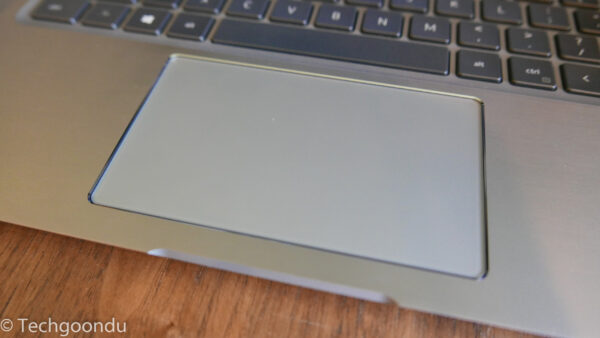 What I like are the keyboard and touchpad, which are both large and easy to use. The keyboard has fair amount of tactile feedback, which is fine by me, though those looking for hard keys might find the ones on the Latitude a bit softer than they like.
One thing that the Latitude 9510 has over over XPS 13s is the availability of full-sized ports. You can plug in a full-sized HDMI cable to project onto a TV or connect a USB flash drive directly to the laptop, without using an adapter.
I also like it that the Latitude 9510 comes with stereo speakers on both sides of the machine. This is what the added space of a 15-incher affords. The sound is decent for listening to music when you're working, but then again, I suspect you might be using earphones if you prefer good audio.
What about performance? Well, the Latitude 9510 performs as you'd expect of an Intel 10th-generation machine, which is great.
The machine I had for review sported an Intel Core i7-10810U, 16GB of RAM and a 512GB NVMe solid state drive (SSD). In tests that mimic everyday tasks, it performed well.
In the PCMark10 test, which include wordprocessing, videoconferencing and other productivity tasks, the Dell laptop scored 4,022. This higher than the Huawei Matebook 13, a Core i5 laptop with a faster graphics chip, and just slightly behind the LG gram 17, a Core i7 laptop with a similar integrated graphics chip from Intel.
To be sure, the Latitude 9510 isn't a gaming laptop. So, in 3DMark tests, which simulate games, the results are not stellar, as you'd expect.
It scored 5,009 for the Night Raid subtest, 4,172 for the Sky Diver subtest and 1,070 for the Fire Strike subtest. It couldn't complete the more demanding Time Spy subtest, returning an unknown error after each of several runs.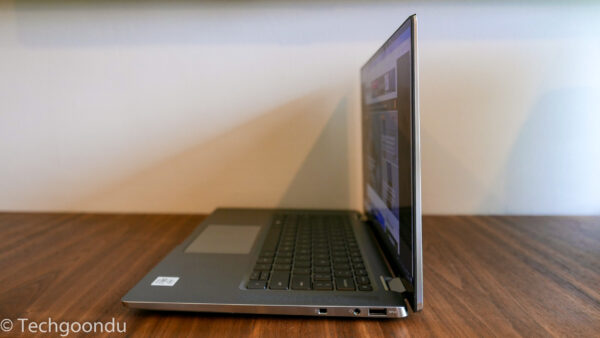 It's interesting that Dell isn't selling the performance specs as much as it is pushing its new artificial intelligence (AI) features that are said to fire up apps faster once the PC understands how often you use them.
To be honest, I didn't notice enough of a difference, perhaps because I hadn't used the machine enough. It takes just hours to learn, Dell says, but then I was running benchmark tests on the laptop, so that isn't regular usage.
What may be more useful is perhaps the ExpressCharge feature, which Dell says uses AI to determine your usage pattern to determine when to fast-charge your battery and when to go slow, to preserve your battery. This takes two weeks to learn, according to Dell.
Speaking of battery, the 88 WHr polymer power pack in the Latitude 9510 promises 34 hours of battery life on the go. That's useful for any long trip or meeting outside your office or home.
What I also like is the comprehensive BIOS features, which let me easily reset the PC with a previously saved image as well as back up files to an external drive. Handy when your Windows installation goes wonky, though that is less common today.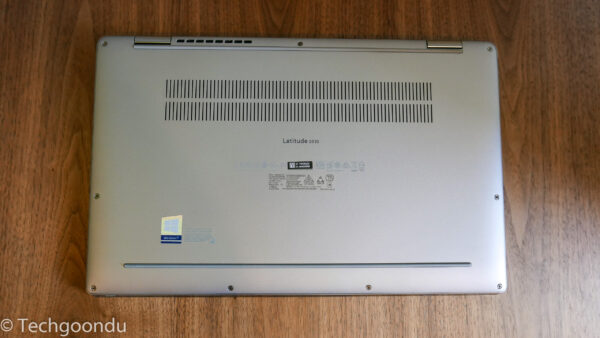 Clearly, Dell has created a well-thought-out machine in the Latitude 9510. Like HP, it has realised that its workhorse laptops aimed at corporate users have to be as good looking and well built as its flagship models.
The new laptop's thermal control is great, for example. The dual-heatpipe cooler under the chassis manages to keep things running cool despite running at full tilt. That's something many thin and light models don't do, often resulting in an uncomfortable surprise when you place one on your lap.
There's also an option for a 4G add-on module so you can get connected on the go. However, the Qualcomm module costs an additional S$480, so that's not cheap.
Speaking of that, the Latitude 9510 also doesn't come cheap. My review unit with the Core i7, 16GB RAM and 512GB SSD, which is an above-average work machine today, costs S$3,648.70.
If your budget is too stretched, you may consider a less powerful unit with a Core i5-10210U, 16GB RAM and 256GB SSD that goes for S$3,382.83. There's also a basic laptop version without the 2-in-1 feature, which starts from S$3009.27.
The market is tough, though. In comparison, LG's gram 17, with a Core i7 chip and bigger screen though without the sleek 2-in-1 design, costs S$2,699. That's significantly cheaper at a time when companies are looking to cut costs.
I'd still recommend the Latitude 9510 if you can afford it, because it has a great 2-in-1 design that will be useful to business users who want a slightly larger screen than a 13-incher. It will be a great travel companion, when travel is possible again in future.