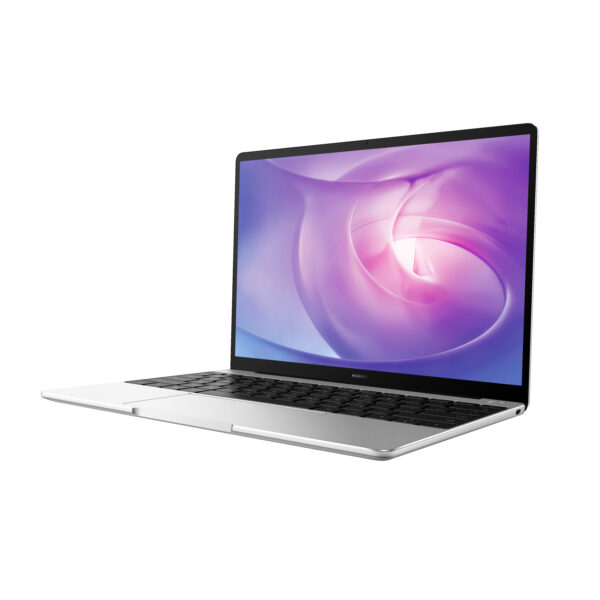 The Huawei MateBook 13 is the latest Windows laptop from the Chinese electronics giant and it will look the part in any corporate setting. The metallic chassis appears well put together.
The 1.3kg laptop is only 14.9mm thin, which Huawei is keen to show off as a great thin-and-light companion for your home or office use. The space grey finish is also meant to look sleek.
Inside, you get an Intel Core i5-10210U processor, an Nvidia GeForce MX250 graphics chip, 16GB of RAM and a handy 512GB solid state drive, which are what you'd expect from a pretty high-end unit today.
This is borne out in the benchmark tests I ran to measure its performance in handling everyday tasks such as video calls or word processing.
In the PCMark 10 test, the MateBook 13 scored 3,904, which is respectable. In comparison, it's slightly slower than the LG gram 17 we tested last month, which sported a Core i7 chip but only 8GB of RAM.
The Huawei laptop did slightly better in a test aimed at simulating the games people play, however. In the 3DMark Time Spy test, it scored 1,271, much higher than the LG thin-and-light model which only came back with 569.
This is due to the beefier Nvidia GeForce MX250 graphics chip, which will give you some mileage over the standard Intel integrated graphics. However, it's still a modest chip in terms of gaming performance, so this laptop isn't one for your all-night gaming sessions.
Certainly, the MateBook 13 is more than powerful enough to prepare my presentations, write a report on or get on a Zoom teleconference. The two onboard microphones and a 1-megapixel front-facing camera help make for clear calls.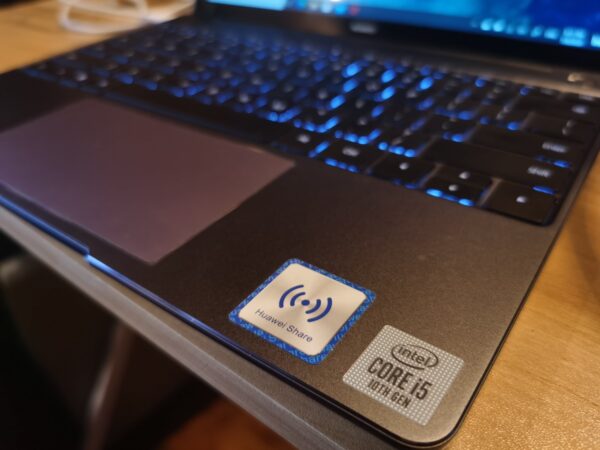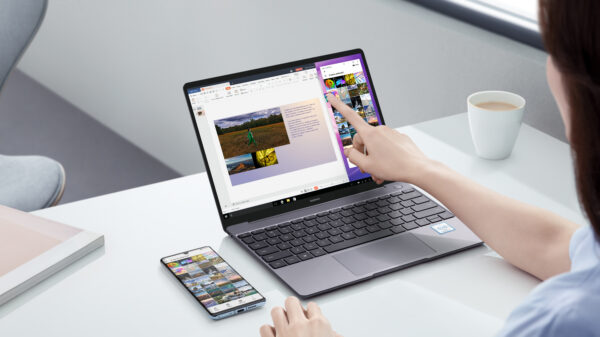 The MateBook 13's best trick is its ability to connect with a Huawei phone via Huawei Share, which makes it a breeze to transfer files, photos and videos between the devices. I can also control my phone directly via the laptop touchscreen without touching it.
The MateBook 13's keyboard is as large as one you see on many rival laptops. It has good tactile feedback, which makes touch-typing a joy. The power button doubles up as a fingerprint scanner for quick access to the laptop.
Another thing I like about the MateBook 13 is its size. I prefer the 3:2 ratio (2,160 x 1,440 pixels) to the 16:9 seen on many other laptops, as I find the shorter shape easier to hold and pack away.
What is surprising is the brightness of the screen, Oddly, it is not as bright as I expect even when the setting is pushed to 100 per cent and the laptop is plugged in.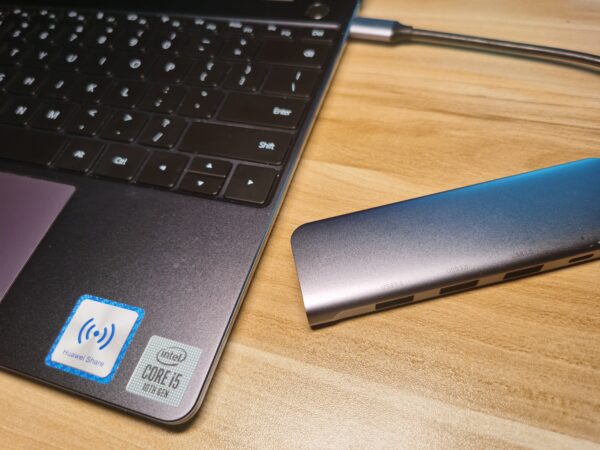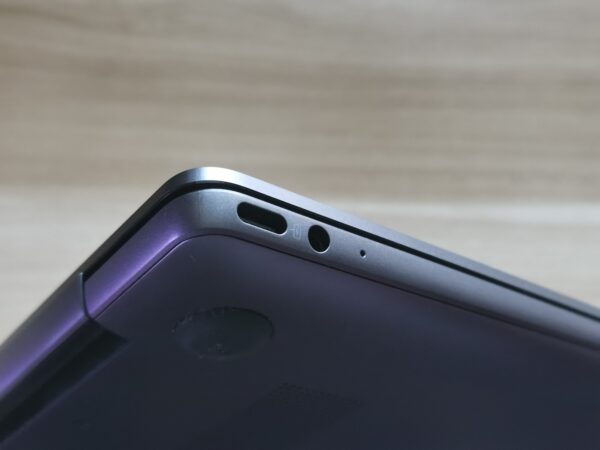 One other thing to note is the lack of ports to plug in your accessories. While the MateBook 13 looks sleek, having just two USB-C ports, including one for charging up the laptop, means limited options on the road.
You might want to buy an extra USB hub that comes with an HDMI port if you want to connect to an external monitor, for example. This means added cost, plus the adapter takes up space in your travel bag.
Finally, the MateBook 13 also runs hot after a while. This makes my wrists uncomfortable while typing and I find myself propping up the laptop to allow cooler air to circulate below. Not an ideal scenario.
At S$1,598, the MateBook 13 is competitively priced. Its design, with a colour scheme reminiscent of an Apple MacBook, will attract some potential buyers.
However, you'd have to take note of some of the shortcomings. The lack of screen brightness and the warm chassis after prolonged use have to be factored in.