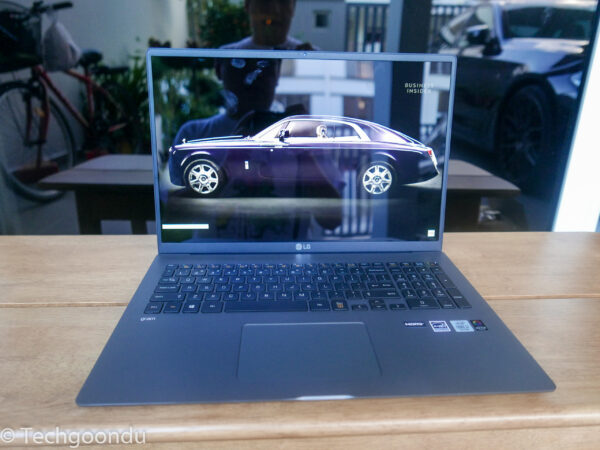 If you're looking for a large-screen laptop without the usual weight, then the latest LG gram 17 with a 17-inch screen has to be on your shopping list.
The thin and light gram series from the Korean manufacturer have always stood out when it comes to delivering a large screen on the go, but the 2020 lineup brings Intel's new 10th-gen processors as well as a handy 2K screen.
In terms of looks, LG has gone for a subdued but understated dark silver metallic finish. Good news is it doesn't attract fingerprints.
The look may be a little utilitarian but the design is clean and neat. The chassis also feels hardy to touch, because it's made of a "nano carbon" magnesium alloy.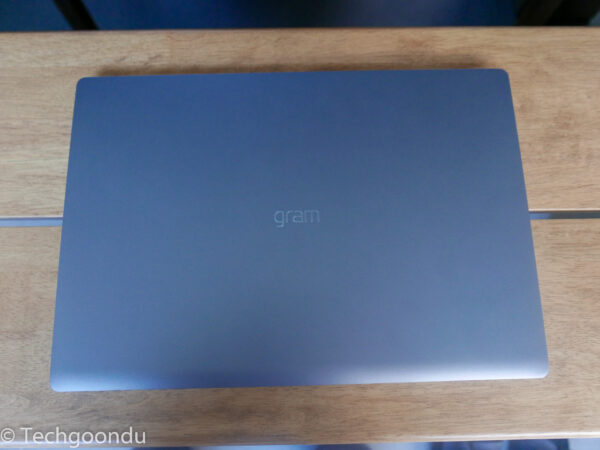 In years past, there might have been fears of gram models being too light for their own good. But that's not taking into account the all-metal chassis that promises high tensile strength along with the light weight.
LG says its gram laptops have gone through tests set by the military, for example, the United States' MIL-STD-810G standard for guarding against shock, pressure, dust, temperature and more.
To keep things portable, the gram 17's bezels around the screen are relatively thin. They are not as skinny as what you find, say, on a Dell XPS 13 but they look modern enough.
As you'd expect from a sizeable 17-inch laptop, you get the luxury of a number pad on the right, so you can key in all your numbers faster on your Excel sheet.
The keyboard is pretty nice to type on though the keys can do with a slight bit more key travel. That's considering that other laptop makers have upped the game in terms of delivering keyboards that offer good tactile feel.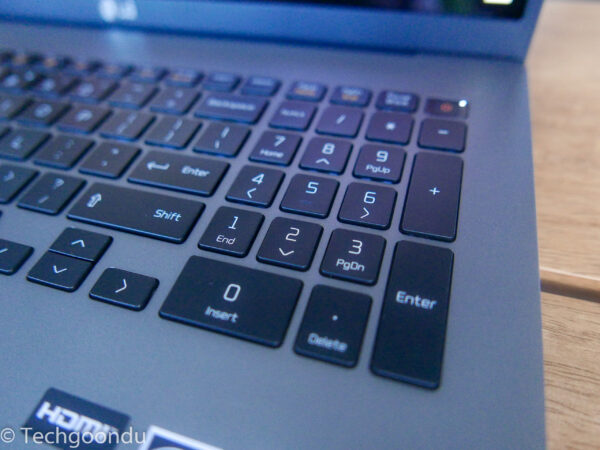 Fortunately, the keyboard isn't bad on the whole, and you don't bang your fingers against the metal. Comfort is important to someone who needs to type a lot, say, a journalist.
Speaking of that, a large screen like this will be a godsend for journalists working on the road. Instead of switching between windows on a small 13.3-inch screen, here you have enough real estate to place two windows side by side.
That means I can look at a media release, an e-mail or my own notes in one window and have the story I am writing in the next window to quickly confirm some facts.
This, for me, is the gram 17's main selling point. Despite its larger screen, it weighs 1.35kg, just slightly more than the 13-inchers that commonly come in about 1kg or more.
Okay, it will take up a lot of space on your table in economy class, but it is fine if you have slightly more elbow space, say, on a shinkansen in Japan. Or on your desk, for that matter.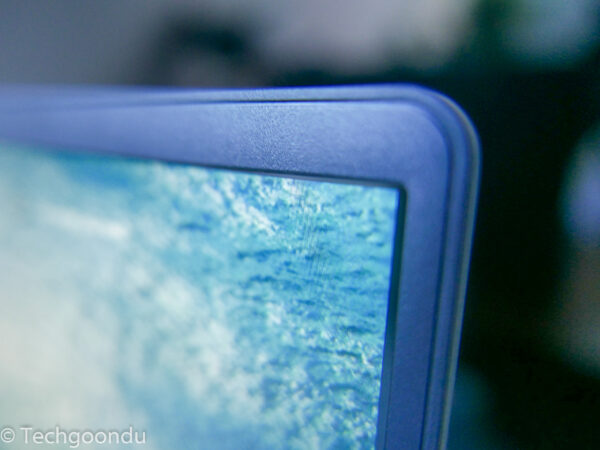 It helps that the screen, an IPS version, is relatively vibrant as well. The colours may not pop out of the 2560 x 1600 screen as clearly as on a Dell XPS 13, for example, but the gram 17 does a decent job, nonetheless.
When it comes to performance, this year's gram 17 packs the latest hardware. The model I tested comes with a Core i7-1065G7 processor, though there's a cheaper option for a Core i5 one as well.
My review unit also comes with 8GB of memory and a 512GB solid state drive, which should be good enough for most users looking to buy the gram 17.
In tests that measure performance in everyday tasks, the LG laptop acquitted itself well. It scored 4,023 in the PCMark 10 benchmark, close to the 4,375 score on an HP Spectre x360 13, which had a similar processor but double the memory and storage space.
As with most thin and light models, the gram 17 isn't a gaming machine. Though the onboard Intel Iris Plus graphics chip offers an upgrade over last year's version, it is probably only good for casual games or if you turn off the special effects in more competitive or "serious" titles.
Tested with 3DMark, a synthetic benchmark that is modelled after many of today's games, the gram 17 shows where it is lacking.
In the more demanding Time Spy subtest, it scored only 569 (a Razer laptop with a beefier graphics chip scored more than 1,000 last year). In the less demanding subtests, the gram 17 came in with 1,250 for Fire Strike, 4,558 for Sky Diver and 6,809 for Cloud Gate.
To be fair, this is the performance you'd expect from many similar thin and light machines. These are made more for your e-mails, Excels, Zoom calls and video editing, but not so much for gaming.
One issue I have to highlight is the price, though. Costing S$2,699, the LG gram 17 isn't a cheap machine, even though it does offer bang for buck if you are looking for a large screen for the road.
I suspect it will win over users who know exactly what they want with their workhorse laptop. The 80Wh battery, for example, promises more than 18 hours per charge.
I also particularly like the three full-sized USB ports as well as an HDMI port. That means you don't worry about carrying an adapter around to plug in USB drives or connect to a screen.
The Thunderbolt 3 port also comes in handy if you have an external drive or screen that needs one. Plus, the microSD card slot can accept cards storing images taken on a camera.
Separately, a fingerprint reader makes it easy and secure to log in. One thing I'm puzzled by is the network port, supports only up to 100Mbps instead of the 1Gbps broadband available in Singapore. Best stick to the Wi-Fi 6 onboard then.
So, will practicality win through for LG? I'd say go pick up one of these gram laptops when the retail stores open again in Singapore, as Covid-19 restrictions ease up. You'll be surprised how light it feels, despite all that is packed inside.