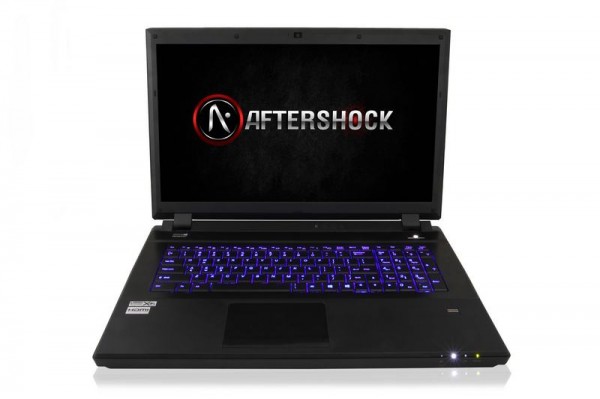 At a time when mainstream PC makers are coming up with ever slimmer designs, Singapore's Aftershock PC is bucking the trend with a monster of a notebook that packs in two graphics cards for hardcore gamers.
A pair of the two fastest mobile graphics chips now – either an Nvidia GTX 680M or AMD Radeon 7970M – will be running in tandem in the Aftershock Titan machine. This will rival most desktop PCs when it comes to performance for just about any game.
Unlike other gaming machines with loads of bling, the folks from Aftershock have gone with a chassis that is understated. There's still a customisable backlit keyboard – handy when you're gaming in the dark – but the most useful features are under the skin.
The 17.3-inch Full HD screen here, says Aftershock PC, is capable of high colour gamut, thus offering more accurate colours. The Onkyo speakers with subwoofer onboard should also appeal to users who are picky about sound.
And finally, there's even a fingerprint sensor, a feature usually found more often on corporate models. This can be linked to, say, your Facebook account, so only you can log in to your page securely.
How much would all that cost? The Singapore startup says prices start from S$2,700, depending on whether you pop in an Intel Core i5 or i7 or solid state drive, for example. The Titan machine is fully hand-made and customisable, it promises.
The notebook goes on sale at the Sitex expo from November 22. It's not cheap as regular notebooks go, but it is competitive with similar high-end gaming notebooks from the likes of Alienware or Toshiba, which often cost more than S$3,000. And they don't have dual graphics chips inside.