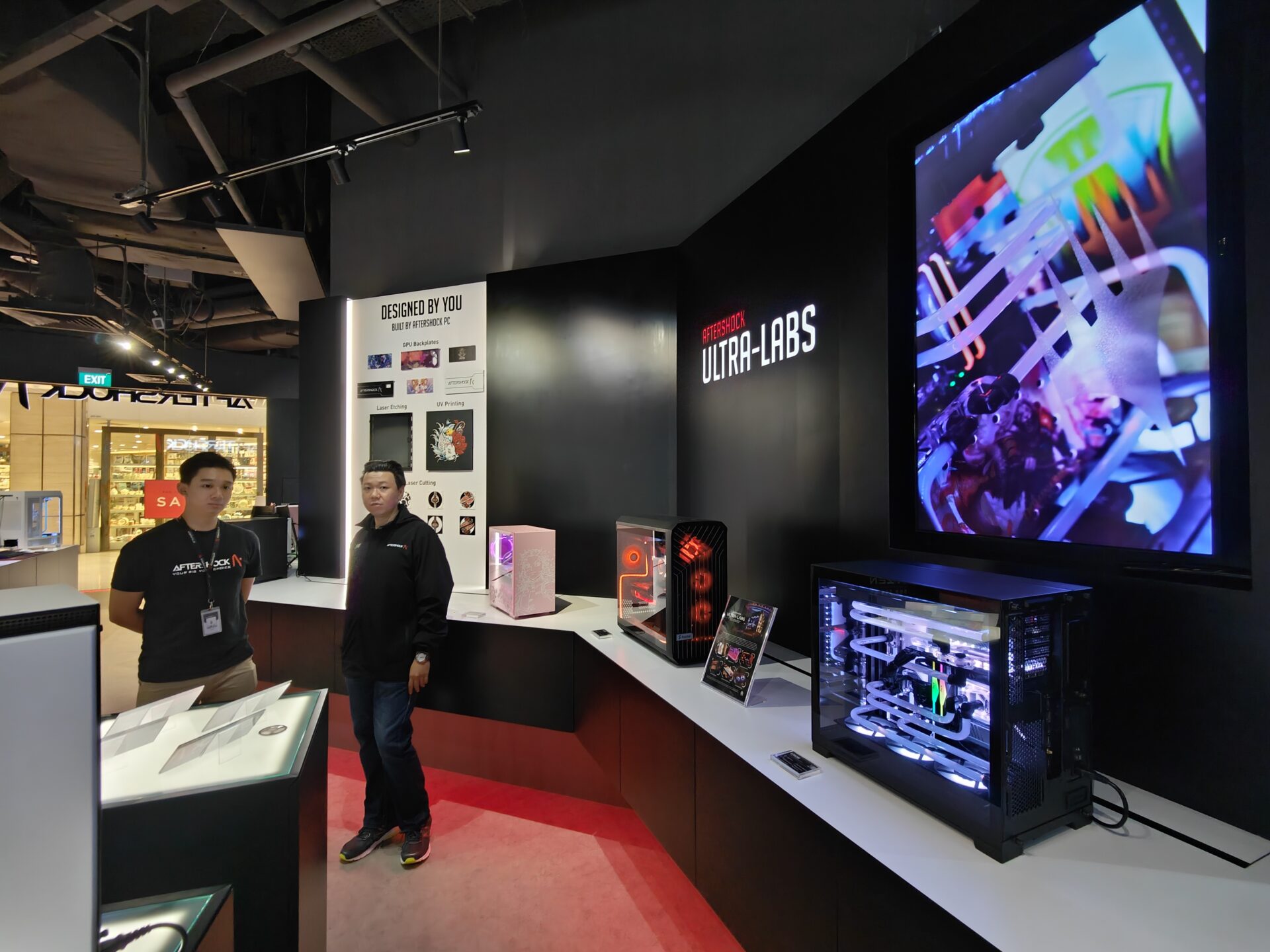 A decade after selling its first PC as a fledging custom PC builder, Singapore's Aftershock PC has opened a flagship store at Suntec City to showcase its latest gaming PCs that users can customise to their hearts' content.
The new retail outlet give consumers a quick glimpse of, say, the fancy watercooled setups that are a world apart from cookie-cutter machines that are the norm from other PC makers.
They can also select PC cases, processors, graphics cards and peripherals like headphones and microphones from Logitech and Razer.
PC geeks can make their computer truly their own by adding graphics processing unit (GPU) backplates, laser etching on the CPU box glass panel or even a specially cut fan cover to match the overall theme of a PC build.
Besides the desktop PCs that Aftershock are well known for, there are also customisable laptop options for folks looking for a mobile machine.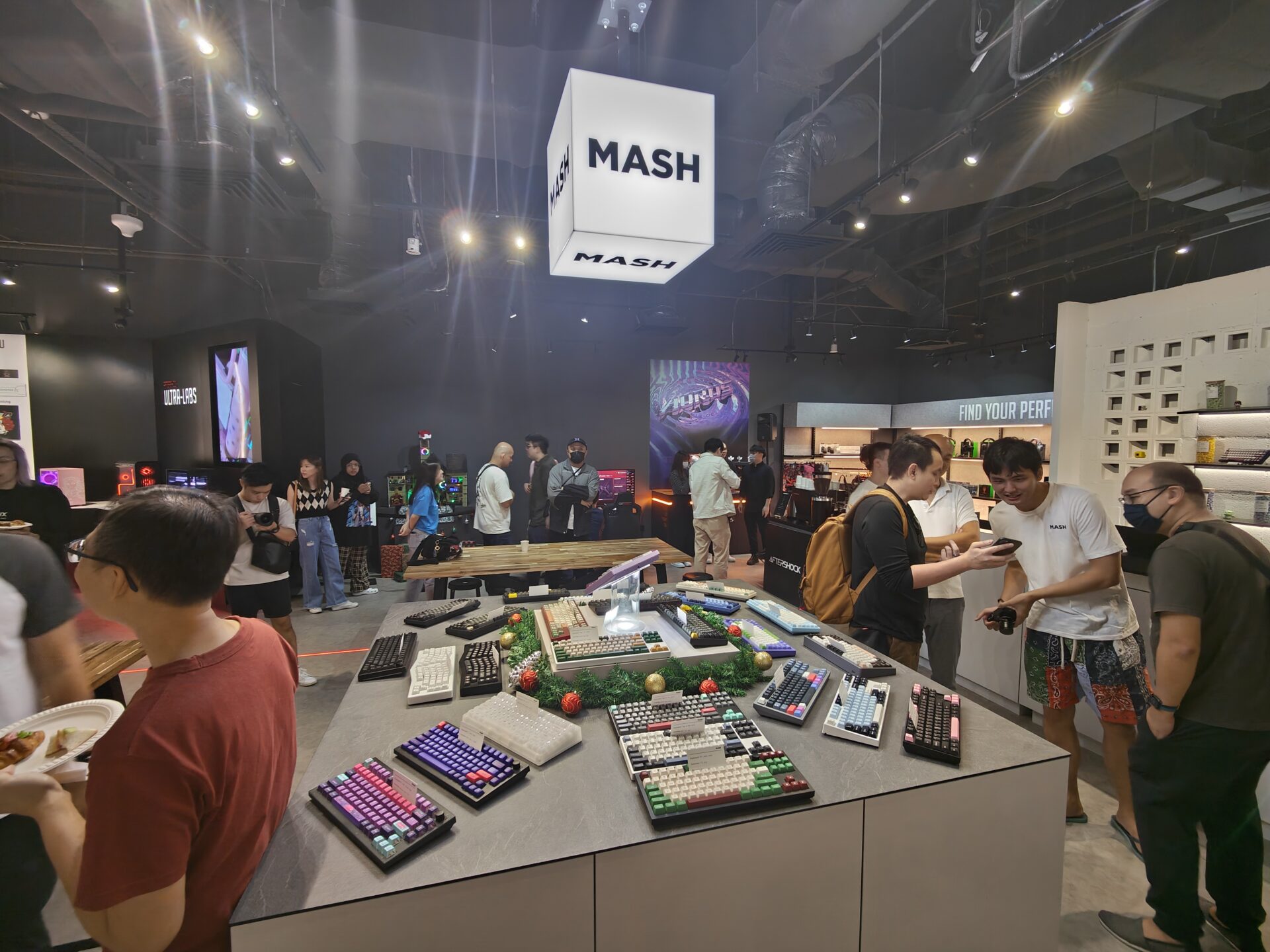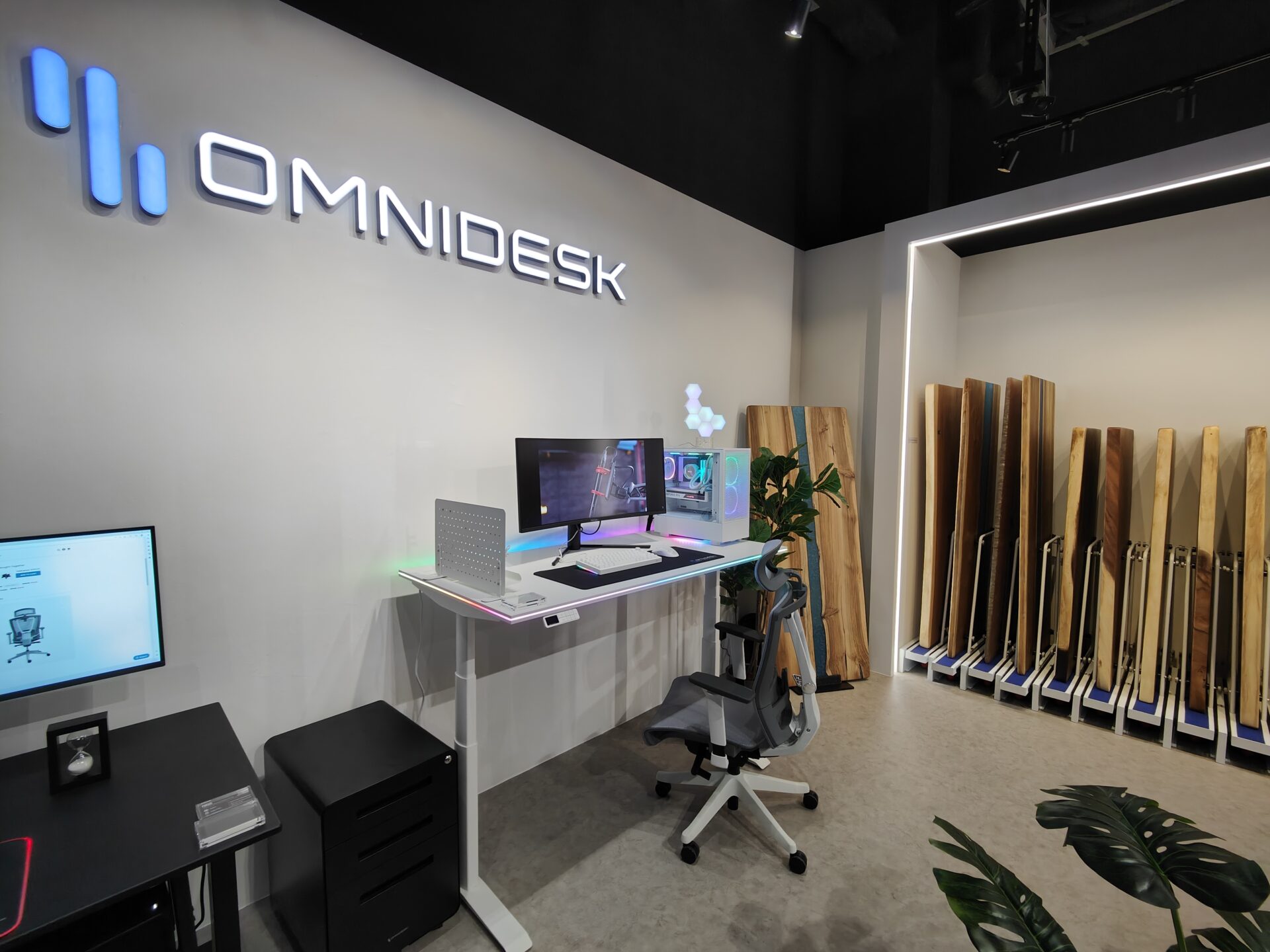 The new shop also stocks Aftershock's peripherals. Here, customers will find the company's Mash keyboards and Omnidesk convertible standing desks.
At the new store, they can get a feel of the products before ordering online. They also get to choose the mechanical keyboard switches that go with a keyboard in various designs and colour choices.
Among the ready-made offerings here is the Akko split keyboard, which promises to lower the risk of carpal tunnel syndrome, or pinching of the median nerve, caused by prolonged keyboard and mouse usage.