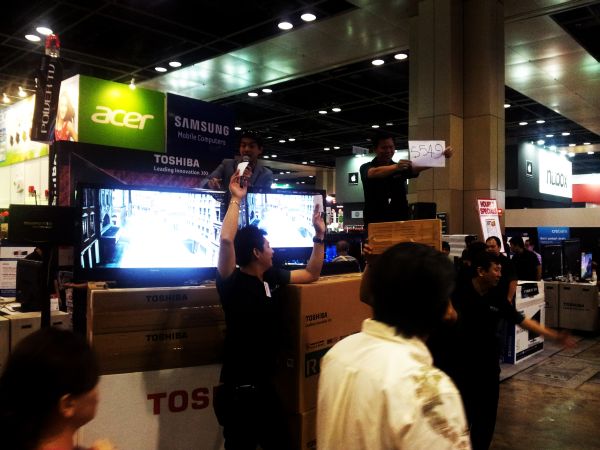 The usual sight of folks with trolleys of  flat screen TVs to printers in tow are back this weekend at Suntec City, thanks to the Comex 2011 show.
With bargain basement prices for items such as TVs – a Toshiba 42-incher for going for just S$549 – and laptops bundled with all sorts of freebies, the tech bazaar promises good deals for folks who brave the human jam at the halls in Suntec City.
Here are some hot deals that Techgoondu sussed out yesterday while there for a quick walkthrough:
Trade in your old game console
Microsoft is taking in your old game consoles for as much as S$150, which you can offset for a spanking new Xbox 360. The 4GB Kinect version with the motion controller costs S$469, while the 250GB version costs S$649.
There's also a really chio Gears of War 3 limited edition of the console, which costs S$640 and comes with 320GB storage plus a couple of customised controllers and the game, a composite cable and a wired headset. More details here.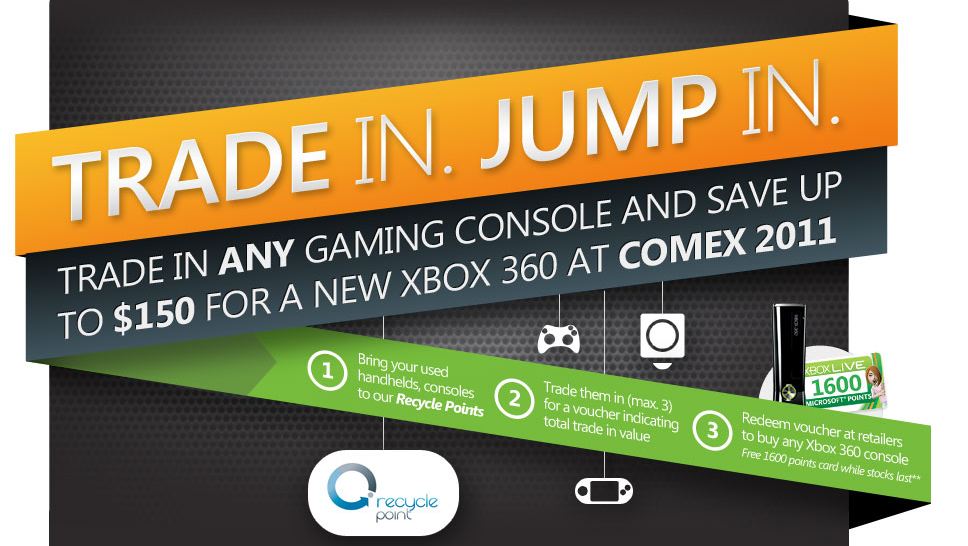 Huawei's new MediaPad
Fancy a small Android tablet with a 7-inch screen? Check out Huawei's MediaPad, which is going for a pretty attractive S$598 at a booth that is jam-packed with gadget lovers.
The light 390-gram device comes with both 3G and Wi-Fi, has a fast 1.2GHz dual-core chip and claims to be the first to run Android 3.2. The high-resolution screen is also a delight to use, going by a quick preview we had with the tablet back in June.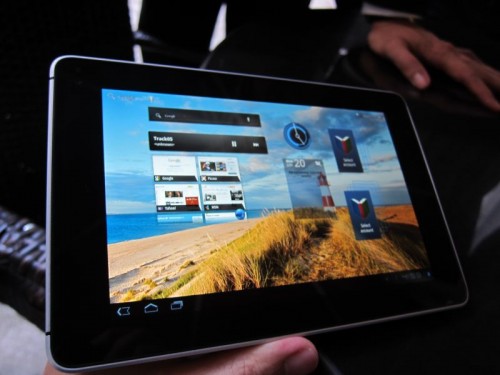 Get free upgrades for your Macbook Pro
Looking for one of the best laptops around? Along with other Apple laptops, the popular MacBook Pro 15-inch is being bundled with a load of freebies for those who want the latest Core i7-powered machine.
Apple distributors nubox, Multimedia Integrated (MI) and epicentre are all throwing in free 8GB upgrades for the 15-incher, which costs S$2,488 or S$2,988 depending on the configuration. The standout one for me is the MI deal, which also comes with a free 500GB external hard disk.

LG Optimus 3D discounted
Just launched last month, the 3D-enabled phone is going for S$868 instead of S$938 at Comex. For those who are into viewing 3D images and videos on their phones, this is a gadget worth checking out. Oh, and this Android-based phone shoots 3D videos and images too, which makes it an affordable 3D camera. Check out our hands-on preview with the phone here.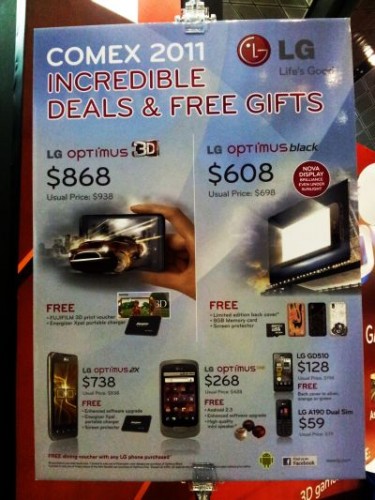 Bose SoundDock gets cheaper 
The original iPod dock  is going for a sale at Comex, along with other Bose deals by distributor Atlas. The star buy here is the SoundDock Portable, which lets you dock your iPod or iPhone and play reasonably good-sounding music (given its small size) almost anywhere you go. Instead of S$749, it's going for S$579 now.
Its bigger brother, the SoundDock 10, which produces much bigger and fuller sounds with built-in subwoofer, is going for S$1,069. That's still expensive, I hear, but it was selling for a rather unrealistic S$1,249 previously! Read our review of the SoundDock 10 here and download the Atlas/Bose Comex brochure here.