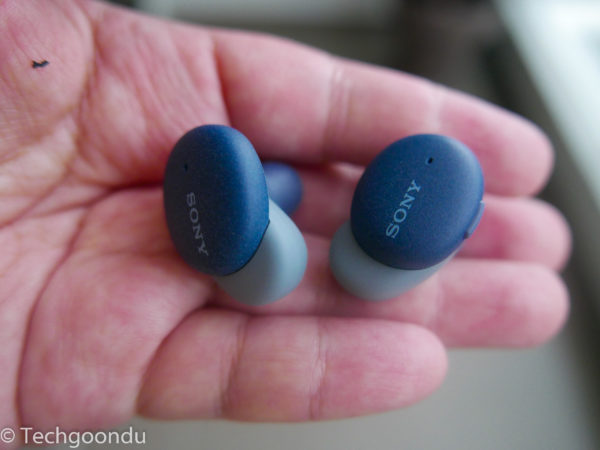 If you want to see how far truly wireless earphones have come in the past year or two, you'd just have to pick up the new Sony WF-H800.
The latest in-ear Bluetooth earphones from the Japanese company are based on the same successful formula that has already turned out winners in the WF-1000XM3 earphones last year and the WH-1000XM3 headphones in 2018.
For starters, connecting the WF-H800 with a phone or tablet is extremely easy. Download the Sony headphone app on your mobile device and it will easily link up within a second or so with a new pair of earphones.
The fit seems to be just as comfortable as the WF-1000XM3, if not even more so. Place the lightweight WF-H800 on your ears and the unique shape finds a way to rest on your ear canal without being too tight.
I can happily use the new Sony earphones for hours without feeling fatigued, such is the easy fit in my ears. Given their compactness, it's surprising how much gear Sony has managed to fit in them.
Remember that fully wireless earphones have to pack in not just the drivers that create the sound but also the electronics to move them and to wirelessly connect to your music source.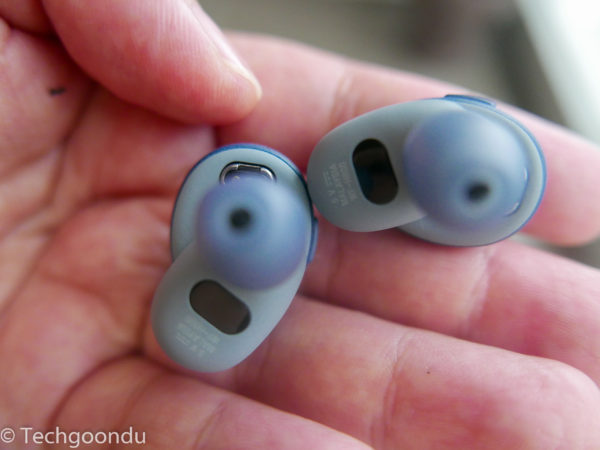 The first thing that I noticed about the WF-H800's sound is that it is tuned to produce a rather pronounced bass. I'm sensitive to bloated bass, so this was unfortunate to hear on the first track I played – Coldplay's Church.
Good thing is, the Sony app allows me to quickly tweak the audio settings by simply choosing equaliser presets, such as Treble Boost (my favourite) or Bass Boost (yikes, for bassheads). You can also manually set your preference here.
The important thing is that the sound changes quite dramatically with the settings, unlike with some headphone apps that offer only limited adjustments.
By switching things up, I could get the WF-H800 to sound a lot more balanced, so there isn't an overemphasis on the low-end that sometimes bleeds into the mid-range and blurs the sonic image.
What the app also does is create a customised experience based on your ear shape. This is something Sony calls 360 Reality Audio, a proprietary audio format.
Yes, you've probably heard something similar in Creative's SXFI as well, but Sony says its version is based on object-based algorithms that create a realistic 3D space in your head.
With the Sony app, you also take images of your ears to analyse how it can deliver the music in the best way. At the same time, it optimises your audio apps to support 360 Reality Audio – Tidal is one example.
Thanks to this, I certainly have no issue enjoying the sort of airy and open presentation that used to be so hard to reproduce with lesser earphones.
With live concerts, for example, you sense the large arenas filled with thousands of screaming fans. The acoustics of concert halls is also delivered effortlessly.
On the Tidal streaming service, there are also exclusive tracks featuring Sony's 360 Reality Audio, which promise to bring the "immersion" a little further. The few dozen tracks here are a bit of hit and miss, to be honest.
Some like David Bowie's Space Oddity sound great, but seem to be mixed such that some instruments are so deliberately projected in 3D space. Well, too obviously to suspend disbelief.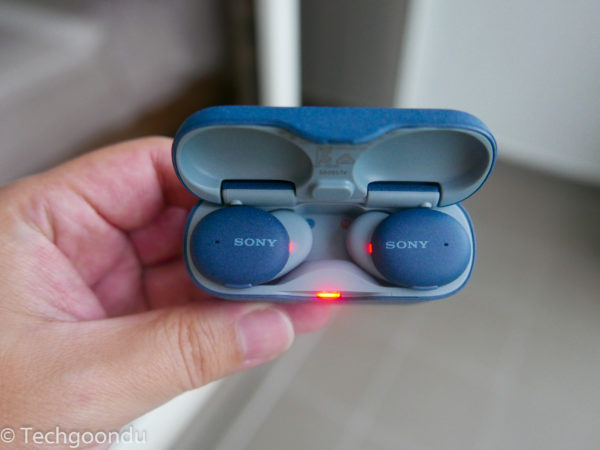 Other tracks, such as Earth, Wind & Fire's Sun Goddess (Live), shows off a performance with so much transparency and clarity that it's not hard to imagine being there.
That's not to take anything away from the audio quality of the earphones. The WF-H800 could have overdone a lot of the stuff here yet they never quite get in the way of the music. From a small pair of 6mm drivers, the audio is impressive.
If I were to quibble, I'd say the WF-H800 could have delivered a bit more detail with some tracks. On Jenny Chi's Live in Rio bossa nova album, for example, you'd like the guitar to be more defined, though her vocals are realistically three-dimensional.
Music quality aside, there is a lot like about the WF-H800. Remove the earphones from your ears and the sound cuts off, for example. You can also customise the button on each ear piece, say, to play back tracks or fire up Google Assistant.
The battery on the WF-H800 is rated for 16 hours of playback, which is impressive. In other words, the earphones are great for a trip from Singapore to Europe.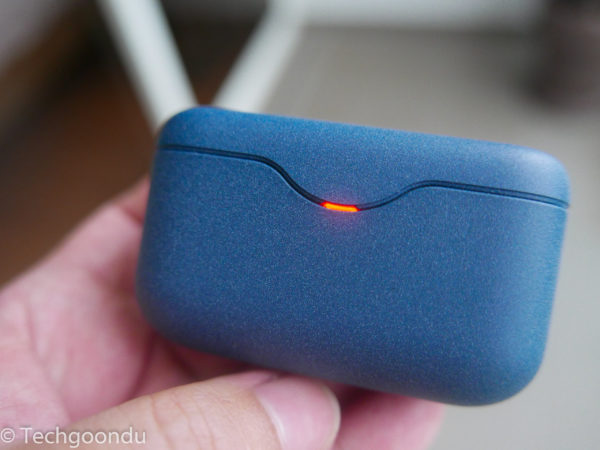 The included case, a sleek and compact design, can also juice up the earphones for 70 minutes of playback in just 10 minutes, according to Sony.
The deal clincher for me is the price. Though the earphones are listed at S$299 on Sony's site, they are going for an attractive S$259 at retailers online.
For that asking price, I'd say Sony has packed in great value. The WF-H800's nearest rival is probably Sony's own WF-1000XM3 (S$319 now at retailers). For S$60 more, you get one of the best noise cancelling setups available now.
Nothing's perfect, of course. For even greater audio quality, you can always buy a half-wired Sennheiser IE80 S BT, but then you'd have to fork out an additional few hundred bucks and not be fully wireless.
So, the WF-H800 are a winner for me. I'd happily recommend them to anyone who wants an affordable pair of Bluetooth earphones that tick nearly all the boxes, including price.