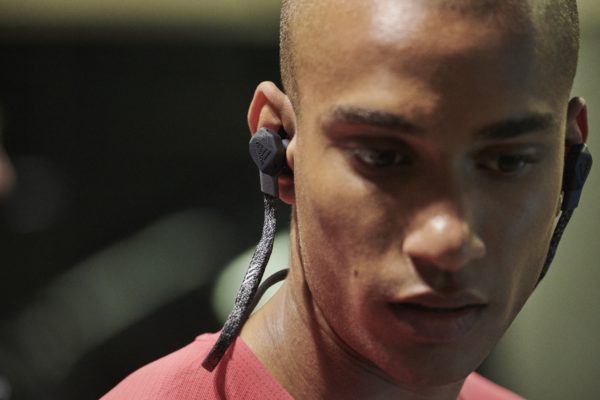 If you're a gym rat or runner who like the sound of music as you break sweat, the Adidas FWD-01 earphones offer yet another wireless option to get your Spotify on the go.
Designed by the German sportswear brand and headphone makers Zound Industries from Stockholm, they are purpose made for fitness fanatics, as the marketing materials tell us.
Clad in fabric, the IPX4-rated earphones do not feel sticky, which is especially welcome in hot and humid Singapore. Though they keep out water, you're still not advised to dunk the them into the water to wash them.
With runners in mind, the wire band that runs behind the neck is a bit shorter to prevent accidental snags during a run. Because the earphones use a flat cable, the neckband does not get tangled in your bag too.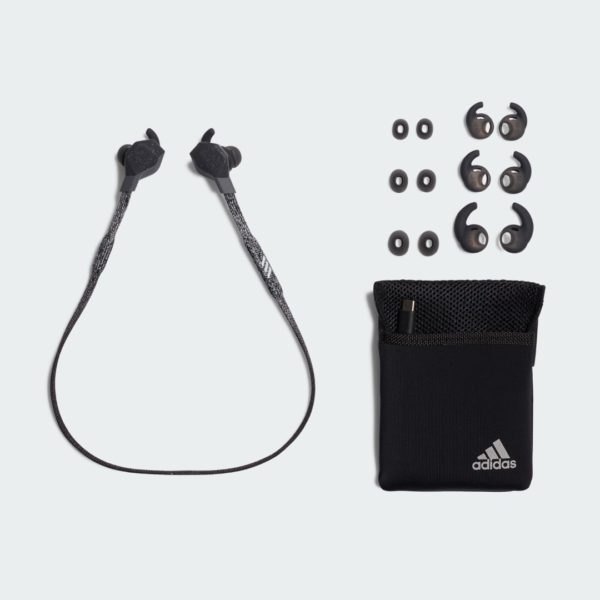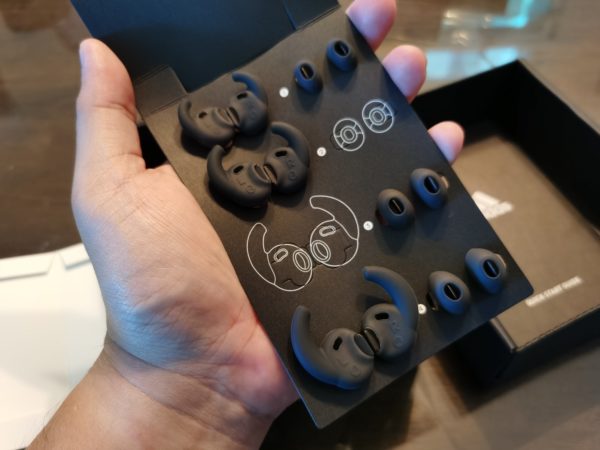 Using a rubber housing for the headphone's drivers and electronics, the whole unit does look heavy and unwieldy. Adidas offers a Twist Fit System that comes with three pairs of ear tips and ear wings of different sizes so that you can mix and match to get the right fit.
Other than the usual volume and play buttons, the FWD-01 earphones also feature a customisable "action button" that you can link to any playlist in Spotify.
To fire that up, you fast-click two or three times on the Adidas Headphones app, that is available for both iOS and Android. Of course, you have to dive into Spotify to build a couple of playlists before this.
Great for easy access to songs on the move, this is an innovative feature not too common in other headphones. Of course, it will be even better if it can support other music streaming services such as Deezer or Tidal.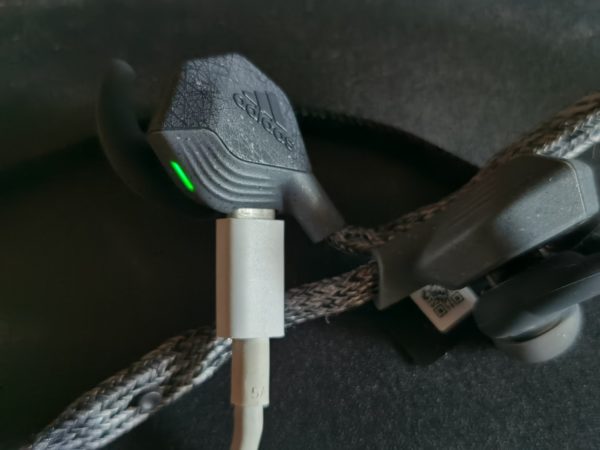 The sound that comes out of the FWD-01 is bassy – not a surprise given that the earphones are designed for gym workouts. During my tests, I fired up some high tempo tracks when I was fast walking and was quite happy with the sound quality.
They still have a good treble response, deliver clear vocals with some decent support for the mids. To be honest, you won't be concentrating that much on the music quality during a workout in a noisy gym or outdoors in a park.
I did try to use the Adidas Headphones app to apply customised equalizer settings, but was disappointed with the app's rudimentary controls. I ended up relying on the default settings.
What I didn't like was that the soundstage appeared quite constrained. It was as though the music had been concentrated right in the middle of my ears, which lacked the realism that a good pair of earphones usually offers.
To be fair, of course, Adidas doesn't advertise these S$249 earphones as audiophile-quality. Certainly, they are not what you'd consider the best in terms of audio quality, which you'll find in, say, a Sony or Sennheiser.
What the FWD-01 earphones do offer is good battery life – the promise is 16 hour. Plus, they are made to withstand the elements and eschew the usual campy style of having neon colours hanging around the neck.