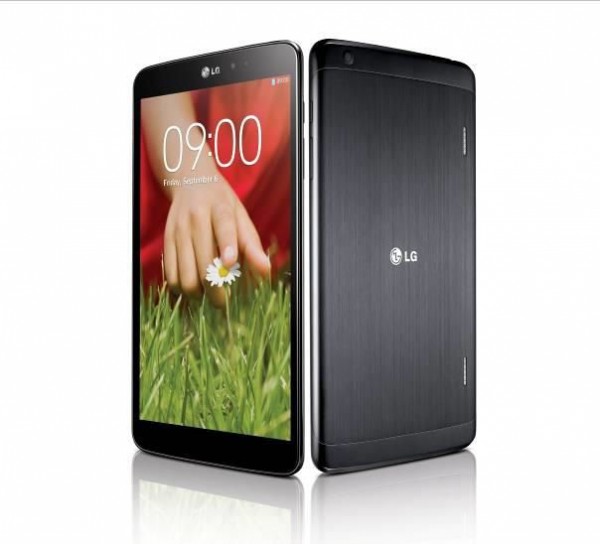 Just in time for Christmas, in case you're still thinking of buying a tablet, is LG's G Tablet 8.3, which sports a pretty sharp Full HD 8.3-inch screen. The tablet is headed for Singapore stores with a rather appealing price tag of S$438.
It's Wi-Fi-only, unfortunately, but otherwise, it's got most of the features that users look for in a small tablet today.
The main selling point has to be its 8.3-inch screen, which is just bigger than Samsung's 8-inch Galaxy Note 8.0 and Apple's 7.9-inch Apple mini. The extra real estate will come in handy for folks who view videos on their tablets.
In terms of sharpness, the G Tablet 8.3 is somewhere between the two with its 1,920 x 1,200 display. It doesn't measure up to Apple's high-res Retina display (2,048 x 1,536) but it does beat out its fellow Korean manufacturer's Galaxy Note 8.0 (1,280 x 800).
Indeed, the G Tablet 8.3's screen shouldn't do too badly when you're reading an e-book or magazine on the tablet. There are still many 10-inch tablets still displaying fewer pixels than LG's new tablet, which should look sharp when it comes to reading.
Also built into the G Tablet 8.3 is a Qualcomm Snapdragon 600 processor running at 1.7GHz and 2GB RAM, which are pretty standard in mid- to high-end phones and tablets today. They should keep apps running smoothly.
There's 16GB of storage onboard, with a memory card slot for you to pop in your own microSD cards containing movies and songs, so you're covered there. A handy 4,600mAh battery helps keep things going when you are out and about.
If you can live with Wi-Fi and not miss a 3G/4G Internet link, the G Tablet 8.3 looks the part with its rather attractive price.
No, it doesn't have the iPad mini's stunningly sharp display, but its own screen is not too bad. And though it doesn't have the Galaxy Note 8.0's stylus, it has got a sharper and larger screen than its Korean rival.