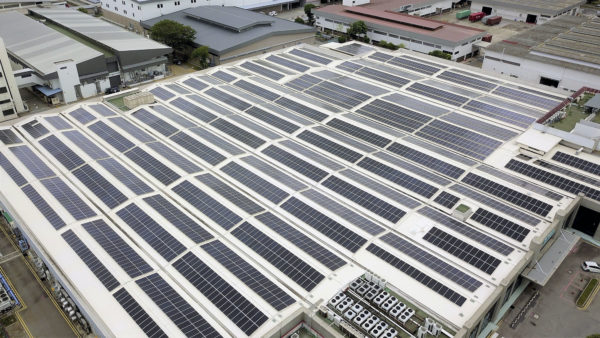 New solar panels the size of two football fields are helping to generate 10 per cent of the energy needed at a Singtel data centre in Singapore, the telecom operator said today.
The installation at the Bedok Data Centre will generate about 2,059MWh of clean energy a year, the equivalent of powering 462 four-room flats per month.
The Bedok Data Centre is the largest generator of clean energy for Singtel, which aims to have a "net-zero" carbon footprint by a conservative target of 2050.
It is the latest effort by data centre operators to reduce their impact on the environment as well as cut down on the energy consumption that is driving up the costs of delivering more cloud services.
While operators in many countries around the world have turned to some exotic setups, such as placing data centres underwater or in cold climates, Southeast Asian players are seeking more conventional ways to go green in a tropical climate.
Chief among their challenges is to reduce the cost of cooling down closely-mounted servers that store, analyse and deliver data to all manners of digital services.
Last year, Singapore-based data centre player, SpaceDC, unveiled plans for the first green data centre in Jakarta, Indonesia. It would use natural gas to produce electricity for the data centre, instead of tapping on the local electrical grid.
Earlier in 2018, Microsoft inked a deal with Singapore energy provider, Sunseap Group, to purchase renewable energy to power its Singapore data centre, which delivers cloud services such as Microsoft Azure and Office 365.
For Singtel, the latest setup will be important not just for its own sustainability efforts but also those of its customers. Increasingly, businesses are seeking to lower their environmental impact, sometimes requiring partners to be similarly involved in their efforts.
"This project is an important step in our strategy to make the transition to a clean energy future," said Andrew Buay, vice president of Group Sustainability at Singtel, in a media release today.
"We also recognise that our green initiatives are increasingly important to customers, particularly enterprises that outsource their ICT (infocomm technology) operations to us and want to reduce their own carbon footprint too," he added.